CloudAlly has just released its new affiliate marketing program for 3rd party websites who wish to increase revenue and improve ROI.
CloudAlly provides you with a competitive affiliate marketing package:
Associate yourself with a leader in cloud backup solutions. With petabytes of restorable data in Amazon data centers, CloudAlly offers 'best-in-class' and the most secure cloud solutions available in the world.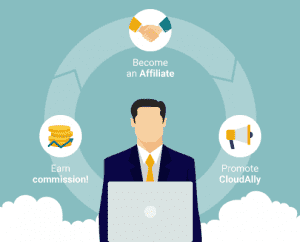 Join the CloudAll