Scheduled and Automated Backup Software Tools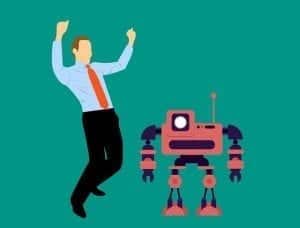 Making business decisions (or IT infer-structure choices) about disaster recovery and business continuity (with automated backup software) can be a CIO or CTO's worst nightmare. It can take months to plan, develop, implement, and test the best strategy. That's on top of budget and resource concerns that can make it difficult to implement the appropriate automated backup software solution.
The problem is choosing which reliable data backup solution will be vital to your company's operation and fit all of your needs. Before you dive in and choose your disaster recovery and backup solution, you need to take a look at your three options: the on-premise, online, or a hybrid approach.
---
What this article is about:
---
We've broken down the basic principles of each approach as well as the top software tools available under each option to help you out.
Choosing Your Automated Backup Software
Before you choose an automated backup software for your business, there are some key questions you need to ask. These questions will help you determine whether a cloud-based, dedicated on-premise, or a "hybrid contact backup application" is the best option.
Is my infrastructure ready for growth?
Can my network handle the cloud?
What are my hosting options?
Am I secure?
What is my budget?
What's my uptime for mission-critical applications
There are many other factors that your company must consider in order to decide which infrastructure is right, and there are benefits and drawbacks for each solution. You need to calculate the cost of operation over a long period, time saved or spent, infrastructure hassles, compliance standards, and more. The key is to get something in place quickly, so you don't become a statistic—one of the 70% of businesses to have experienced data loss due to deletion, disk or system failure, viruses, or another disaster.
What does this look like?
On-Premise VS Cloud VS Hybrid Automated Backup Software
While many IT professionals believe that conventional on-premise DR and backup solutions are gaining a "relic" status, there are some situations where the expense of hardware, software, and skilled engineering on-site are the best option. On-premise software is reliable, secure, and allows enterprises to maintain a deep level of control that the cloud cannot match. IT decision-makers have used on-premise solutions for years and it can adequately meet many business needs and goals.
However, there's no doubt that cloud backup is far more cost-effective, scalable, and flexible when you look at the bottom line. With the cloud, you can expect to save money and time while also improving agility. Plus, with the adoption of cloud computing, and new cloud and SaaS applications, encrypted cloud backup makes sense.
The final option is a hybrid solution that offers a little bit of each world. It combines the cloud with dedicated on-premise servers to leverage the best elements of each solution to meet your business needs. Using the hybrid option, you can reap the benefits of the cloud for non-sensitive data while keeping critical and private data on-site. However, it also means you implement the cons of each and pay the highest cost.
Still not sure whether dedicated on-premise servers, cloud servers, or a hybrid approach is the best fit for your company? Listed below are the pros and cons of each solution as well as the tools to help you get the job done.
On-Premise Backup and Recovery Tools
| | |
| --- | --- |
| Pros | Cons |
| On-premise server is completely under your control. | Capital investment in infrastructure and space is expensive. |
| Critical data remains on-premise with no third-party access to your information. | There are many ongoing costs in terms of power, cooling, and IT support. |
| Cost-effective solution if uptime is not a priority | Physical security is required to protect the server and decrease the risk of stolen data. |
| Data is accessible without internet access. | There's a risk of data loss during a natural disaster. |
| | No uptime guarantee |
For companies where data security is paramount, on-premise tools might offer more peace of mind. This is especially true for highly regulated industries where data is required to be stored using in-house servers and IT infrastructure.
Typically, on-premise software will require your enterprise to purchase a license or copy of the software to use. On-Premise should provide your business with greater protection and extra security by limiting access to your data from outside sources. This also means that you can deploy your backup and disaster recovery system in any way you choose while maintaining full control of your security.
However, the downside of on-premise environments is its high costs. There are costs associated with managing and maintaining backup on-site. It requires in-house server hardware, software licenses, integration capabilities, IT employees for on-demand support, and more. There's also a higher cost when it comes to uptime. If something breaks or doesn't work, access could be down for days, weeks, or even months.
Solutions like VMWare's On-Premise Backup
One example of a traditional tool option that's considered one of the leading backup software apps and can help you prevent corrupt backup recovery is VMWare VCenter Server. This solution offers the ability to centralize and manage your virtual infrastructure through a single platform. Top features include easy installation, plugin extension, scalability options, centralized control, data restoration, and data backup.
Hybrid Backup and Recovery Tools
55 percent of organizations use the hybrid model, according to IDC. The hybrid backup solution follows the 3-2-1 backup rule, which states that the best way to secure data is to have three copies: two stored locally on different devices and one stored remotely. In theory, this rule helps prevent data loss, but when implemented sloppily, also leads to potential data gaps and regulatory problems.
The benefit of hybrid backups is that they combine local backup cache with a cloud backup, which can make restores less painful and quicker. The problem is that, just as the hybrid approach gains the pros of both cloud and on-premise backup, it also gains the cons. Hybrid backups still require expensive and space-wasting on-site servers while also incurring on-going cloud backup costs, making this the most expensive backup and disaster recovery solution.
Solutions like Carbonite Server's Hybrid Backup
Carbonite Server is a traditional example of a hybrid backup solution. The software securely replicates data to your local backup server while also securing a second copy in the cloud. Using integrated hardware, Carbonite provides reliable data protection with cloud failover for critical systems. Top features include granular recovery, incremental backups, expansive platform support, and encrypted cloud backup.
Online Backup and Recovery Tools
| | |
| --- | --- |
| Pros | Cons |
| No onsite hardware costs. | Internet connection required to access data. |
| Scalable with the growth of your business. | Security can be an issue particularly in regards to third-party applications. |
| Easily connect to the cloud from anywhere, using any device. | There's an ongoing cost to deploy this solution. |
| Data backup occurs in real time, as often as every 15 minutes. | Internet speed can impact user experience. |
| Uptime guarantee | |
| Solutions are incredibly flexible with on-demand and pay-as-you-use options. | |
| Lower risk of data loss thanks to increased security and compliance requirements. | |
Many SaaS applications include default cloud backup services for business. These services are usually provided for free alongside the