Microsoft 365 (formerly Office 365) is the bedrock of your organization. Employees mark their time, appointments, schedules, and more with Microsoft Outlook's Calendar. But then an iTunes sync error removes a financial planning meeting. Your colleague accidentally deletes the entire recurring series of meetings. A Microsoft outage (they do happen) can cut access to Outlook calendar for the entire organization. SaaS data loss is more prevalent than one would expect – affecting one in three organizations. Microsoft 365's stringent security controls cannot protect you from careless deletions, sync corruptions, or ransomware (read our free ebook: 7 Reasons Why Office 365 Needs Backup). As the IT Admin, you're at the receiving end of panicky colleagues imploring you to restore missing, corrupted, or inaccessible Microsoft 365 data. In this blog, we details pointers to backup and recover lost or deleted Outlook calendar events
Recover Calendar Events From Deleted Items Within 30 Days
To restore an individual item that has been recently deleted:
Ask the user to ensure a secure connection to the mail server.

Use the Recover Deleted Items option on the Folder tab (Outlook 2010-2019) or Tools menu (Outlook 2007) or the "Recover items recently removed from this folder" link at the top within the Deleted Items folder (Microsoft 365/Office 365).

If the data to be deleted is covered under Litigation Hold, the admin can use the deleted Item eDiscovery Search to locate the Calendar. Log in to your Office 365 account and go to the Exchange Admin Center (you have to be part of the eDiscovery Manager role group). Use the Content Search eDiscovery tool to search and find the deleted Calendar event.
Native Backup For Microsoft Outlook Calendar
Export Microsoft 365 (Office 365) Outlook Calendar Data to a .PST File
To be able to recover deleted calendar data, you need to create your own "backup" system by exporting Microsoft 365 (Office 365) Outlook calendar to a .PST file
Add the email account that you want to export to Outlook.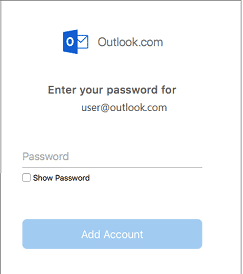 Choose the export type:

Select the instructions based on your Outlook version to export your email from the source account to a .pst file. For instance, if you have Outlook 2010, choose Outlook 2010: Export Outlook items from a .pst file.
Export Outlook-only Data (Without  Microsoft 365) to a .CSV file 
In Outlook, choose File > Open & Export > Import/Export.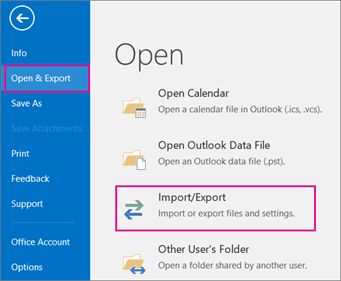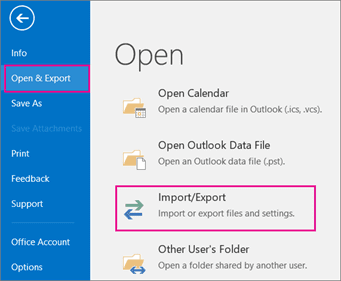 Select Export to a file and then Comma Separated Values.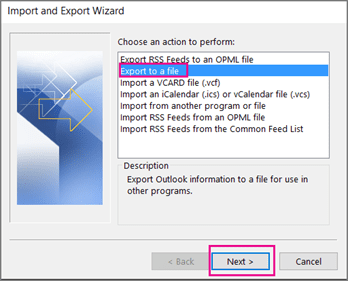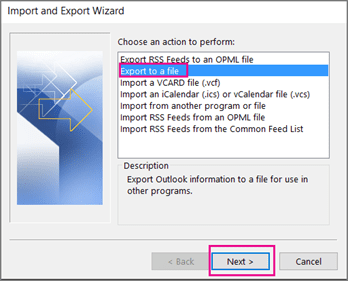 Make sure that the Include subfolders check box is selected. This way everything in the account will be exported: Calendar, Contacts, and Inbox. Choose Next. Then Select Finish to start the export.
Limitations of Native Backup for Microsoft 365 Outlook Calendar 
It is a manual process, where you have to remember to regularly backup all of your Microsoft 365 data – email, calendar, and contacts – and store it in a safe location. There's no automated way to periodically backup everything. Auto-archive only backs up old items, and it moves them rather than making a copy.

After you create the .PST or .CSV file, you have to store it on a USB flash drive, a hard drive, or cloud storage such as OneDrive or Dropbox. Your data remains unencrypted and vulnerable to data loss, theft, and corruption.

Native backup options for Microsoft 365 Calendar are archival in nature. The data stored in them is outdated and inaccurate. While it may be useful for legal purposes, it holds no value as backup meant to restore data.

Recovery is time-bound and tedious. It is dependent on storage size.

Manual backups hold data that is outdated, making for inaccurate recovery
The limitations are numerous, which is why Microsoft itself recommends third-party backup.


"We strive to keep the Services up and running; however, all online services suffer occasional disruptions and outages, and Microsoft is not liable for any disruption or loss you may suffer as a result. In the event of an outage, you may not be able to retrieve Your Content or Data that you've stored. We recommend that you regularly backup Your Content and Data that you store on the Services or store using Third-Party Apps and Services."
Microsoft SLA
The Easy Way to Backup and Recover Microsoft 365 Outlook Calendar
Microsoft Office 365 backup from CloudAlly automates backup of all Microsoft 365 data – Email, Contacts, Tasks, Groups/ Teams, OneDrive, and SharePoint, and Calendar. Unlimited storage on AWS servers means you save the cost of storage and worry of time-bound recovery. Watch how easy it is to recover Calendar data with a few clicks:
Mitigate the Data Loss Risk of Downtime, Malware, and Error With Backup
Losing access to Calendar events can set your colleague's schedules awry, causing them to miss important meetings. Only SaaS backup and recovery can minimize the impact of data loss with quick data and disaster recovery. CloudAlly Backup for Microsoft Office 365 protects against deletions of calendar events. Ensure continued, uninterrupted access to calendar data, even if your Office 365 data is corrupted, lost, deleted. Apart from 
With CloudAlly Backup you can:
Restore any version of Calendar events.

We understand that business meetings are dynamic. You need to restore the third event in a recurring series because it contained important attachments? We simplify it with point-in-time restore with unlimited retention and historical snapshots. Restore previous versions of your events – or even any version of entire calendars.

Recover deleted Calendar events from any-point-in-time:

All our plans include unlimited backup storage on stringently secure AWS servers. Don't fear limits for data recovery. Unlimited retention all the way means you can restore calendar events truly from any point-in-time.

Cross-user Recovery:

Do you need to restore a Calendar to another user. Or export it to your own storage. All possible with our flexible recovery options.

Ensure Regulatory Compliance: CloudAlly backup is

secure, encrypted and compliant

. Thus ensuring your organization is compliant with GDPR, HIPAA, and other local data regulatory laws that mandate "demonstrable recovery".

Blunt the impact of Ransomware and malware: Only SaaS backup with immutable backups can mitigate the risk of data loss; allowing you to recover encrypted or lost data in a few minutes. By eliminating data loss, you consequently can recover from ransomware, malware, and outages quickly.
Recover deleted Microsoft 365 data in minutes with a few clicks. Shine like a superhero when data loss strikes!