[av_textblock size=" font_color=" color=" av-medium-font-size=" av-small-font-size=" av-mini-font-size=" av_uid='av-jyipzq88′ admin_preview_bg="]
View Our Dropbox Restore – Video Demo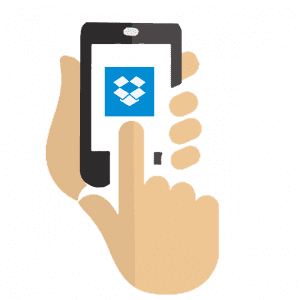 Dropbox Business is a cloud storage solution which provides the business with access to your files anywhere, on any device, and provides excellent sharing and storing business assets. Many businesses find this file storage & sharing solution of great value, and take extra precautions in backing it up on the cloud, in order to secure their data against breaches, accidental deletions, malicious deletions, etc. As a communication and collaboration solution in the business activities, this solution provides greater value when there is a backup & restore in place.  So, how do we restore lost data on Dropbox?
---
What this article is about:
---
Why Should You Backup Your Data?
Dropbox Business data can be accidentally or maliciously deleted or corrupted and is vulnerable to ransomware attacks.
If it so happens that your business has lost data, and recovery is necessary, CloudAlly application is necessary in order to restore your data, after backup takes place.
About Our Dropbox Restore Demo Video
In our newest demo video, we show you how easy it is to restore your data in Dropbox Business for your company's employees.  Once you've activated your CloudAlly backup is simple, safe, and can be completed in just a few easy-to-follow steps. You'll notice how user-friendly our software is as well as how many options you have for customizing your backup & restore solution.
Let our two-minute video, take you through the step-by-step process of restoring your Dropbox Business cloud storage solution, so you can sit back and relax knowing that your data is safe and that you can restore like an expert.
To backup Dropbox Business solution, don't forget, we have a risk free 15-day trial available! We want to show you how easy it is to protect your data, and restore it when needed, from any point in time without any problem. When you're ready to know more, contact CloudAlly by calling +1 (424) 304-1959 or filling out our Contact Form
We can't wait to work with you to keep your Dropbox Business data safe and sound. View the Dropbox Business video demo to see how easy to use, secure and reliable CloudAlly's Dropbox Business.
---
Now that you know how to restore lost data in Dropbox, you might want to have a look at what we created for you…


[/av_textblock]