SaaS Backup for Nonprofits
Google Workspace (G Suite), Salesforce, and Microsoft 365 (Office 365) Backup and Recovery for Non-profits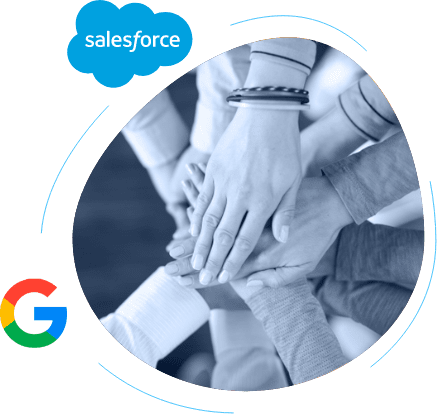 SaaS Backup For Nonprofits, At a Special Price
As a nonprofit, you rely on data-driven fundraising, online donation processing, e-event registrations, and digital marketing campaigns. The shift to digital, is all the more pronounced with remote being the new normal. All your business-critical data is stored on SaaS platforms such as Google Workspace (G Suite), Salesforce, and Microsoft 365 (Office 365).
But did you know that the valuable customer data you process is vulnerable to breaches, malware attacks, and ransomware? From Little Red Door to People Inc. to the Blackbaud breach, incidents of hackers targeting nonprofits or their vendors aboud. Leading to crippling financial costs, significant downtime, hefty non-compliance fines, and damage to reputation.
Eliminate the risk of data loss, ensure business continuity, and ensure compliance with SaaS backup for Nonprofits. At a special discounted rate.
As you focus on your life-changing work, you certainly do not need the hassle and stress of SaaS data loss. We hugely appreciate your transformational contribution to society. Hence we offer our top-rated, secure SaaS backup solutions at a special price. Just for Nonprofits!
Get Your Special 
Discounted Non-Profit Custom Quote
Hear it from other Non-Profit customers
"It's great to have some peace of mind, it's been great to know that something is there if something happens with the Microsoft applications"
Sara Tucker, It Director at Dia Art
Review in Capterra.com
"It's good for file sharing, and easy for everyone in office to go online to share instead of a desk drive."
Manager, Small-Business
Review in G2Crowd.com
"How easy it is to configure and monitor backup jobs, the email notifications of job status. The options for restoring jobs to different locations, either back to Office 365 or to local PST files. "
Consutant, Small-Business
Review in G2Crowd.com