Add Value With Strategic Bundling
Want to Grow your Business? Build Service Bundles
Karl Palachuk has written over 20 books and is the founder of the Small Biz Thoughts community. An IT consultant for over 25 years, Karl has shon IT providers and organizations how to bundle everything into an extremely profitable package that attracts clients for life.
Featuring Author & Coach, Karl Palachuk
In this session you'll learn how to:
Build a cloud service bundle that flies off the shelf.
How to use pricing to maximize sales and profit.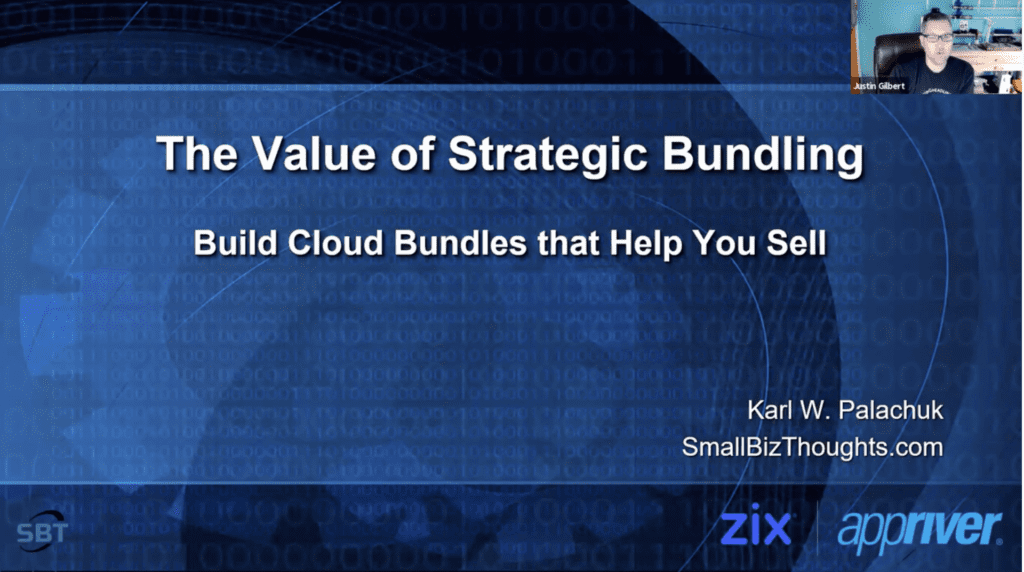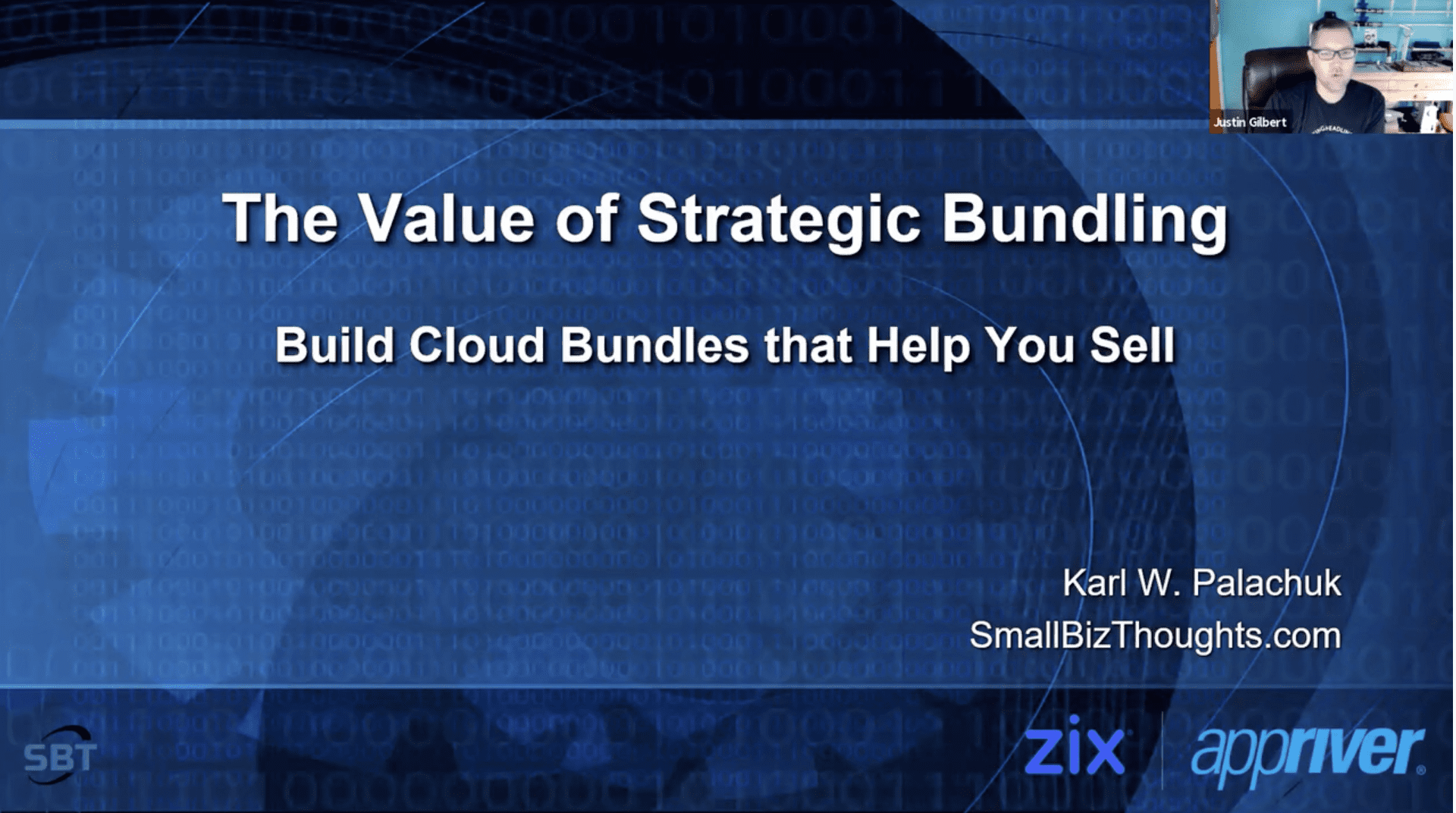 Watch our On-Demand Masterclass