A data import with incorrect mapping has bulk updated records. The data type of an existing custom field was mistakenly changed. A problematic integration has auto-updated thousands of records. Bad code has been deployed without thorough testing. There's been a faulty SOQL update query. A disgruntled employee has wiped out hundreds of records. A malware attack. Or it's just a case of "fat finger" and a mistaken deletion. Sounds, nightmarish, right?! Yet, they are all probable and commonplace causes of Salesforce data loss. And now, the onus is now on you, the admin, to restore the data. ASAP. How can you recover deleted Salesforce data?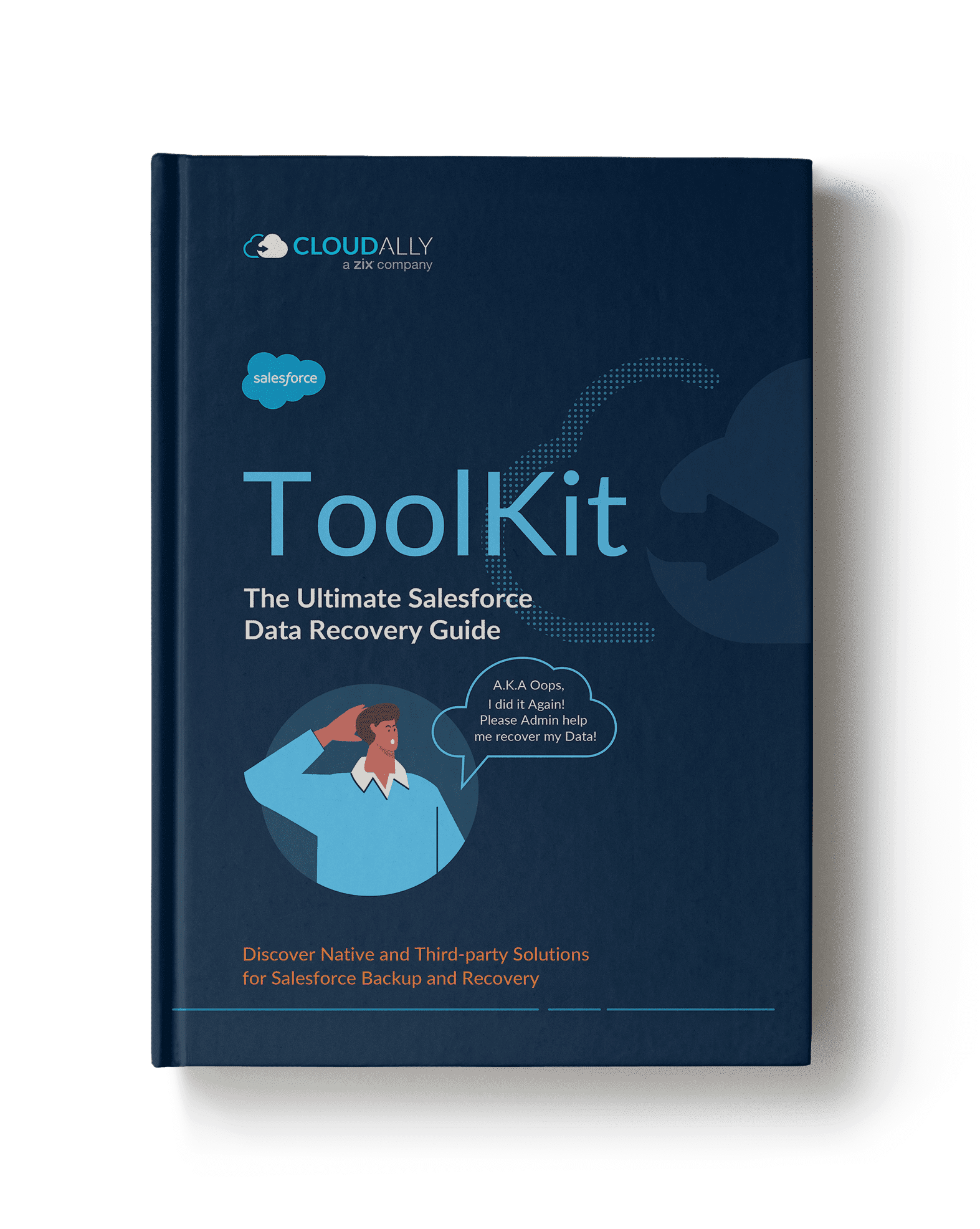 With Salesforce retiring its Data Recovery service last July and then reintroducing it in March this year, it would be basic security due diligence for us to take ownership of the protection of our own Salesforce data. Deep breath! We've compiled all the native Salesforce data backup and recovery options to restore both Salesforce data and metadata. In this ebook, we detail six ways to backup and restore Salesforce data, both native and third-party. We hope it helps you during the stressful moments of data loss when you have to recover deleted Salesforce data.
Recover Deleted Salesforce Data ASAP
Read our Ultimate Salesforce Data Recovery Toolkit to restore your business-critical Salesforce data quickly and easily:
Basics of Salesforce Data Loss: What, Where, Why?
Native Salesforce Data Backup and Recovery Solutions

Salesforce Deleted Objects Bin
Salesforce Data Export
Salesforce Data Loader App
Salesforce Reports

Native Salesforce Metadata Backup and Recovery Options
Native Salesforce Backup and Recovery For Metadata AND Data
Disadvantages of Native Salesforce Backup and Recovery
Third-Party Salesforce Backup and Recovery For Metadata AND Data
When data loss strikes – relax. CloudAlly truly has your back(up)! Skip the stressful moments of Salesforce data loss with our top-rated Salesforce Backup and Recovery solution. Start a free trial or schedule a demo.