Cloud Backup Will Be a $4.13 Billion Market!
Grab Your Share With White Label Backup.
Cloud backup is a multi-billion dollar industry growing at 26% CAGR. No surprise, as it is a must-have data protection and recovery requirement for all organizations. Endorsed by Microsoft, Google, Salesforce, Gartner, Forrester, mandated by GDPR, CCNA, HIPAA, FINRA and SoX, and driven by increasing data breaches and malware scams. 
Differentiate your MSP service offerings, grow your revenue, and expand your own brand with top-rated white-label OEM backup from the pioneers of SaaS backup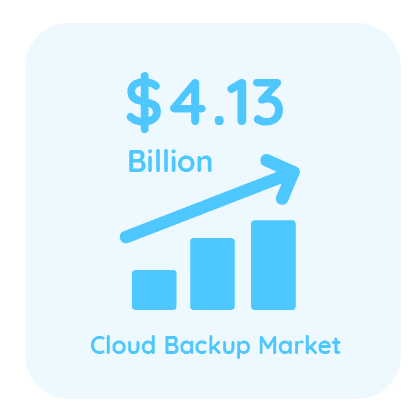 Differentiate and Grow With Cloud Backup and Recovery
Harnesses the agility, capability, and scalability of the cloud to mitigate data loss – a must-have business priority for your customers.
Cloud backup will be worth USD 4.13 billion in 2022, at 26% CAGR. Differentiate your MSP while grabbing your share of the billion $ backup pie.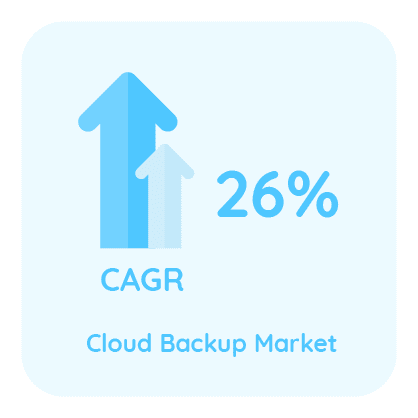 Expand Brand Identity and Service Offerings Minus the Effort
CloudAlly's proven, white-label SaaS backup have been used for over a decade by leading MSPs, including Infrascale and Actifio (a Google company). 
Widen your brand identity with business-critical backup services straight out of the box using your own company name, logo, and website.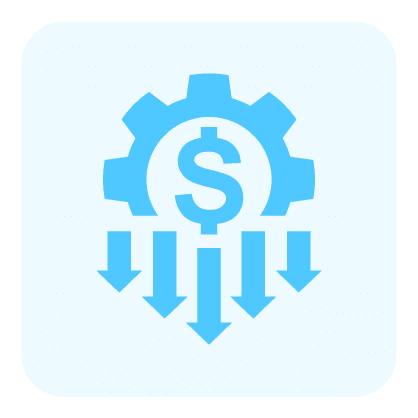 Extend Brand Awareness at a Fraction of The Cost
With white-label backup you increase your customer touchpoints with demos, user-logins, solution management, dashboards, without the effort/cost of building your own solution.
Don't reinvent the wheel. Extend your brand awareness by adding a valuable service at a fraction of the cost of building it.
Differentiate and Grow Your Cloud Solutions Portfolio
Keeping up with evolving customer demands, such as data protection and recovery, is an MSP differentiator. However, developing and innovating new solutions is cost-prohibitive. With white-label cloud backup for MSPs from a trusted vendor, you are able to do all three – differentiate/innovate, retain brand identity and save on costs.
GTM With Proven Cloud Data Protection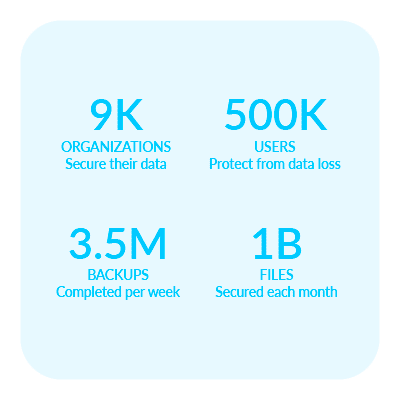 Go-to-Market ASAP with top-rated, proven cloud backup and recovery for Microsoft 365, Google Workspaces, Salesforce, Dropbox, and Box. CloudAlly pioneered SaaS backup and is trusted by over 1000 partners and 9000 organizations to run 3.5 million backups/week. 
Add the differentiator of cloud data protection and grow your cloud services portfolio.
Increase ROI With Bundled MSP Services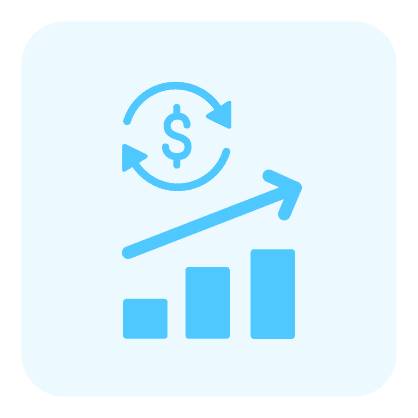 CloudAlly is part of Zix, the leading provider of cloud email security, productivity, and compliance solutions. Our dedicated MSP Backup Management Portal eases customer management with a unified view of accounts, backups, billing, and more.
Increase ROI with bundled services multi-platform SaaS backup, unlimited backup storage, and a Backup Management Portal just for MSPs.
Save on Development Effort and Cost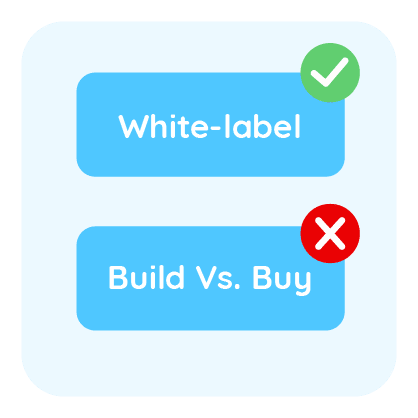 Stuck in the Build Vs Buy dilemma? Get the best of both options with white-label backup software. Save on the expense of building in-house innovative solutions while not losing out on your brand identity by buying third-party solutions.
Get your own proven backup solution branded with your company's identity.
Deliver Trusted Cyber Protection Solutions Under Your Brand
UNIFIED DASHBOARD for single-VIEW customer status
Smart Dashboard with a unified view of the trial, backup and billing status.
EASY CUSTOMER ADDITION to scale effortlessly
Configure new CloudAlly backup accounts with a few clicks.
select from global DATA CENTERs for seamless audit compliance
Flexibly select backup storage locations in AWS data centers or BYOS options anywhere in the world (APAC, EU, NA, UK)
billing drill-down and history for Transparent financials
Easily drill down to line-item billing details for each customer account. View/ download invoice billing history.
MULTI-TIER SETUP FOR largeR mspS
Configure a three-tier portal setup for distributors, resellers, and customers, if required.
mfa/2FA support for SECURE AUTHENTICATION
Turn on optional or mandatory 2FA (Two-factor authentication) for all other admins added to the portal.s
MULTI-ADMIN SUPPORT for the distributed workforce
Add multiple administrators to the portal with complete permission-based controls at the account, service and functional level.
Built-in email alerts for easy monitoring
Control and route daily backup summaries and other system notifications throughout the partner's organization.
Our OEM Partners Love Us!
We have a thriving OEM Partner Program that helps your MSP optimize the ROI from backup. It includes
Save with Unbeatable Pricing for Partners: Custom discounts for bundles, high-volume and multi-year packages.

Grow Business with Data Protection: Complete your suite of offerings and grow your business with secure, enterprise-grade SaaS backup and recovery for multiple SaaS solutions –  Microsoft 365,  Google Workspace, Salesforce, Dropbox, and Box.

Get High ROI with Bundled Services: Our services include Tier 1 24×7 customer support, dedicated Customer Support Hub, PCI compliant billing, sales and marketing support, and more. 
Hear it from our OEM Partners
Get Pre-sales and Marketing Collateral at Your Fingertips with the PartnerZone
The Partner Portal now includes Partner Zone – a rich repository of marketing, pre-sales, and training collateral tailored for our Partners. Increase your MRR by seamlessly registering deals. Drive lead generation and conversion with ebooks, infographics, blogs, brochures, datasheets, and comparative analysis.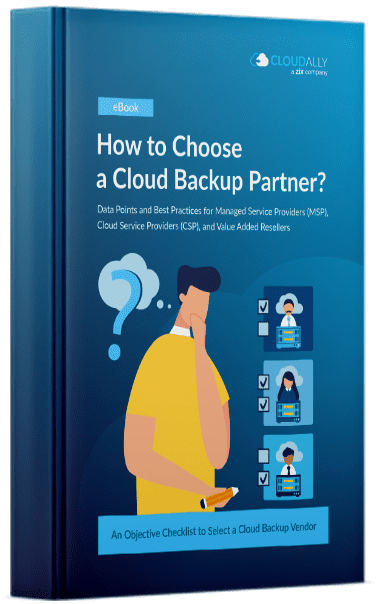 How to Select a Backup Vendor?
An Objective Checklist for MSPs
Want to Harness the $4.13bn Cloud Backup Market, But Unsure of Whom to Partner With?
Get Data Points and Best Practices Tailored for MSPs, CSPs, and Resellers.
Share your details to download: