Backup Dropbox Business, folders (including Teams) & files. Metadata included. Single repository backups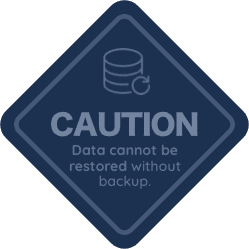 You can permanently lose business-critical SaaS data to malware, human error, malicious intent, sync error, and outages.
Leading IT Analysts and Solution Providers Recommend Third-Party Backup
For those users, we now have a point in time backups that can restore folder and item level data. It is much better than the email recovery built into Office 365, which is extremely basic.
We found that using CloudAlly to backup Office 365 and Salesforce.com was simple to backup, and quick to setup.
It's great to have some peace of mind, It's been great to know that something is there if something happens with the Microsoft applications.
The implementation took less than 30 minutes to configure and test, the price was extremely reasonable, and it allowed us to present a very cost-effective solution, very quickly to a customer that had an immediate need
I found CloudAlly to the best in breed for simple, intuitive set up and low overhead to manage. Set and forget!.... Oh and their support is great if you need assistance!
CloudAlly is perfect. It saves admins a lot of time with solid backup and even super-easy recovery. Just select the mailbox or email and recover online or download a copy
10,000 IT Pro's rank CloudAlly's
backup & restore solution as No.1
ThinkMobile Selects CloudAlly as
No.1 Vendor for Cloud Backup
In 2019, five stars awarded a high overall rating, by 10 out of 14 users for Office 365 backup, in Capterra. 
Expanding Business Growth Through Partnership
Our Accelerated program will help you expand and grow your business, achieving increased revenue goals.
Our dedicated MSP Backup Solution is custom-built for MSPs to easily manage all their monthly subscriptions, security settings, and view reports for all major backups with a consolidated dashboard.