The cloud has changed the way we manage our data and infrastructure. Because of the myriad benefits, more and more businesses have started embracing it these days. Hence; 5 Reasons to Move Your Business to the Cloud – are essential to your ongoing business.
According to a recent study by Goldman Sachs, the investment in cloud computing platforms and infrastructure will increase at a 30% CAGR compared to 5% growth for overall enterprise IT. 42% of IT leaders plan to invest more in cloud computing in 2015 as per a Computerworld report. By 2018, over 60% of enterprises expect to have at least 50% of their infrastructure on cloud-based platforms, according to Bill McNee from Saugatuck Technology.
These reports show how rapidly the cloud is growing, but the core question is why do these businesses keep increasing their spending? What benefits can it bring to a business and does it really pay off? Let's find out.
---
What this article is about:
---
5 Reasons to Move Your Business to the Cloud
1. Reduces IT Expenses
Zero Capital Investment
Setting up a physical infrastructure needs a large amount of capital investment, but the cloud doesn't require any major infrastructure deployment as that is taken care by your cloud provider and so you don't need to make a hefty CAPEX.
Lower Resource Costs
You need resources to manage your servers and reliable resources are expensive; their compensation, benefits, and other associated employment costs could be far greater than your total hardware and software costs. Moreover, the cost of recruiting the right resource is also significant as well.
When you move to the cloud, you don't need to worry about resource costs as your provider has their own in-house resources to take care of your data. They are always available whenever you need them and at a fraction of the cost as you just need to pay for their service and nothing else.
2. Scalable
One of the biggest issues with physical infrastructure is scalability. If your business grows, you need to increase your IT infrastructure as well and that requires significant investments in hardware and software, hiring new resources for maintenance, and the immense effort and time costs involved as well.
The cloud easily nullifies your worries about scalability. For example, if you don't need a large amount of data storage right now, but forecast that you'll need it later on, all you need to do is just pay for the space you require right now, and then get more space when you need it.
You can easily upgrade or downgrade your storage plan as per your requirements at that time, without any hassles in setup, recruitment, and maintenance resulting in greater flexibility and agility.
An example of how scalable the cloud is, Microsoft's cloud storage solution OneDrive for Business. It costs only $5 per month per user and comes with one TB of storage space. If your employee count increases, you just need to pay for the storage space per user and Microsoft will handle the rest itself.
3. Keeps Your Data Safe
Today, due to the increasing amount of advanced security threats, the probability of data loss and theft has increased manifold. When your data is stored on local storage or server, any cyber-attack can cripple your organization. Moreover, if your server crashes, you could end up losing your data permanently.
Can you afford to lose sensitive data?
When you store your data in the cloud, you don't need to worry about security. Most cloud providers pay a lot of attention to security measures such as the availability of highly skilled security specialists 24/7, biometric security to access their data centers, physical security guards on site, redundant power, and strong file encryption.
However, even though your cloud provider takes care of your local data, in regards to uptime and availability, it doesn't cover risks like user error, sync malfunction and they only backup you have is the recycle bin. That is why, when you move your data to the cloud you also need to set up a cloud-to-cloud backup solution as well to add an extra layer of security. Incidents that might wipe out your data completely are rare, but not unknown. You can avoid permanent data loss by backing up your cloud data to another cloud.
For example, if you accidentally delete your data stored on Google Drive of Office 365 and don't notice the accidental deletion within 30-days (or more, depending on your pricing plan), your data will be lost forever and Google won't be able to help you recover it. But, if you have a backup service that backs up your data automatically at regular intervals, you wouldn't lose all your data.
4. Simplifies Communication and Collaboration
Whether it's document sharing, real-time editing, or other forms of collaboration, the cloud enables you to do it from anywhere and anytime easily. An example is Microsoft's productivity suite Office 365. It comes with:
Outlook email – a cloud-based email solution that helps you access your email from anywhere
SharePoint Online – it makes data organization and sharing easy with all team members
Skype for Business – which facilitates live chat or video conferencing with your team members from any part of the world
OneDrive storage – where you can store your crucial data and share with anyone easily
Office suite – which helps you to create documents and collaborate with your team members easily, at the same time
The best part about cloud-based collaboration tools is that they are accessible from anywhere in the world.
5. Enables You to Test Before You Buy
When it comes to software or a server, businesses can make the mistake of embracing new technology without first understanding what kind of value it would deliver to them. They make huge up-front investments without testing the system beforehand, and that is a very risky move.
On the other hand, cloud applications encourage you to test their services before you buy. This helps you determine whether it is even relevant and viable for your organization or not.
An example is the cloud-based CRM solution, Salesforce. It comes with several products for sales, marketing, and analytics, and comes with a 14-day free trial. Within that period, you can test their service and see if it really is beneficial for your business or not.
Conclusion
There are 5 Reasons to Move Your Business to the Cloud, but these reasons vary based on individual requirements and usage scenarios. Because of that, it is always better to first talk to a professional consultant who knows the pros and cons of the system you're opting for. That person will help you plan for the implementation properly.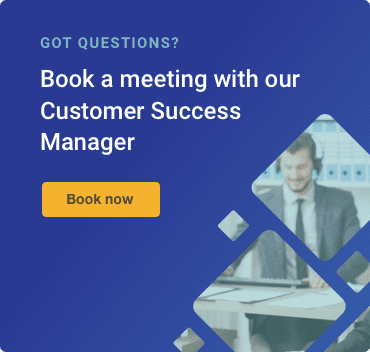 Do you plan to migrate to the cloud in the near future? What are the biggest challenges you are expecting, and how will you counter them? Try our service free for 15 days, backup your business-critical data today! Or read more about Why you need to backup Google Apps and Office 365
---
Now that you know the reasons you should move your business to the cloud…