[av_textblock size=" font_color=" color=" av-medium-font-size=" av-small-font-size=" av-mini-font-size=" av_uid='av-jylokufu' admin_preview_bg="]
Cloud Backup and Recovery Software Solutions for Business in 2018
Your business data is incredibly valuable. According to a research by IBM, global devices generate 2.5 quintillion bytes of data every day. So, there's no denying that data is crucial for running your business, making key decisions, and demonstrating your value and success to shareholders. Without data, you're dead in the water and as an IT manager or CIO, it's one of your main responsibilities.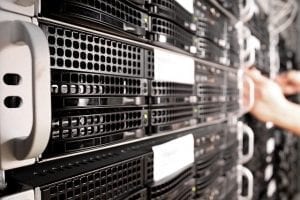 This is a major problem considering the prevalence of data loss. 70 percent of business people have experienced (or will experience) data loss due to accidental deletion, disk or system failure, viruses, fire, or another disaster. Worse yet, 60% of companies that lose their data shut down within six months, according to Boston Computing Network's Data Loss Statistics.
---
What this article is about:
---
So, what can your business do to protect itself? As the IT manager or CIO, your first step is to implement a backup and recovery software solution. This precaution ensures that when data loss occurs, you can quickly react and get your data back.
Backup and recovery software in the cloud has transformed the way businesses backup, restore, and manage their data. Cloud backup for business is essential for effective enforcement of the disaster recovery process, allowing businesses to ensure complete data security while offering access to data from anywhere in the world.
The question is, "what are the best business backup solutions?" First, let's take a look at what makes a solid cloud backup and recovery software.
Questions to Ask About Your Backup and Recovery Software
Before you rush out and set up a dozen different backup and recovery solutions for your business, you need to know what to look for. Not every solution is made the same way or offers the same services. In fact, some tools might leave you out of luck if the worst should happen and your data is lost.
So, what's essential to backup and recovery software that you can count on? Here are the questions every IT manager and CIO should ask:
How is the data backed up? The solution you use should be configured with RAID, which ensures that your data is duplicated on redundant independent disks in case something should go wrong. This creates a fail-safe in case of disk failure.
Does it offer a snapshot? Snapshot storage backup takes a photo of your computer hard drive at a moment in time, which allows you to restore a full, partial, file, or even differential database backup.
How secure is the backup? Your data should always remain encrypted at the source with at least a minimal SSL encryption. Make sure your business backup solution makes your privacy one of their top priorities.
How long are your backups stored? Most backup and recovery providers have retention policies. For example, some companies might keep a backup for 30 days and delete the oldest version on the 31st day, or they might hold your backup for six months to a year.
What type of support is offered? Support should be a heavily weighted factor when it comes to your backup and recovery software Since this software touches almost every aspect of your data, you don't want a vendor that isn't available with the best technical support and training.
What type of environment is supported? Your data backup and recovery solution should support various EOSs, SaaS (G Suite, Office 365, Salesforce), and environments (VMware).
Does it use the cloud? Cloud backup for business offers the most effective, long-term, and cost-effective backup and recovery solution available.
Now that you know what to look for in your next backup and recovery software, it's time to take a look at the various offerings out there.
Default Cloud Backup for Business
There are many default cloud backup for business services that you can use alongside your day-to-day SaaS. These services are provided for free alongside the application/software and require little to no extra input or work on your side. This can help save you in a crunch when you haven't had the opportunity or time to purchase a separate backup and recovery solution.
Because these backups are in the cloud and sound comprehensive at first glance, many IT managers and CIOs believe they are fully protected and backed up. Unfortunately, that's not the case. Since these services are not 100% dedicated to backing up your data, they offer limited features or characteristics.
For example, most of these default services are missing:
Unlimited storage and retention
An immutable archive that can't be altered or deleted
Point-in-time recovery
One-click restore
Cross-user restoration
Export capabilities
Auto-activation of backups
Let's take a look at exactly what each of the most popular applications offer for default backup and how they're lacking.
If you use Office 365 Exchange, you already have basic data protection and industry-leading security measures that come with everyday use. Even so, research shows that data loss can still be a concern when using Office 365 even though it has many backup policies in place.
In Office 365, you have a recoverable items folder that can hold items for up to 30 days (14 days is the default), but any item after this length is purged. And if you accidentally purge items before the 30-day time limit, the items are unrecoverable. Beyond this, Office 365 is fairly limited.
"With all the previously mentioned options for deleted item recovery, note that point-in-time restoration of mailbox items is out of the scope of the Exchange service." —MS Technet Documentation
Unfortunately, Office 365 cannot guarantee a complete and speedy restoration of lost data. It does not offer daily backups and archiving to restore data automatically, neither does it offer point-in-time restore. This makes Office 365 a completely manual backup and recovery tool.
Another issue is what type of data and backup Office 365 considers its responsibility. Office 365 does not protect against data corruption caused by 3rd party applications, unexpected malicious activity, or human error.
SharePoint Cloud Backup
SharePoint offers simplified backup and recovery services through the central administration website. These tools support data loss in the case of unintentional deletion or versioning, moving data between installations or hardware or software upgrade, and unexpected failure. There are only two options to recover data in SharePoint: the recycle bin and version history.
Unfortunately, this means that SharePoint does not offer automatic daily backups, point-in-time snapshots, or data recovery due to corruption or other errors. This makes it very limited for a backup and recovery software.
"You can complete backup and recovery operations by using the SharePoint Central Administration website or PowerShell cmdlets. Note that some built-in backup and recovery tools may not meet all the requirements of your organization." — Microsoft Administration Docs
G Suite has a few safeguards in place to protect your account from data loss, in particular, Google's Data Loss Prevention feature. While this is valuable for keeping your files from being lost, it only protects you from hackers or hardware malfunction. It does not protect you from irreversible data loss due to human error, missteps in syncing, or deliberate deletion of files.
To restore lost files through G Suite, you can use Google Vault to restore lost data as an export/import function. Or you can use Google's built-in restore feature, which allows you to restore everything or nothing at all—you can't just choose one file. Other than that, Google limits its cloud backup for business.
"You have a limited time from when the data was permanently deleted to restore files and messages. After that, the data is gone forever." —G Suite Administrator Help
Salesforce Backup
Salesforce is a massive SaaS solution that contains some of the most valuable data and information belonging to your company. For many businesses, it serves as the infrastructure for success and so its protection is vital.
To use the default Salesforce data protection, the system administrator must perform a time-consuming, on-site manual backup on a weekly basis. If this manual backup is skipped or forgotten, it can result in data loss as a result of accidental or malicious data deletion or data corruption. There's no such thing as an automatic or on-demand business backup solution within Salesforce.
However, if the worst should happen and you need to recover lost data that you didn't manually backup, Salesforce can help with an expensive and time-consuming manual recovery service that costs $10,000 and takes six to eight weeks to complete. This means you can't just go back and find a single file that was lost or request metadata only. It's all of nothing and it costs an arm and a leg.
"Salesforce maintains a copy of customer data for disaster recovery purposes, but it is important for customers to develop a data backup and recovery strategy as part of their overall data management and security model. The Salesforce Data Recovery service is an expensive and time-consuming process and should only be used as a last resort when no other copy of the data is available." —Salesforce Knowledge Article
In addition, Salesforce only saves files for a maximum of 90 days; after that time, it's gone forever.
Dropbox Recovery and Backup
With Dropbox, you can recover deleted files instantly and restore previous versions of your work. The application works like a time machine that keeps snapshots of every change in your Dropbox folder, forever. This can make it easy to recover and restore deleted files right on the Dropbox website or to go back to a previous version of a file in case of damage or deletion.
Unfortunately, Dropbox's backup solutions for business still do not protect from accidental or malicious file destruction. If your Dropbox trash folder has been purged, your data is gone and there's no getting it back.
"Deleted files are marked for deletion in our system and are purged from our storage servers. They can no longer be recovered." — Dropbox for Business Help Center Portal
Box Cloud Backup
While Box is a powerful file storage and collaboration platform, its abilities are limited in terms of backup and recovery. While you can securely backup your files in case your device malfunctions or you accidentally delete an important file, the solution does not protect from accidental or malicious destruction of files. If the trash is emptied, it's gone for good.
"There is a 14-day grace period when content is removed from Trash during which User Services can recover your content. After this, we cannot guarantee that the files or folders will be recoverable." —Box.com Community Help Portal
Cloud-to-Cloud Backup
Now, if you want to take your backup and recovery solutions to the next level, you need to consider cloud-to-cloud backup and recovery software. Cloud-to-cloud-backup allows you to protect all of your SaaS data using a single third-party software that simplifies the entire backup and recovery process.
And by backing up in the cloud, you have access to your data no matter where you're located in the world. Plus, you'll have lower hardware costs, and backups can run automatically without manual intervention.
CloudAlly is a cloud-to-cloud backup for business service that keeps all of your SaaS data in one place. It automatically backs up your data from G Suite, Office 365 Exchange, SharePoint/OneDrive, Box.com, Salesforce, and more all within one easy-to-use solution. This means that if something catastrophic happens, you don't have to go into each of your applications and software solutions to recover what you need.
CloudAlly also ticks all the answers to the questions we told you to ask about a proper backup and recovery software.
How is the data backed up? CloudAlly backup is safe—ISO 27001 certified, GDPR compliant, and HIPAA compliant.
Does it offer a snapshot? CloudAlly offers point-in-time restoration so that you can easily recover data at any time.
How secure is the backup? CloudAlly uses Amazon S3 Secure Storage and AES-256 Encryption.
How long are your backups stored? CloudAlly offers unlimited archive retention with no deletion time or date.
What type of support is offered? CloudAlly offers 24/7 customer support for all customers.
What type of environment is supported? You can backup Office 365, G Suite, Salesforce, and more using CloudAlly.
Does it use the cloud? CloudAlly not only stores your backup in the cloud for quick and easy access, but it also allows you to specify an archive location for quicker backup times.
When you use CloudAlly you never have to worry about lost or corrupt data. With automatic daily backup, point-in-time recovery, quick search features, non-destructive restores, and export potential, it's an all-in-one data backup and recovery tool going forward into 2019.
---
Now that you know more about backup and recovery solutions for business, you might want to have a look at what we created for you…


[/av_textblock]