CloudAlly Customer Support Team is proud and excited to announce our new & recent Customer Support Hub.
We've combined all our customer support channels into one single Hub to better enable our customers, and future customers to contact us regarding backup & restore assistance, for major business solutions such as Microsoft Office 365, SharePoint/OneDrive, G Suite, Box.com, Dropbox.com, Salesforce.com and more…
Our newest customer support hub provides our customers with the ability to open support tickets (and manage their technical inquiries), click and call our 24-7 support team, click to chat with one of our support agents, and also click to email us directly (which are all converted to support tickets as well).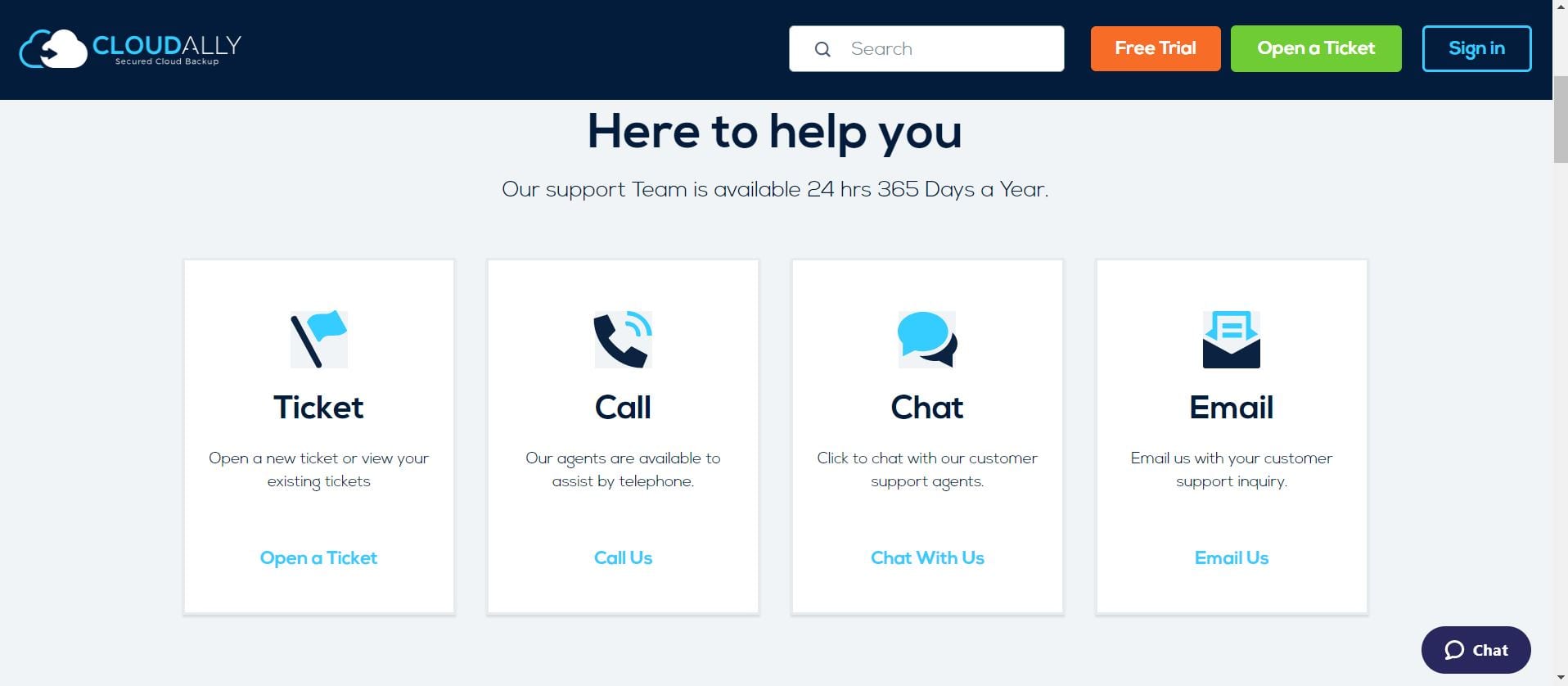 Learn More about our customer support for backup products.
Our support hub is also multi-lingual, and contains a diverse and updated Knowledge Base, containing our FAQ, Videos, User Manuals, and much more…  We are taking great effort to continuously update our knowledge base content, to enable our customers with independent access to common support questions & help.
Our customers can view information on how to get started and backup their business solution, and or how to check their account, and find out how to check their storage size, with many other popular help articles.
Visit our Customer Support Hub – sign up for our customer support newsletter, to stay updated.