[av_codeblock wrapper_element=" wrapper_element_attributes=" codeblock_type=" av_uid='av-jyh6lwn5′]
[/av_codeblock]
[av_textblock size=" font_color=" color=" av-medium-font-size=" av-small-font-size=" av-mini-font-size=" av_uid='av-igqpx8′ admin_preview_bg="]
Does office 365 backup your data?
It's no secret that IT managers, CIOs, and business owners are moving in droves to the cloud over the past year, and organizations such as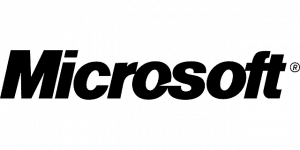 Microsoft, Google, Salesforce are seeing a significant upward trend in the volume of businesses, migrating from on-premises Exchange environments to Office 365 online, G Suite, etc. So, is your data backed up by office 365? This is what we intend to find out in this blog post.
---
What this article is about:
---
Why should IT managers move to the cloud?
IT managers who used to manage a 'server closet' have now freed that space, and instead of upgrading, maintaining, supporting technical problems with hardware, they now can focus their energy on supporting the business needs of the employee. This move from on-premise to cloud makes absolute sense. When it comes to emails, files, storage, messaging, there's hardly any difference (in terms of business value and competitiveness) if you manage them in-house yourself or consume the business solutions as a service.
This is all true except for one particular part of On-premise Vs Cloud; the difference is in: Backup & Restore, in particular Office 365 backup, G Suite Backup, and such.
So what is the classic definition of a backup: Backup: Copies all data and data files that have changed since the last full backup.
However, to achieve true DR (disaster recovery) the backup data center needs to be separate from the original data source, and the copy of the file, email, etc needs to be stored so that if the original system or service is unavailable, it can replace it.
Some IT managers still use a standard on-premises enterprise estate, with MS Exchange. Some have tape, or disk backup as a solution, keeping data anywhere from 1-6 years. There are those CIOs who choose not to delete any information, and keep it on LTO2 tape drive, and old company servers in-office. Not moving to cloud does have its disadvantages, as all this information can be placed at risk in case of fire, theft, and damage. Some countries have regulatory needs in terms of Data Backups, and it's becoming more and more difficult to secure historical servers against data breaches.