Tools for Small & Large-Scale Email Migrations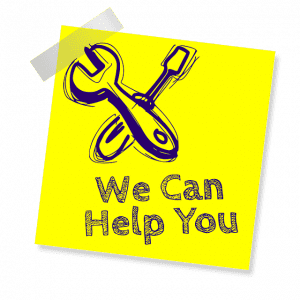 Using an email migration tool – is a smart way to migrate single or multiple email messages from one email client to another. Usually, it is needed when a user switches from a currently used email client to a new one. Besides, there can be plenty of reasons for migrating. For example, you're changing hosting provider because of a pricing issue; your webmail interface is not that user-friendly; you are looking for a professional email address; account expiration, etc.
No matter what your reason is, this process should be easy, fast, flexible and above all, secure. After all, as an IT professional you would not like to see your organization's confidential information being compromised (via email), just because you didn't choose the right tool for email migration.
---
What this article is about:
---
So, if you are planning to switch your email client and looking for a great tool for email migration, we insist you continue reading this post. We will make you familiar with some of the amazing tools for email migrations. Also, we will let you know how to backup emails carefully.
So, without any further delay, let's get started!
Top Email Migration Tools
When it comes to email migration tools, there are a myriad of options available in the market, but not all are equally reliable. Therefore, we bring you only the reliable ones.
#1 Mailbird
Mailbird is one of the most popular tools for small to large-scale email migrations. It has been awarded the best Windows Email Software Program in 2015 by IT World. Written in WPF and C#, it runs perfectly on Windows 7 and later versions.
Due to its myriad of features, Mailbird has been acknowledged by numerous email clients for Windows operating system. Mailbird has an easy to use interface supported by a unified inbox that lets you sort emails from your different accounts.
In addition to this, it comes with keywords shortcuts that let you easily navigate on the platform. The best thing about Mailbird is you can integrate it with the services having cloud computing architecture such as Slack, Facebook, etc.
Mailbird is available in two versions: Lite Version and Pro Version. You can download Mailbird from their official website.
#2 eM Client
eM Client is another popular email migration tool in the list and which is Windows based. The tool lets you send and receive emails, manage calendars and contacts. What makes this tool different from its competitors, is that it allows you to keep track of your email messages. Moreover, it offers you support integration with Facebook.
As an IT professional, you can begin with its free version and see how it works for your business. With free accounts, you can manage 2 accounts.
Speaking of its email migration capabilities, it is a fully-featured email client with user-friendly interface. With this email client, you get support for Gmail exchange and for many other major services such as outlook.com, iCloud, Office 365 mail exchange, etc.
#3 Mozilla Thunderbird
Mozilla Thunderbird is an open-source email client that is loaded with easy migration tools. It offers support for a huge range of email providers. With Thunderbird, you can handle an unlimited number of email accounts simultaneously.  Speaking about its features, it supports a wide range of plugins that make it more expandable. The latest version of Thunderbird not only looks smarter but also works better.
With Thunderbird, to make full use of your calendar, you don't need to download or configure anything. Moreover, cutting, copying and deleting events is also quite smooth.
Although, Mozilla Thunderbird is free to use it does not run any ads or prompt to upgrade – yet. You can add as many email addresses as you need to Thunderbird. Additionally, if you are looking for a particular feature or option, you can expand Mozilla Thunderbird with a 3rd party extension.
#4 Aid4Mail
Aid4Mail, another renowned email solution supports a wide range of tools including email migration, recovery, conversion and archiving. Aid4mail is compatible with up to 45 email clients. Additionally, it supports the migration of emails on popular email clients such as Thunderbird, MS Outlook and Yahoo.
The best feature this tool has is the built-in file converter that can convert DBX to PST and EML to MSG. You can try out their trial period before paying to unlock all its features. You can download Aid4mail from their official website.
Google Apps Email Migration Tools
Google business Apps (a web-based SaaS solution – G Suite) lets you integrate easily with different applications, designed for different business purposes. Using Google Business apps require you to go through an integration process that makes using the Google apps more user-friendly. It includes a sign-on, API, provisioning, multiple domains functioning with-in the same account. It is also included email migration that helps you access emails. That's where G Suite backup becomes necessary to safeguard your business data.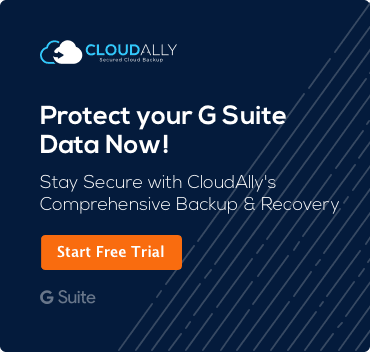 Migration and Integration Tools for Google Apps
Email Migration Tools and API
Google Apps Email migration offers you an easy way to change email systems. This email migration works from Microsoft Exchange: 2002, 2003, and 2007. It also works with Microsoft Outlook 2003 and 2007. Though it will require you to perform some additional work, it is comprehensive and stress-free in comparison to the email migration process of the past.
Single Sign-On API
This is a great tool that grants end-user access to multiple applications within an organization. It means that if a user has signed-into an account, he/she can access their applications, contacts, and emails. Moreover, a user can manage the settings without any interruption.
Backing up Google Email
Backing-up Google emails is one of the toughest parts of an email migration process. Sometimes even experts may have difficulty doing it.
Don't worry, there are plenty of services available in the market that lets you take a complete backup of your G suite. One good example is CloudAlly. If you are not sure how-to backup Google email, CloudAlly is a one-stop solution for you. It offers easy and well-secured backup solutions for almost all types of G Suite business backup.
Working with CloudAlly is convenient. You just need to sign up for this cloud-based backup solution, activate your archive location and backup time. That's all.
The good thing is you can activate backups for all selected users. The solution offers you all the details of your backup activity with a daily report. In addition to this, you can enable this software to detect a new user automatically. CloudAlly is compatible with all Google G Suite business plans and helps you manage different domains from a single CloudAlly account.
Using this solution is easy. It lets you back up digital files for your entire organization, manage archives and even recovers lost or corrupt data from any point in time.
In conclusion
No matter whether you want to migrate a single email or ten thousand emails at once, an email migration process should be easy and safe. In this post, we brought you some of the popular email migration tools available in the market. Look for one that you think would go better with the requirements of your organization. All these tools let you migrate your email data from one client to another. Although all the above-mentioned software packages are safe, we would advise you not to forget using a secured recovery solution such as CloudAlly for the extra piece of mind you deserve… Make good use of your Free 14 day trial.