Business Enterprise Online Backup Solutions & Strategies for Data and Disaster Recovery
Data loss happens all the time. Since 2012, data loss is up 400%. In fact, there are 140,000 hard drive failures in the U.S. each week, according to Small Business Trends. And if you start looking into malicious attacks, the data loss numbers get even worse.
Futurewave BusinessIT took a look at the trends of data loss and its cost in global business: "Data loss is up by 400% since 2012, while 71% of organisations are still not fully confident in their ability to recover after a disruption."
According to Cisco, 31% of organizations have experienced cyber attacks on operational technology infrastructure. And, on average, small companies lose over $100,000 per ransomware incident due to downtime (CNN Money).
The worst part of all of this is that while there are many business enterprise backup solutions and strategies available, few companies implement them. In fact, 68% of SMBs don't have a disaster recovery plan to protect themselves if the worst should happen, and 58% of businesses have no backup plan for data loss.
The Data Loss Problem: Cloud Backup Disaster Recovery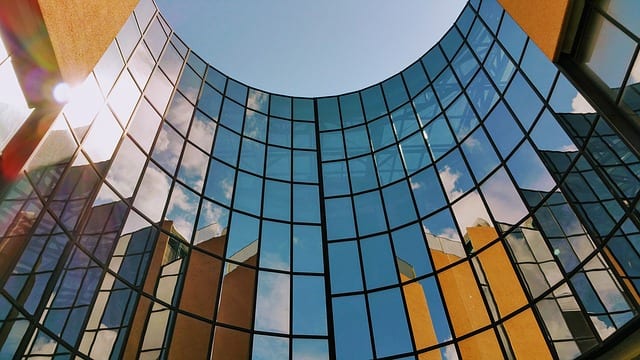 The problem is that few businesses understand the full consequences of data loss. Either they think that it won't happen to them or they think that cloud backup disaster recovery is too large of an initial investment with too little reward—it's just not worth the hassle. But this is not the case.
The Cost of Not Having Cloud Backup Disaster Recovery
Data loss is far more expensive than any enterprise backup solution. According to a Verizon report, "small" data breaches of less than 100 records lost can cost $18,120 to $35,730. In a worst-case scenario, the cost could reach $555,660 or as much as $200 million for large data breaches of 100 million records of more. Data loss is inordinately expensive due to: lost revenue, labor hours required for recovery, inability to release new products, lack of support, and more.
Incorrectly Thinking You Have in place: Cloud Computing Backup and Recovery
Some IT professionals and CIOs may even think they're already protected from data loss by cloud computing backup solutions that are built into the SaaS products they already use. Unfortunately, this is an erroneous assumption.
While most tools, applications, and software do have some type of built-in backup and recovery system, it is typically extremely limited. Most default cloud computing backup and recovery solutions are not designed to fully protect your business. They're there to help get back files that may have accidentally been put in the recycle bin or to recover version history, but they do not offer:
Unlimited data storage and retention

Point-in-time recovery

A data archive that can't be altered or deleted

One-click restoration of your system

Cross-user data backup and recovery

Automated data backups

Data export capabilities
This is something that the top SaaS solutions admit. For example, Salesforce boldly concedes that their backup and recovery service is "an expensive and time-consuming process and should only be used as a last resort, when no other copy of the data is available."
Cloud computing Backup Solutions: Not Preparing for the Worst
The other problem that many IT managers and CIOs struggle with is not preparing for the worst to happen. Disaster can strike in a variety of ways. There are natural disasters, ransomware attacks, human error, migration mistakes, malicious data deletion, and more. In most cases, data loss is outside of your control and can happen at any moment. You can't protect your company from data disaster unless you're prepared for every type of risk and have a plan for handling it.
Implementing a Cloud Backup Disaster Recovery Plan
Now that you understand why data loss is such a problem and how much it can cost, let's talk about the benefit of implementing enterprise backup solutions at your company. First, let's talk about creating a cloud backup disaster recovery plan.
To ensure that your business can balance its data needs and its security risks, you need to develop, adopt, and secure a comprehensive backup and disaster recovery strategy for the cloud. This comprehensive plan should cover everything from planning to threat modeling, DDOS protection, due diligence, and the right tools.
So, what exactly do you need to do to create a comprehensive cloud backup disaster recovery plan?
First, you need to prioritize risk management for your company. No matter how secure you may think your data is, understand that more precautions are always welcome.

As an IT manager or CIO, it's up to you define the requirements of what your company needs to protect your data in the cloud. This means defining what technologies you will use, what certifications you'll need to obtain, and how you'll comply with common standards such as CSA Cloud Control Matrix.

Next, you'll need to build a threat model for your

cloud computing backup and recovery

. An effective model identifies all potential threats—technical and business—that your company faces and focuses on scenarios where you can perform a risk assessment and limit potential damage.

You'll also need to perform due diligence when it comes to understanding the threats to your data and security. The three most important due diligence practices include: implementing document security controls; outlining SLA monitoring and auditing; and undergoing third-party cloud risk assessments.

Lastly, you'll need to choose which

enterprise backup solution

you'll implement at your business to keep you protected.
The Benefit of Enterprise Backup Solutions
Let's talk about the benefit of implementing enterprise backup solutions at your company. They're cost-effective, easy to deploy, and offer you the ability to test your data backups regularly. The right cloud-to-cloud solution can also help improve your company's performance.
A third-party cloud-to-cloud backup and recovery solution protects your business data at all points. Using the cloud, you can store your data securely and strategically at hubs located around the world and in a virtual space that allows you to connect to your data, no matter where you're located. Using the cloud, you have the ability to leverage seamless data storage for recovery, refresh, and migration scenarios.
With an enterprise backup solution, you're also investing in something that is scalable with your company. No matter how much your business grows, you won't have to invest in in-house upgrades to your data storage or consider secondary storage for your less active data. Instead, all of your data will be stored in one place and accessible as needed with instant access to your data at your fingertips.
Cloud backup is part of a full disaster recovery plan. Cloud backup allows you to quickly… recover and restore data no matter what scenario you the IT manager find yourself facing. No matter if you only need to find a single file or you need to plug in your network and download an entire point-in-time backup, cloud backup (disaster recovery plan) can make it happen. It's a flexible system that streamlines your experience with data.
The Best: Cloud Backup Solution Review 
So, what's the best enterprise backup solution for your business? In today's highly complex digital business world, old-school backup systems and disaster recovery solutions are incomplete without cloud to cloud backup of Office 365, G Suite, and other SaaS solutions. You need a cloud backup disaster recovery tool, solution, plan that understands your business systems, and completes your DR plan.
Data is a living system that changes from day-to-day, your business Office 365, SharePoint, G Suite and other SaaS products constantly update with new content and data, so you need a solution that is as robust as your business, is agile and comprehensive, and that's why CloudAlly exists; to offer backup for Office 365, G Suite, and other leading solutions.
The Benefits of backing up with cloud backup solutions like: CloudAlly
There are many benefits from using a full-blown enterprise backup solution such as CloudAlly. It's quick to set up, thorough in its data protection and recovery, and easy to use.
As Second Star Technologies said about CloudAlly, "The implementation took less than 30 minutes to configure and test, the price was extremely reasonable, and it allowed us to present a very cost-effective solution, very quickly to a customer that had an immediate need, and within a time frame that cemented Second Star Technologies' ability to rapidly acquire and deploy necessary solutions to our customers".
With CloudAlly, you can:
Activate your daily backups and then forget about them until you need access.

Manage all of your backups from one platform. This includes reviewing your daily backup activity and reviewing new and current users.

Recover lost or corrupted data from one or all SaaS applications at one time, performing a non-destructive restore for quick and convenient access to all of your data.
CloudAlly Is Dynamic & Changeable
Your organization's data is constantly changing. If you use Salesforce as your CRM and Google or Outlook to send emails, then you are updating your data thousands of times a day across your company. This means that any data loss, even for an hour, can cause significant financial harm. CloudAlly allows you to set automated backups (daily or more if required), so you can recover from any data loss quickly and accurately. It's a fundamental part of your complete cloud backup disaster recovery system.
CloudAlly Is Consistent
As an IT manager or CIO, you know that consistency is key to your business' success. Your company doesn't use a single software, application, or piece of technology to handle all operations, but that doesn't mean that your data and security should be spread out all over the place. CloudAlly offers cloud computing backup and recovery for multiples SaaS applications (Office 365, G Suite, Salesforce, Box.com, SharePoint, OneDrive, Dropbox, etc.) all in one single system. In this way, it replicates your complex business ecosystem, ensuring that your business has a backup with a restore capability from any point in time. 
CloudAlly Offers Point-In-Time Recovery
If business continuity is important to your CEO, then as an IT manager you need to be able to demonstrate that you can get the business back up and running quickly if things should go wrong. With CloudAlly as your enterprise backup solution, you don't have to deal with a time-consuming archive process to recover missing files or to restore the entire system. Instead, with point-in-time recovery, you can restore your system or file back to its original location within minutes.
CloudAlly Is Secure
CloudAlly adds an extra layer of protection to your data with internationally recognized accreditation for information security management.
ISO 27001 and HIPAA Compliant

GDPR compliant

CloudAlly also participates in the Cloud Security Alliance STAR program using CSA's Cloud Controls Matrix (CCM).

Amazon S3 Storage with AES-256-bit encryption

CloudAlly uses industry-standard OAuth for permission

Supports two-factor authentication.
"It's great to have some peace of mind," said Sara Tucker, the IT Director at the Dia Art Foundation, a CloudAlly customer. "It's been great to know that something is there if something happens with the Microsoft applications."
Ultimately, CloudAlly helps you go beyond simple data backup. It allows you to protect all of your data, for the life of your company, with little to no effort. To learn more about how CloudAlly can help your business, contact us today.