Backup services for G Suite: A quick guide for application managers

Guide – Google Apps Backup and Restore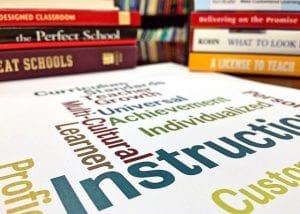 If you're responsible for management of your company's G Suite application, (previously/otherwise known as Google Apps for Business), you'll appreciate its ease of use, reliability and mobile friendly features. Yet even though G Suite is a comprehensive, intuitive set of productivity apps, there may be times where a file is deleted or moved off to a device and lost due to accidental or malicious activity. CloudAlly's Google Apps backup and restore service is your best defense against data loss, whether you have a large G Suite deployment or even a single user.
Beware the security threat from within!
According to many sources including CSO Online, the biggest threat to company data isn't from external hackers – it is from internal employees. Strong data ownership policies are vital, and mitigating your risk with an automated file backup and recovery service is equally as important.
If you are G Suite Enterprise, Business or Education client, you may say, "Hold on, I subscribed to Google Vault, it's a backup service, right?". As we explained in recent blog post, Vault is an archive system for G Suite that enables legal holds, archiving and audit compliance, and there are limitations you should consider.
CloudAlly's backup service complements Google Vault, and mitigates data loss by providing point-in-time recovery for an entire mailbox, folders, or individual items, unlike Vault's item level functionality. You can discover more about strengths and weaknesses of Google Vault (and the opportunities of running both services) by clicking the link above. Our AWS storage sites in the US, Australia and the EU ensure business and personal users around the world can quickly backup and recover their G Suite data with minimal business interruption.
Have concerns about security or compliance?
Data in our AWS storage infrastructure is protected with AES-256-bit encryption, which meets compliance requirements like ISO 27001 and HIPAA. Our website and application have been reviewed and authorized by GoDaddy, Google, Amazon Web Services (AWS). CloudAlly participates in the Cloud Security Alliance. Data in motion is secured using SSL (HTTPS) encrypted servers.
For businesses that aren't prepared to make the financial and time investment required to set up Google Vault, or don't foresee needing to set up retention schedules on electronic files, or needing to submit user activity reports to an auditor, CloudAlly is a powerful stand-alone backup service for file and content preservation.
Backups for more than file storage and sharing
Working with a Google service like G Suite, it's easy to be complacent with the idea that you can simply set up a set of folders and permissions in Drive, and the files will be stored there as long as your employees need access to them.
As users become accustomed to how Docs, Slides and Sheets automatically save their files – they may also take it for granted that files can be easily moved between folders, and it's easy to get to them from their computer or mobile device. Until they are deleted on a laptop by accident, and the desktop sync app runs, and files are put into the Trash bin and stored there for a limited time (typically 30 days).
Backup services are important for other G Suite Apps as well. Think about when your employees change their Android phone, or if they delete someone from their Contacts by accident then need it again. Gmail and Calendar backup services can be extremely helpful should an employee leave the business, and you need to access their messages for the new hire that takes their place. Other Google Apps backup and restore func