Google understands that technology is changing not just how employees work together but also how teachers interact with their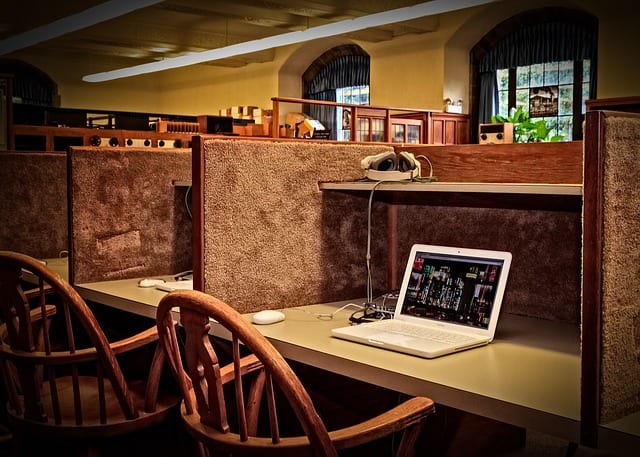 students. There are better ways to communicate with students and help them achieve their academic goals than just lecturing them in a classroom. A decade ago, Google introduced Google Apps for Education to help fill this void. With Google Apps rebranded as G Suite (Google Apps), it was time to breathe new life and new features into the education program with: G Suite for Education.
As with its predecessor, G Suite (Google Apps) for Education offers the same applications business consumers use to collaborate and stay connected.
Educators have access to:
Drive
Gmail
Docs
Calendars
Hangouts
These applications allow students and teachers to work together in ways that will help nurture student learning while preparing them for their future.
Classrooms Go Digital
With G Suite for Education, teachers can set up their virtual classrooms to engage with their students. Once created, educators invite students to join their class. After students enter, teachers can dole out assignments and communicate with individuals or the entire group.
Parents can use the classroom setting to talk to teachers as well. Teachers can address concerns or have conferences with parents at a time that is convenient to both without having to interrupt the in-class lessons or parental work day.
In the classroom, teachers issue grades and feedback to students. This paperless environment helps reduce waste and clutter on teacher desks. It also helps to ensure student and teachers do not misplace work.
Spreadsheets for All
G Suite for Education spreadsheets are useful tools. Data is quickly tabulated and automated with charts and graphs that help illustrate the insights students are trying to learn. However, many students, primarily grade school users, cannot efficiently use this tool because they do not know or understand how to write the formulas necessary to use Google Sheets to its full potential.
G Suite for Education's spreadsheet application allows students to write their query in everyday language. The built-in algorithms, called Natural Language Processing, translates the question into a formula. This action produces an answer just as it would if the student had typed the method in themselves.
Self-Styling Presentations
Presentations are much work for both teachers and students. As formatting is a time-consuming process, content often takes a back seat and is not allowed to shine through as it should. G Suite for Education's Slides application turns the focus back to the content, allowing students to let their creativity flow through the story they need to tell. As the user enters information onto the slide, the program automatically offers layout suggestions that will highlight the content.
The more students use the Slides program, the more the application learns about how the student works. This intelligence feature improves the program over time, saving the student countless preparation hours later.
Intelligent Docs
As with Slides and Sheets, G Suite for Education has added smart programming to their Docs application. Known as Explore in Google Docs, this system automatically recommends related topics to help students continue to learn about issues about which they are writing. Additionally, this application offers SafeSearch, Creative Commons licensed images that students may want to include in their paper.
Students needing to reference items located within their classroom's Drive location can use Explore in Google Docs to find them. Explore can pull relevant files and open them, so the student does not have to spend time switching between applications looking for the correct data. Instead, they can spend more time working on their assignment, polishing before turning it over to the teacher for grading.
Storage and Communication
Teachers and students have access to Google Drive. This storage location allows students to share files not only with their teacher but also with each other. Fellow students can collaborate on projects before the teacher grades them. Kids also can access data created in the classroom from home without having to carry around flash drives which can be easily lost or accidentally infected with a virus.
Students and teachers use Hangouts to collaborate, ask questions, and engage in discussions about classroom topics. Teachers can set due dates for students using the Google Calendar program. Educators can also use the calendar to schedule meetings with parents and fellow teachers.
G Suite is available to all schools and educational institutions. Administrators can access the service through G Suite for Education's website. There is no charge for educational facilities to use making it the perfect addition to all their classrooms.
CloudAlly offers special pricing for educational institutions for G Suite Backup.