[av_textblock size=" font_color=" color=" av-medium-font-size=" av-small-font-size=" av-mini-font-size=" av_uid='av-jylc8aoy' admin_preview_bg="]
Google G Suite Drive Needs a Backup & Restore Solution
Is Google Drive's Backup & Sync a Viable Recovery Tool?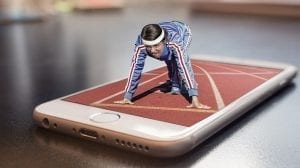 CIOs relying on Google Apps will have to go beyond G Suite Backup & Sync to protect their employees' data continuity.
G suite's competitive business solution offer is the interoperability of its apps – not the feature-richness of any app. For some apps, missing niche functions can be corrected by simple add-ons. In the case of Google Drive's new Backup & Sync, missing support for key use-cases can spell disaster for businesses caught unaware of the missing functions. Google apps drive backup, is the most essential business solution app to adopt for business in 2019.
---
What this article is about:
---
Why Effective Data Backup Isn't As Simple As It Used To Be
The possibility of a crash for cloud-hosted data is extremely low. Like all major providers, Google replicates data across multiple data centers in order to reduce single-point-of-failure risk, thereby mitigating the effects of fire or flood damage. Their relationship with world governments also keeps their data assets insulated from seizure. However, if businesses are worried only about these disaster scenarios, it would be enough to have their data saved both on and off-cloud.
But a modern backup solution does more than replicate data on yet another external drive. In fact, the need for data recovery arises from business maneuvers more often than act-of-god crashes. Human error, structural changes, security breaches, and ransomware — all these challenges can leave a data manager with some potentially uncomfortable questions:
"When was the data in the state we need it?"
"How can we ensure the data hasn't been tampered?"
"Where does the data need to be recovered to?"
"In what format do we need the data recovered?"
Businesses require a backup solution that can meet complex recovery scenarios.
Let's Start With The Basics – What Can G Suite Offer In Terms Of Backup?
First, Backup & Sync is a computer-to-cloud service. This means that whether you are making changes to your files on the cloud or on your computer, Backup & Sync will retain and mirror changes into both versions.
Documents, photos, and folders of your choosing are all up for grabs with Backup & Sync. It retains a cloud copy of whatever folders you select on your local computer, and updates changes automatically. However, despite its title as a 'Backup' service, the fact that 'Sync' propagates changes across all devices means that deletions and/or hacks will be synchronized as well. "While your data is always available, it's not necessarily safer," Kris Hogh, an executive at Shoosh Monkey.
In some cases, one can turn to Google Vault, which is an archival service which lets enterprises set retention rules for what data to retain and allows them to search through this content if it has passed through Google's main apps.
Chiefly, you can use Vault's export function to restore a user's Gmail, but you can also do full restores of a user's Drive contents. So if an employee deletes their entire local & cloud data by mistake (or by malice), it is possible to use G Suite to recover the cloud-based data – within a maximum 25 day period. This full restore, however, does not let you select individual files to restore, and is instead a complete overwrite of current files.
Drive File Stream is a collaborative alternative to Backup & Sync which places a more strict emphasis on the cloud. All user data is kept on-cloud, and teams share and edit the same files.
While it allows an individual user to make offline copies of items manually, any further changes made offline will not be reflected back in the cloud. It is not a backup solution strictly speaking, as offline copies are overwritten upon reconnection to the cloud.
What is CloudAlly doing for data recovery that G Suite cannot do?
As alluded to, Google has yet to provide a robust backup solution that compares to specialized recovery software providers. When IT professionals choose a SaaS backup service provider like CloudAlly, they're covering for one or more must-have functions absent from Google Drive's default backup apps.
These functions include:
Unlimited storage and retention of backups. Google uses a rollover system of 25-day retention for any deleted data, informing users that they "have a limited time from when the data was permanently deleted to restore files and messages. After that, the data is gone forever." Specialized backup providers will at least provide options for long-term retention of backups at set intervals (though few will offer unlimited backup retention at daily intervals like CloudAlly).
Point-in-time recovery. Retrieving Gmail or Drive data from a particular 'snapshot' is possible within Google's 25 day retention period. However, this full restore will overwrite the present state of the user's Gmail or Drive. By comparison, CloudAlly allows selective and non-destructive recovery of any data, from any point in time.
Immutable archive. By design, users with permission to work with files through Backup & Sync or Drive File Stream are able to change and delete every instance of those files. While some GSuite Apps have revision history functions for files that have only been altered (as opposed to deleted), recovering proper versions must be done manually and one-at-a-time. Backups made through Cloudally are encrypted and protected from accidental or malicious tampering.
Cross-user restore. When Google users were left with a choice between Backup & Sync and Drive File Stream. This put a wedge between the files preserved on an individual's local computer and files preserved in a shared cloud workspace. In one use-case, should an employee leave and an administrator would want to restore their local data to another user, GSuite has no simple solution. This cross-user restore is provided by CloudAlly's service.
Export in Outlook compatible .pst format. A function that can range from niche to necessary depending on your circumstances. Businesses using migration tools to transition to Outlook can rely on Cloudally backups to ensure their archives can be restored into the proper format when needed.
CloudAlly provides a GSuite backup, as it does for Microsoft Office 365 (For more information see: Microsoft data recovery), Salesforce, and more. Get your data continuity is protected on Amazon AWS and enable point in time restore.
---
Now that you know why Google Apps need a backup and restore solution, you might want to have a look at what we created for you…


[/av_textblock]