Google Vault Backup Solution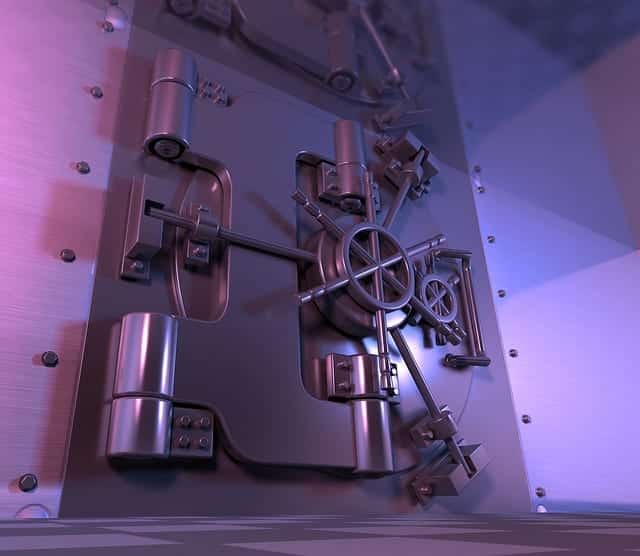 Google seems to have an application for everything. Users subscribing to their G Suite Business, Enterprise, and Education services have access to the Vault. Other G Suite users can purchase this service for $5 per month per user. But, IT managers know that Google Vault Backup Solution is not a backup solution. More about: Google vault backup solution …
---
What this article is about:
---
Google Vault archiving tool may seem like a built-in backup utility by the internet giant. However, it's is not designed as a backup to save data from loss or corruption. Instead, it is intended to be an archive location to support eDiscovery. For that purpose, Google's Vault does an excellent job.
What Google Vault Does – Google Vault Retention
In short, Google Vault allows users to retain, hold, search, and export sensitive data. All types of files are storable within this archive tool. Companies use their Vault to store:
Email
Hangout Chats
Recorded Google Talk Chats
Files within Google Drive and Team Drives
Google Group Files
The Google Vault design is to support company archiving needs as set forth by corporate policy and legal requirements. Additionally, Google Vault supports eDiscovery for litigation purposes.
Google Vault allows authorized users to search content for a particular document. These searches scan the entire content of each document looking for relevant content.
When looking for data within the corporate vault, there can be limits on searches including user name, keyword, date, or organizational unit. Also, Google allows for Boolean and wild card searches to help you find the documents needed.
Essentially, Google Vault intended use is for the following purposes:
Audits: Used to determine what users have accessed and what they have done within the vault.
Legal Holds: Holding data for an indefinite period to meet all legal, and any other, obligations.
Archiving: Items remain in the vault in accordance with retention rules established by the administration.
Documents within the Vault are exportable to different users when necessary. However, the actual intent of the Vault's export capabilities is not restoration. Instead, it is for review purposes, usually for use in legal disputes or auditing matters.
Administrators can choose to turn off chat histories for their employees. However, turning off Hangout Chat records result in the data not being saved within the Vault. Additionally, users can turn off Google Chat recordings to keep information from vault storage. Administrators, however, cannot force users to record all Google Chats.
Google Vault stores all Google Drive and Team Drive files. In addition to storing these files, the Vault allows users to preview files created with Docs, Slides, Sheets, and Drawings. Administrators accessing the Drive Vault can also preview .docx, .pdf, and .xlsx files.
Youtube video on how Google Vault works
What Google Vault Backup Solution Does Not Do
While Google Vault is an adequate archiving system, allowing companies to retain information for legal purposes, it is not intended to be a backup solution. Files within the Vault are exportable only to an extent and with the expressed purpose of review by the receiving party.
Google Vault is not designed to store files that are always changing. In fact, according to Google's help file about Google Vault, once enacted a hold on files or emails can take up to three hours before it takes effect. Once held, the Vault does only retain the newest version of the document, other versions do not remain in the Vault. Additionally, once the hold expires, it can take up to 15 days before removal of the records occurs.
Genuine backup is about saving data that is ever changing. It is about having copies retained in real time. If revised, new copies of that data are available in a backup situation. If needed, users can access older versions. The restoration process happens just as quickly and can occur daily, if necessary.
While simple long-term retention may sound like backup, it is not. Unlike a point-in-time backup service, like CloudAlly, Google Vault does not make a copy of the retained document. Without additional copies, you have a single point of loss. Should the file within the Vault become corrupted or deleted, there is no way to retrieve the file for later use.
CloudAlly's G Suite backup service allows you to find the files lost and quickly download or restore them to your account. The process is fast and seamlessly reintegrates lost files, calendar events, and emails. You can even restore older version of a file by searching by date or title of the document you need.
You could export this information from the Google Vault. However, it is a complicated process and requires an administrator to complete, as it is not is intended purpose. For example, exporting an email requires pulling the file from the Vault to a computer and then reintegrating the email into the email program using a third-party tool.
With Google Vault, once an employee leaves the company and administration delete their account the information saved within their Vault also is deleted. For Google, it does not matter if there is a hold still in place, if the account is gone so is the information. Administrators must first transfer any important files out of the Vault before deleting it. CloudAlly retains this information even after the account is gone, giving administrators extra time to restore these files to a new employee if necessary.
Just because you have data archived in the cloud does not mean they are protected. Even data stored in cloud services can be damaged or lost. Archiving tools like Google Vault are great at helping to maintain legal and regulatory obligations, that is the sole purpose of Google Vault.
However, even files located within the Vault need a backup and should not be relied on to be a location for backup of active documents. CloudAlly offers a broad range of backup utility services that allows you to save all your corporation's valuable information. Start to backup your G Suite with a Free 14 day trial.
---
Now that you know about Google Vault backup solutions, you might want to have a look at this datasheet we created for you…