Is Google Vault Retired on Google Workspace? (formerly G Suite)
Google recently rebranded G Suite as Google Workspace. The rebrand was not restricted to the cosmetic; Google Workspace fine-tunes G Suite to adapt to the employee of today who demands a "home for work".  The feature revamp includes many innovative features such as an intuitive, integrated User Experience and improvements in distributed team collaboration mechanisms. Apart from cool new features, the Google Workspace rebrand also includes new plans, changes in pricing, and what's included in the various plans. Google Vault, a data retention and eDiscovery for Google Workspace, was a valuable tool for archiving data. However, it is now no longer a part of all Google Workspace Plans. Google Vault is retired on some Google Workspace (G Suite) editions. Let's examine Google Vault's advantages and its availability in various Google Workspace editions.
Vault is NOT Backup. Secure Your Google Workspace Data
Comprehensive Backup | 3-Click Snapshot Restore | Unlimited Storage
Google Vault and The New Google Workspace Plans
Google Workspace comes with new editions, pricing, and inclusions.
The original G Suite plan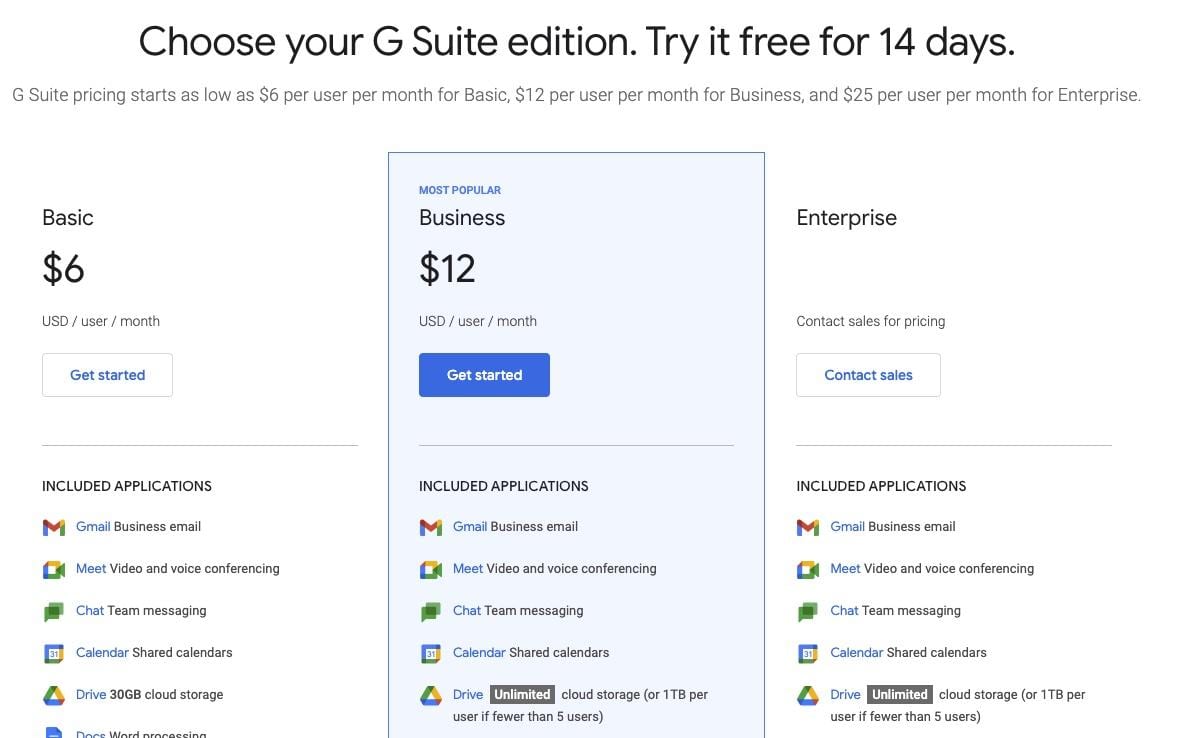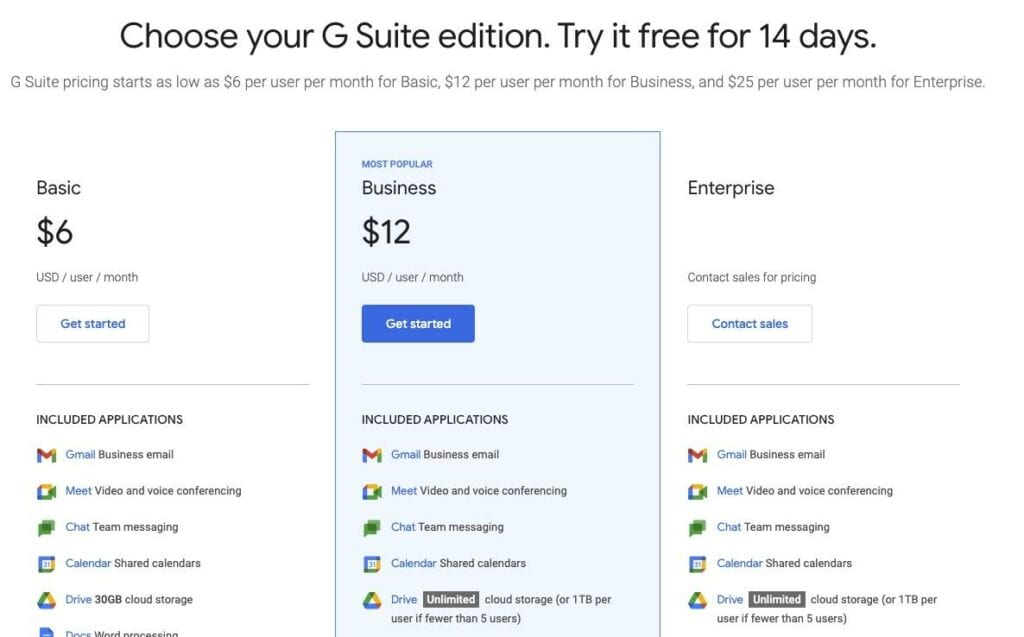 The new Google Workspace editions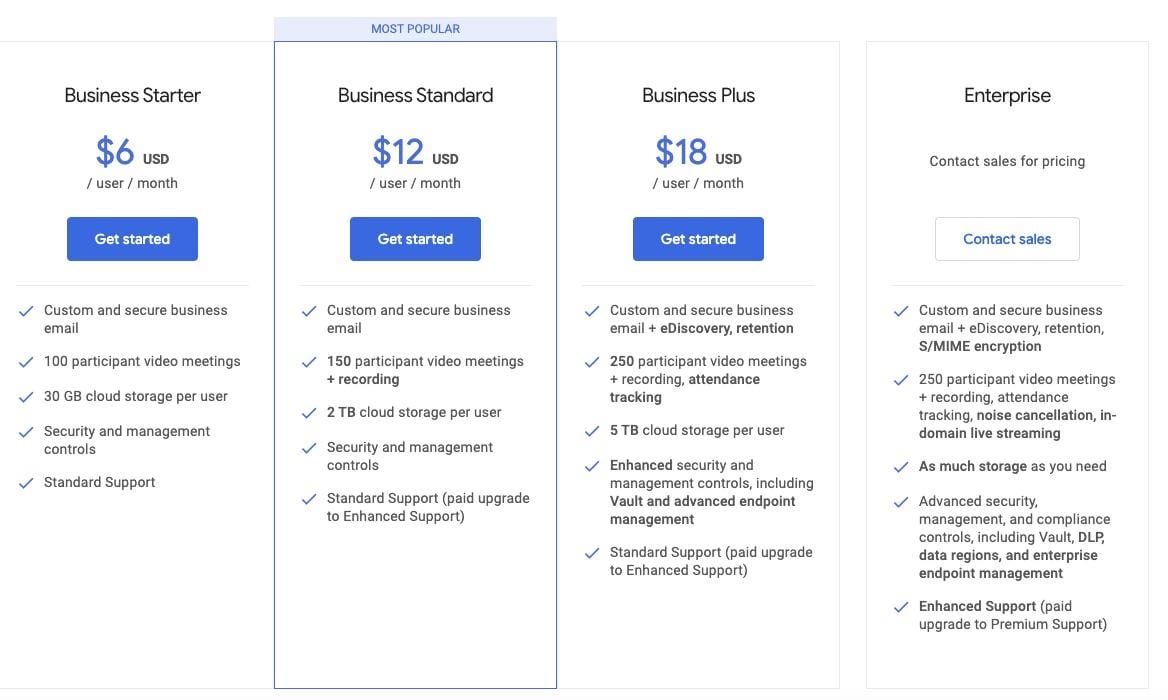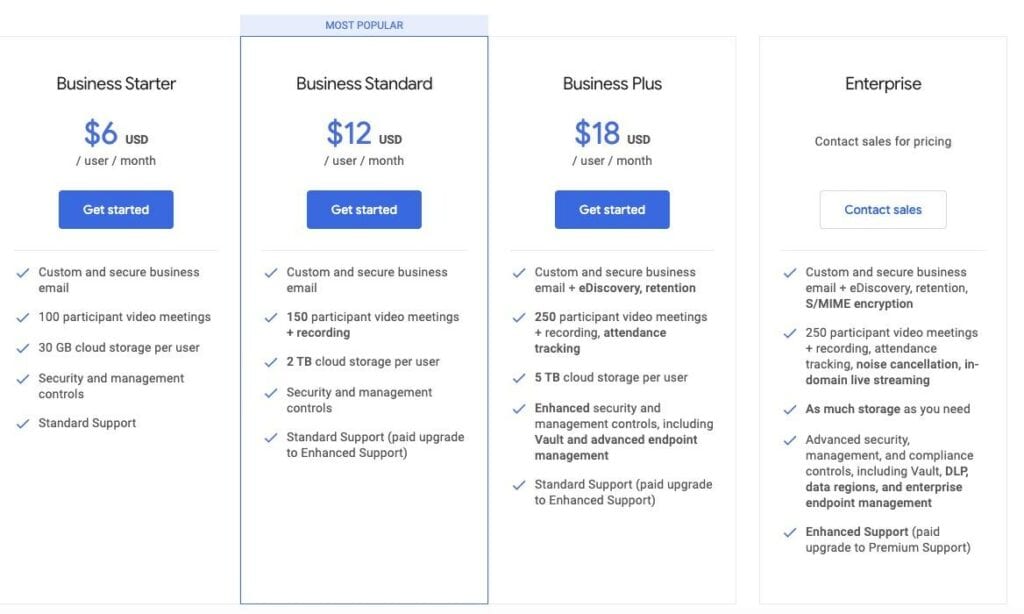 If your organization was on the former $12 G Suite Business Plan, shifting to the $12 Google Workspace Business Standard Edition, would mean losing access to Google Vault, custom templates for Docs, Sheets, Slides, Forms, and Sites, and the option to turn off external file/ people sharing. 
Google Vault is only available if users have a valid Google Workspace license and a Vault license. As can be seen from the table below, Vault licenses are not a part of the Enterprise Essentials and G Suite Basic editions and have to be purchased separately.


Source: Google
Why Does Google Workspace Need Google Vault?
Google Vault is a tool for archival and eDiscovery for Google Workspace. It allows users to retain, hold, search, and export sensitive data. Gmail, Google Drive Files, Google Chats, Google Meet recordings and Chats, and Google Group Files are stored in Google Vault. With Google Drive Trash data now permanently deleted after 30 days, the need for data retention has increased. The primary advantages of Google Vault include:
Data Governance

: All the Google data remains in Google Vault as per retention rules established by the organization's administrators. When retention rules expire, data is purged and can't be recovered by users or admins. 

eDiscovery:

Google Vault enables users to search for data, put data on hold, and export data for further analysis. It allows organizations to preserve data indefinitely for legal or other retention obligations.

Auditing

: Google Vault maintains a detailed Audit log of user logins and their activities.
Why Does Google Workspace Need Data Protection?
Google Workspace has best-in-class security. However, it cannot protect your data from deletions, corruption, malware, or sync errors at your end. SaaS data loss is more commonplace than expected, affecting one in three companies. The safety net for your Google Workspace data? Backup. Only backup can give you unlimited point-in-time recovery of your data, a must for the modern organization. IBM pegs the average time to identify and contain a breach as 280 days. You will likely be past the 30-day Google Trash limit before you realize you're missing important data that you need to recover. At which point the data will be well and truly gone forever.
Some organizations rely on Google Vault to retain their data. However, an archival tool, fantastic as it may be, should not be mistaken with a backup and recovery utility. Vault is not designed as a backup solution. Backup by definition means saving a recent copy of data to a different location (be it on the cloud itself or local storage). Google Vault stores an old and likely outdated version on the same SaaS platform. Furthermore, Google Vault does not support point-in-time recovery, a must for backup to be useful. Additionally, if a user's Google Workspace account is deleted from the Admin Console, the corresponding Vault data will be expunged.
Get True Google Workspace Data Protection With CloudAlly
Why pay almost double for a tool meant for archival, when it's backup and recovery that you require? A must for an organization that has its business-critical data on Google Workspace is a robust disaster recovery and seamless business continuity plan. Seamless data recovery is a must for seamless disaster recovery. It mitigates the risk of data loss, minimizes downtime, and reduces the cost of a breach.
CloudAlly's Google Workspace backup automates backup and simplifies recovery from any point-in-time with unlimited storage on AWS servers. CloudAlly Google Workspace backup comprehensively protects Mail, Shared Drives (Shared Drives (formerly Team Drive), Sites, Calendars, Contacts, Tasks, and Metadata backup. Google Workspace data can also be exported to your own storage – which also simplifies transferring data during employee on-boarding and off-boarding (while saving on license costs). CloudAlly pioneered backup almost a decade ago. Our solutions are proven and stringently secure and compliant (ISO 27001, HIPAA and GDPR compliant, support for MFA/2FA and OAuth, data encryption in-transit and at rest, and more). And our exceptional tier-1, multi-channel Customer Support is a call, phone, chat, email, or ticket away.
Don't Risk Google Workspace data loss. Secure it with SaaS backup