[av_textblock size=" font_color=" color=" av-medium-font-size=" av-small-font-size=" av-mini-font-size=" av_uid='av-jyjvp5z6′ admin_preview_bg="]
Why is Dropbox business backup necessary?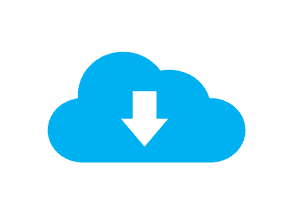 Dropbox is a popular business storage medium because businesses use it to share files with third parties. It's also an excellent tool for teams that need to collaborate on a remote basis. Dropbox offers certain kinds of streamlined interface design and compatibility that allow for free file sharing and transparency in complicated business workflows. For example, multiple users can create a folder for collaborative files and easily move a document through an editing process.
However, Dropbox as a storage medium should not be confused with a secure place to keep key business data over the long term. Without the ability to restore Dropbox files with a Dropbox backup & restore system, businesses could be putting many of their data assets at risk.
---
What this article is about:
---
Restore Dropbox files
Dropbox advertises its file retention policy as according to various factors.
In any case, it makes abundant sense to have a third-party backup system in order to keep that information recoverable to the company for much longer than 30 days. For instance, if files are deleted when an employee exits the company or during a transition time, CIOs and IT managers may not realize the value of that data until they need a restore to work.
CloudAlly Dropbox data cloud to cloud backup system takes all of the Dropbox files in the interface and puts them in a secure Dropbox backup folder as part of an Amazon S3 storage environment. It's perfect for restoring files that have been deleted:
Because of employee turnover
In process changeovers
By a disgruntled employee or other malicious insiders
Through hacking or unauthorized access
Through simple mistakes in choosing which data assets to save at the user level
A safe and secure third party Dropbox backup & restore system can also help with privacy and security issues and in some cases, with industry compliance. Take a look at what Cloudally can offer for secure storage in these types of scenarios:
Internal Conflict or Employee Transition
Employee turnover can be abundantly confusing for a business. Often, there is no point person explicitly in charge to make sure that data assets connected to one employee don't get erased as the job role changes hands.
In addition, there sometimes conflict that drives employees to work against business interests. Even in the best-case scenario, the employees themselves may not be extremely conscientious about keeping key data in place. If they're disgruntled, they can do tremendous damage by willfully erasing files.
Simply put, a slip of the finger can cause enormously devastating consequences. Without a Dropbox cloud to cloud backup folder system, companies are putting themselves in real peril when it comes to protecting data assets. Say you have a CTO or supervisor or even a frontline worker walk off the job – and go home and start messing with their smartphone. With the Bring Your Own Device (BYOD) trend, we took company data from the shelled system of the in-office intranet to employee endpoint devices, and that's part of what's making companies so jumpy about data security. That's also why it's a good idea to have a comprehensive backup for all of those many situations that you just can't predict in terms of employee turnover and personal relationships within a corporate culture.
Getting Basic Information
When a business faces tricky product or consumer research or legal challenges, discovery helps to build insights and prove the facts that will help the company to survive and thrive. But if stakeholders such as attorneys or internal research teams can't find that information, they can't help the company.
One of the most important reasons to use a system that helps to restore Dropbox files is for the purposes of discovery. With this Dropbox backup & restore system in place, you know that the company will have the means to restore data if the need arises sometime down the road.
Many expert attorneys would suggest having a long-term Dropbox cloud backup folder system in place for this particular reason. Attorneys and other similar professionals and everyone else understands that data is a valuable asset. Companies are now starting to understand this more, too – and they are upgrading their data security practices as a result. Backup planning and other forms of data backups have become incredibly popular these days as businesses try to adjust themselves to the current realities around how we use technology in the workplace.
Hacking and other Emergencies
Storage has become one of the primary means of doing business in the twenty-first century.
Get comprehensive Dropbox backup from Cloudally and protect all of your data – so that when errors, attacks or circumstance threaten, you have the information that you need intact.
---
Now that you know more about the reason why CIOs need to backup Dropbox business data, you might want to have a look at what we created for you…


[/av_textblock]