How to Recover Permanently Deleted Files in Dropbox Business?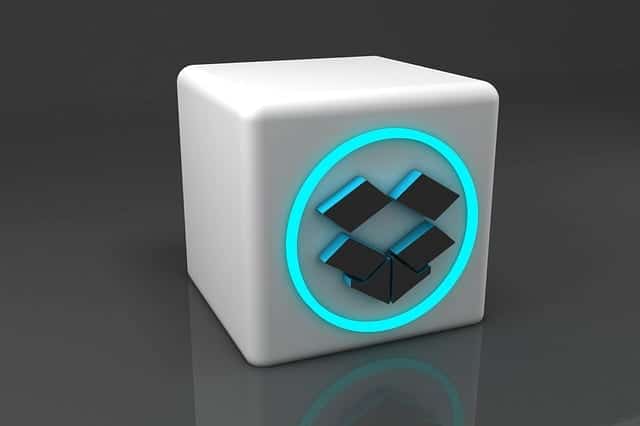 1st Consider: What are the file retention policies in Dropbox Business?  Click Here to view.
2nd to understand is that Dropbox Business is an increasingly popular way for companies to share files among colleagues, employees, and management. In fact, as of 2019, more than 400,000 teams were using Dropbox Business for their collaborative projects. However, with so many people accessing a file, an accidental or mistaken deletion can happen. This blog post guide will show you: how to restore deleted files using Dropbox Business, or CloudAlly.
What this article is about: 

Deleting Files and Folders in Dropbox Business
It isn't difficult to accidentally delete an important file from Dropbox Business. Someone might move a shared file to their desktop Recycle Bin, not realizing that they would be deleting this file in Dropbox as well. Or, they may think the team has finished with a file that they end up needing again later.
In deleting a file or folder, users have two options. They can either delete from dropbox.com by clicking on an ellipsis (…) next to a file or folder and then choosing Delete. Or, on a desktop or laptop, they can drag and drop an unnecessary folder into the Recycle Bin or Trash.
Files deleted this way can be easily recovered through Dropbox. However, permanent deletions cannot be recovered using Dropbox and instead need a third-party recovery to be restored.
Here's how a file or folder can be permanently deleted: 
Delete a file or folder using either method described above
Navigate to Deleted files on the Dropbox Business platform
Click on the checkboxes next to the files intended to be permanently deleted
Click Permanently delete twice
Note: if you want to stop users from permanently deleting files or folders, you can restrict this feature on your team's accounts using Dropbox's admin features.
Using the Dropbox Recycle Bin to Recover Deleted Files 
Dropbox has a built-in feature to account for accidentally- or maliciously-deleted files. However, you only have 120 days to restore the file from Dropbox before it is permanently deleted. Here's how to restore files that have been deleted (but not permanently deleted):
From your Dropbox account, navigate to Files on the left-hand side of the page
Click on Deleted Files
Search for the mistakenly deleted file name that you want to recover. You can also select multiple files or folders by using the checkbox
Click Restore
Note: if a file has been permanently deleted or has been in the Recycle Bin for longer than four months, you cannot restore it using this method. Files that have been stored in the Recycle Bin for longer than this length of time will be permanently deleted.
Using CloudAlly to Restore Permanently Deleted Files 
If a file undergoes a permanent deletion, you can no longer use Dropbox Business to recover it. Instead, you need CloudAlly's third-party Dropbox Business backup solution to retrieve this mistakenly- or maliciously-deleted materials.
Here's how to start backing up your Dropbox Business files using CloudAlly: 
Log into your CloudAlly account
On the Add Backups page, click on Dropbox
From there, click on the Authenticate in Dropbox button
On the Dropbox Business website where you will be directed, enter your user credentials and verify the connection
In your CloudAlly account, you will now see all of the Dropbox Business accounts under your control
Decide if you want to automatically backup new users or manually select
Choose how long you want to archive backups from your accounts
You can either choose to activate all of your company's users or pick them one by one if you don't want to back up all of them
Choose how often and at what time you want your data to be backed up
Restoring a permanently deleted Dropbox Business file 
Log into your CloudAlly account
Click on Restore & Download from the left-hand side of the screen
Choose Dropbox Business from the list of Active Backup Accounts
Select the user who wants the file restored
From there, you can choose to locate a file by date or by name
If you search by date, you can continue searching for a folder or by granular search
Once you've found the item that you want to restore, click on it; CloudAlly will automatically create a .zip file
Once the zip file is downloaded, you'll receive an email letting you know when the restored file is ready to download
You can also send the restored file to another user if necessary
Now that you're familiar with the methods for restoring permanently deleted files in Dropbox, test out CloudAlly's Dropbox Business Backup with a free trial.  Or you can learn more about how CloudAlly backs up Dropbox Business by watching our demo video.