Malware Removal (& Ransomware off course)
The information technology industry has for some time now recognized the need for Malware and Ransomware protection, in the form of tools, software, best-practices, and backup. Malware removal – in particular is recently becoming a hot topic with IT pros.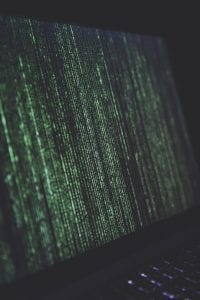 Anti-virus software firms, and anti-Ransomware detection & removal institutions have long sought to counter this threat to business continuity, in a joint effort to protect, and defend by cyber security methodology.
Surprisingly, in an out of the blue announcement the FBI releases what appears to be a free 'do-it-yourself' solution for companies attached by a vicious Ransom virus – GandCrab: "FBI Releases Master Decryption Keys for GandCrab Ransomware."
 Apparently, the FBI has shared this with multiple European agencies in an effort to combat an ultra threatening virus, which makes this a 1st in cyber anti-crime global cooperation.

The full code & story is shared here: www.bleepingcomputer.com 
What is GandCrab?
GandCrab operates using a ransomware-as-a-service (RaaS) business model, selling the right to distribute the malware to affiliates in exchange for 40% of the ransoms. GandCrab was first observed in January 2018 infecting South Korean companies, but GandCrab campaigns quickly expanded globally to include US victims in early 2018, impacting at least 8 critical infrastructure sectors. As a result, GandCrab rapidly rose to become the most prominent affiliate-based ransomware, and was estimated to hold 50% of the ransomware market share by mid-2018. Experts estimate GandCrab infected over 500,000 victims worldwide, causing losses in excess of $300 million."
Its never too late!
Alternatively, some CIOs conduct preemptive measures to recover from such disasters, by backing up on alternate data centers, such as Amazon AWS (which differ from their business solutions data centers on Azure or Google), and gain the ability to restore from any point in time, any user or their whole MS exchange data, into a new cloud solution installation.
It makes sense to backup on cloud, and for the initial 14 days its completely free to fully try out the capabilities of a backup & restore solution such as CloudAlly.com provides.