Malware Watch – Restoring from a Malware Incident
Malware Restore – IT managers are often faced with information technology incidents which alter their work environment, and affect their on-going operations, causing them to take measures which restore daily business activity.
Such incidents (where malware restore is necessary) are often ex-organisational and pose a serious concern for business continuity.
Malware activity is such an incident, but what is Malware?  The classic Wikipedia description of Malware is: " Malware is any software intentionally designed to cause damage to a computer, server, client, or computer network. Malware does the damage after it is implanted or introduced in some way into a target's computer and can take the form of executable code, scripts, active content, and other software. "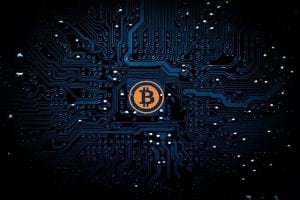 In a recent real incident a US Florida town decided to pay malicious hackers $600,000 (£475,000) to get its computers working again.  Malicious hackers managed to break into this US town's computers, and insert a Malware code, which enabled them to disable IT operations until the ransom was paid.
In this case payment was made by Bitcoin, 65 Bitcons, in return for a return to normal IT operations.  This story was recently reported by the BBC Florida town pays $600,000 virus ransom.
It might seem so but this is not an isolated event, news & media organisations such as Associated Press have reported that in 2018, 1,493 such ransomware attacks occurred, resulting in an estimated payout of $3.6m for hackers.
Cyber security firms are a proven resource for trying to stop such incidents before they happen, but more and more its become recognized that 3rd party cloud to cloud backup is an effective recourse to restore data in main business solutions such as Office 365 email exchange, G Suite, Salesforce.com, etc.  Companies which backup their cloud business solutions, are able to restore their data, and setup IT operations again (on a new IT environment), avoiding ransom payments to hackers who wish to disrupt their business and gain from such activity.
Data Protection – Malware Restore
In order to enable a point-in-time restore, its obviously necessary to start by activating a backup for the selected business solution.  Click Here to download our why backup eGuide.
If you've experienced such a Malware incidents, and want to learn more about backup, email us.