How to Prevent SharePoint Sprawl
Many companies use Microsoft SharePoint to manage documents and workflow processes, and to help organize all of the communications flying around between various offices. Enterprise clients can even use Office 365 and SharePoint to create websites and chart a course for other kinds of digital and off-line projects. But good SharePoint management goes a long way — and it's important to understand how this type of software is best used in business.
One particular problem with SharePoint is called "SharePoint sprawl." This is the idea that over time, the SharePoint architecture, the collections of files, folders and documents organized in the SharePoint system, becomes large, unwieldy and eventually, disorganized.
Here are five ways to control your SharePoint libraries and collections.
---
What this article is about:
---
Managing Permissions and Privileges
One of the most fundamental ways to cut down on SharePoint sprawl is to restrict the technical permissions to create new files and folders, or add to the architecture that's already there. This starts with having a policy for SharePoint creation, and enforcing that policy as rigidly as possible. You might end up having a few point people with advanced permissions and a responsibility to look over the structure from time to time. These auditors can help make sure that the company isn't generating too much activity that can have a negative impact on how well you organize SharePoint materials.
No Duplicates
It's also a good idea to be vigilant about duplication. Suppose a document gets created at the team level, and put into a team folder. Maybe at the same time, someone at a management level is opening a folder for a group. Where does that document go? What if it goes both places?
Keeping an eagle eye out for duplicates is part of "pruning" the SharePoint structure to prevent sprawl.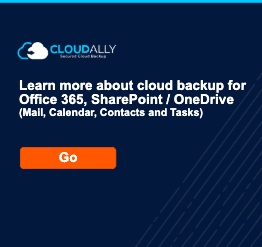 Good Governance
In general, data governance is a concern at most businesses of any significant size.
Data governance, again, revolves around planning and policy. When you start to look