Office 365 Backup and Restore – Migration Plan
Migrating to Office 365 has become common practice. Businesses large and small have been attracted to the online environment as a way to save money, increase efficiency, and improve business continuity. The issue is that too many organizations take Office 365 migration lightly and don't include such basic foundational items as: Office 365 backup and restore.
Office 365 migrations are not simple cookie-cutter processes. To do it correctly requires experience in Exchange, Office 365, archives, security, DNS, storage, firewalls, proxies, networking, backups, and more. And with so many different products in the Microsoft Office 365 Suite, comprehensively covering the entire migration process can be a challenge.
So, what makes a successful Office 365 migration to cloud? It's all about having a solid foundation and avoiding these common pitfalls.
4 Tips for Successful Office 365 Migration
1. Choose an Appropriate Migration Method
There are four different migration methods that companies can choose from, and each method has its pros and cons. For example, there's a lot of hype surrounding Exchange Server migrations to Office 365, stating that it can be completed in six easy steps. But the reality is that only the smallest organizations can get away with such a simplified migrations. The key to success is choosing the right method for your business.
Cut-over Migration: This is considered the easiest of all migration methods. Basically, it transfers all mailboxes, users, contacts, and mail groups to Office 365 in one fell swoop. The downside to this migration type is that it's limited. It works best for small business owners because cutover migrations can only handle up to 1,000 mailboxes and may take several days to complete.
Hybrid Migration: This is a much more complicated migration method and involves moving only some on-premise capabilities to Office 365 while leaving the rest to be managed on-location. The biggest difficult with this migration type is deciding what should be transferred and strategically planning for it. For example, with a hybrid migration you can decide to keep your SharePoint data in-house while moving your mailboxes online.
Staged Migration: This migration works best for those companies who can't afford any downtime and want to opt into only migrating a few resources at a time. Just like the cut-over migration, staged migration is limited to fewer than 1,000 mailboxes, but there is little disruption for users.
Third-Party Migrations: The final migration approach, and our recommendation, is to use a data migration expert. Many cloud partners have their own Office 365 tools with a dedicated team of experts to ensure the migration goes as smoothly as possible.
1. Understand Office 365 Limitations
There is no one-size-fits-all solution when it comes to Office 365 migration plans. That's because every business has different needs, and require you to perform due diligence on what Office 365 can handle before you move forward.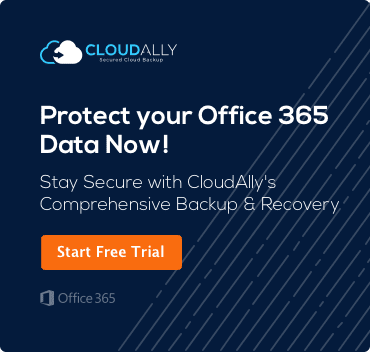 For example, Office 365 offers a variety of support plans and they were not all created equal. If you're going hybrid, it's essential that you have a support plan in place that supports Azure Active Directory Synchronization. The solution:
Another limitation is the inability to keep legacy archive solutions on-premise. The reality is that when you move your mailboxes to the cloud, you break the stubs and so users are unable to access archived email. The solution is to use your own third-party Office 365 backup and restore archive solution to handle the export, rehydration, and upload process. That's where CloudAlly comes in handy. With the click of a button, we make it easy to create a zip download containing Outlook compatible PST format.
And if you choose the hybrid migration method, you need to understand the differences between the Exchange environments. If you have an Exchange 2007/2010 environment set up, then you'll need at least one Exchange 2013 Client Access and Mailbox server ready to run the Hybrid Configuration wizard. And if your business doesn't have Exchange 2013, you'll have to update before going hybrid.
Finally, Office 365