[av_textblock size=" font_color=" color=" av-medium-font-size=" av-small-font-size=" av-mini-font-size=" av_uid='av-jypw7yu0′ admin_preview_bg="]
Part I – Deficiencies with existing default solutions
Office 365 Cloud Backup
Microsoft Office 365 provides businesses with a simple to use interface where employees can collaborate on files from anywhere at any time. Backing up these files without the addition of CloudAlly's Online Backup tools, however, is severely restricted. Users are forced to use the built-in tools of the recycle bin or the Exchange Online Archiving tool.
While these Office 365 data backup options have their uses, they are limited in their disaster recovery abilities. So, what about your Office 365 cloud backup?
---
What this article is about:
---
Did you know? Recycle Bins Are Not Recovery Options
A lot of people throw items in the recycle bin and then allow it to sit there until they are certain the data is no longer needed. By not hard deleting the file, they feel confident restoration is possible should an issue arise.
However, the recycle bin is not designed to be a holding place for Office 365 backups. The design is simply a place to put rubbish.
Recycle bins are only good for short-term recovery which can be restored by the user. Unlike other programs, there is no file level or mailbox level restoration option. Each document must be hard restored by locating it in the bin, selecting it, and choosing "restore". The files are irretrievable once the user purges files from the recycle bin.
Recycle bins should not be used to backup the mailbox for Office 365. Information from deactivated mailboxes remains for 30 days. After that time, the system permanently deletes all messages.
Unlike other Office 365 backup solutions, there is no charge to have a recycle bin. Every Office 365 account includes a recycle bin. However, it is not designed to be a long-term option to protect data from loss or corruption.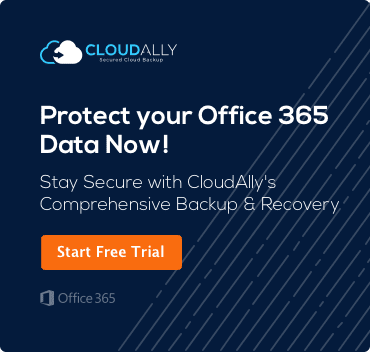 Exchange Online Archiving Offers Slightly More Protection
When comparing to the general recycle bin, the Exchange Online Archiving (EOA) feature does offer greater protection. Microsoft Office 365 data backup located in the EOA is on their redundant servers offering some protection against loss and corruption. Users with an E2 or E3 plan have the EOA included in their service plans. All other accounts must pay an additional $3 per month per user.
Recoverable items folders are limited to 100 GB. However, once you reach the storage limit, you may not be able to recover permanently deleted items, empty the deleted items folder or use the versioning process.
What You Should Know About Holds
Holds must be activated by the administrator for each employee, as they are not there by default. An administrator must remove a hold before deletion of any affected mailbox.
The best EOA security is an in-place hold. The hold is a legal protection for data needed for discovery as it preserves information.
In-place holds are indefinite and remain in place until canceled. However, there are no true recovery options for an in-place litigation h