[av_textblock size=" font_color=" color=" av-medium-font-size=" av-small-font-size=" av-mini-font-size=" av_uid='av-jypmbyvw' admin_preview_bg="]
Office 365 Online Backup and Restore
Disaster can strike at any moment, and it's impossible to plan for every eventuality. When Hurricane Katrina hit New Orleans, no one was prepared for the devastation. Flooding destroyed countless businesses while others went weeks without power and still others were reduced to rubble. In fact, many companies were down for weeks or, even, months. And downtime is devastating. They need Office 365 Online Backup and Restore.
But it's not just natural disasters that you have to be worried about. Accidental and malicious data loss happens regularly. In fact, according to Richmond House Group, 20% of small to medium businesses will suffer a major disaster causing loss of critical data every five years. Whether natural or otherwise, data loss hurts your bottom line and can, potentially, cause a catastrophic end of all business events.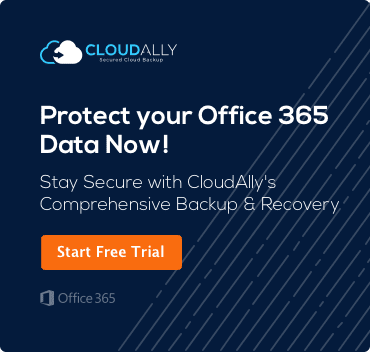 For example, in July of 2016, Southwest Airlines experienced a system outage that lasted for more than 12 hours and resulted in canceling more than 1,850 flights, delaying hundreds more, and worse.
Southwest had no warning before their network router shorted and that's why it's vital to have a plan of action in place far in advance.
---
What this article is about:
---
Protecting Your Data From Disasters
Your company needs to be ready to not only deal with the after-effects of any disaster-level event but to make it through successfully, and that's where a cloud-to-cloud backup plan and cloud backup software comes into play.
Don't be like 32% of companies that lost data from the cloud (Aberdeen Group). Instead, follow our top eight disaster recovery and data backup best practices that we recommend for ev