Microsoft Office 365: Threat Intelligence and Data Governance Tools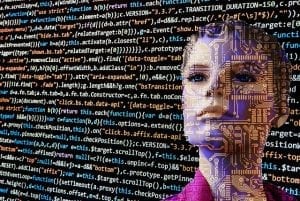 There is a lot that's new about Microsoft's Office 365 cloud version of its traditional desktop software. Some of the biggest new benefits have to do with two major pillars of an enterprise strategy: first, identifying and mitigating threats in a network, and second, establishing policies and procedures for data governance. Threat Intelligence and Data Governance Tools, are significant to our work process in Microsoft Office 365.
Why do companies need good data governance and threat intelligence systems in place?
Lots of experts are looking at studies by Ponemon, one of which estimates the average cost of a data breach at around $4 million — there is also this article from writer Michael Panciroli in April that sites some troubling statistics, for example, an assertion that 45% of surveyed companies don't have good enough data governance to protect them from serious legal and security risks.
That kind of gap is what these new cloud features of Office 365 are meant to address — to help client companies to get more effective cybersecurity in place, perform better advanced data governance, and know more about their business data assets.
Major Benefits of Microsoft Office 365 Threat Intelligence
There is a ton of functionality built into Microsoft Office 365 Threat Intelligence that's related to foiling hackers, conquering malware, and generally keeping a network safe and clean.
One essential element is the Microsoft Intelligent Security Graph — this new feature of Microsoft's cloud security platform does two major things. One is that it's a comprehensive data aggregation center that takes in diverse input from hundreds of different sources, along with many of the 350 billion authentications that Microsoft manages each month. The other is that it utilizes machine learning components to increase its threat mitigation power even more. (See more detail on the strengths of Microsoft's Intelligent Security Graph from Microsoft Vice President of Enterprise Client & Mobility Brad Anderson in this testimonial video.)
In other words, part of the strength of Microsoft Office 365 Threat Intelligence tools is the amount of raw data available to a machine learning system that can work with it and make it into actionable results — for instance, offering real-time tools and alerts, isolating and dealing with content that looks suspicious, and integrating with other security information and event management tools.
Aside from the Intelligent Security Graph, the Office 365 platform also now offers a new Advanced Threat Protection (ATP) reporting interface with all sorts of dashboard views related to network activity. The ability to extend this to desktop clients, and to infiltrate areas of an enterprise network, is very useful to business leaders who need to keep an eagle eye out for disturbing warning signs of inappropriate activity. Maybe it's a logon from a suspicious location, or activity by an employee that hasn't been on staff for years. Another major red flag is a significant volume of file deletions, which is another real-time indicator that Microsoft Office 365 Threat Intelligence can analyze.
Relating Microsoft Office 365 Threat Intelligence to Advanced Data Governance
Businesses know that data governance is critically important. Many of them also understand how having access to raw data and tools to filter and refine that data adds to the threat intelligence that they benefit from in-house. But not every business understands how new Microsoft Office 365 tools can enhance data governance in concrete ways. For instance, cloud policy recommendations will help to define data that should be kept and stored in an archive, or data that can safely be discarded. That's just one aspect of having a security and compliance portal that helps businesses to build and classify their data.
Along with having good data governance and threat intelligence software capabilities, CloudAlly's Office 365 backup and recovery