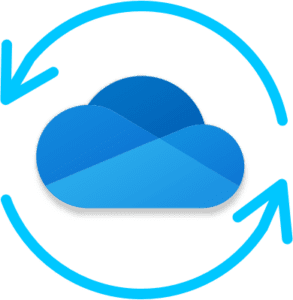 OneDrive and Google Drive are the cloud storage services part of the immensely popular and newly renamed Microsoft 365 and Google Workspace formerly G Suite. Picking the one that fits your organization the best requires careful examination of the essential requirements of cloud storage. Below is a concise table where we examine OneDrive Vs Google Drive, so you can pick the cloud storage that fits your organization best. Read our other cloud storage comparisons: Google Drive Vs OneDrive Vs Dropbox Vs Box and Dropbox Vs Box
OneDrive Vs Google Drive
Let' 's examine how OneDrive and Google Drive compare in terms of six parameters:
OneDrive Vs Google Drive Comparison Table
We've laid out all the points of comparison so you can make an informed, data-based choice.
Parameter
OneDrive
Google Drive
Pricing Structure

User/Month
The editions offered include:
- $5 OneDrive for Business Plan 1: 1TB storage. No Microsoft 365 apps included.
- $10 OneDrive for Business Plan 2: Unlimited storage. No Microsoft 365 apps included.
- $5/$6 Microsoft 365 Business Basic: 1TB storage. Includes mobile and web versions of Word, Excel, PowerPoint, and Teams. Desktop versions not included.
- $15 Microsoft 365 Business Standard: 1TB storage. Only plan that includes Teams, Planner, and Yammer – essential for remote teams. Includes all versions of Microsoft 365 apps – web, mobile, and desktop.
Google Workspace pricing options available are:
- $6 Business Starter edition with 30GB storage
- $12 Business Standard edition with 2TB storage
- $18 Business Plus edition with 5TB storage
- Customized Pricing for the Enterprise Edition with Unlimited Storage
File Sharing Features

Essential to collaborate across distributed teams
- Apart from view, comment, and edit sharing, you can password-protect your files and set expiration dates to provide temporary access.
- Upload and share files up to 100GB in size with no need of signing in to a Microsoft account.
- Ability to see all files you've shared.
- Share Google Drive files with anyone on the web, anyone with a link, and to specific people (requires a Gmail account sign-in).
- View, comment, and edit sharing permissions. No support to password-protect or set expiration dates for links.
- File size limit is 1 TB, but it depends upon the file type.
Depth of Ecosystem

Availability of integrated apps
- The full Microsoft 365 suite in desktop, web, and mobile versions is only available in the  Business Standard Plan. The plan also includes OneDrive, Exchange, SharePoint, Teams, apart from Outlook, Word, Excel, One Note, Access, and Publisher.
- OneDrive for Business Plans 1 and 2 do not include any other app from the Microsoft 365 suite.
- Microsoft 365 Business Basic Plan includes only web and mobile versions of Word, Excel, and PowerPoint. This is apart from OneDrive, Exchange, Microsoft SharePoint, and Microsoft Teams.
The Google ecosystem is vast with applications for your business and collaboration needs.

More importantly, every Google Workspace edition includes apps such as Gmail, Calendar, Meet, Chat, Docs, Sheets, Slides, Forms, Keep, Currents, and Sites.
Ease of Third-Party Integration

For seamless integration with devices and apps
- OneDrive for Business does not support third-party app integrations. Business accounts cannot be synced with non-Microsoft apps.
- Accessing Google Drive can be cumbersome and involves connecting Google Drive to the OneDrive account.
- Vibrant third-party app and services ecosystem from media players, photo/video editors, and accounting software.
- Similar treatment to access Microsoft files, "upload" the files to Google Drive and then download them as PDFs or as Microsoft files.
Synchronization capabilities

Ability to easily interface and synchronize with local storage
- Desktop clients and mobile apps for Mac, Windows, iOS, and Android.
- Accessing offline files requires the OneDrive desktop app.
- OneDrive offers some advanced sync features such as block-sync for files and a personal vault for sensitive documents. OneDrive's Vault provides stronger authentication and security measures.
- Sync your files on apps on any platform including Mac, PC, iOS, and Android.
- Accessing offline files requires the Backup and Sync desktop app and the files/folders have to be tagged as such.
- Google Drive does not use block-sync. Block-sync enables faster syncing by splitting each file into smaller pieces, and only syncing delta changes.
File Recovery

SaaS data loss affects one in three companies. What are your options to recover deleted data?
- A 30-day history of files with Recycle Bin cleared when the storage limit is reached.
- Archival methods such as e-Discovery and Litigation Hold do not offer easy and unlimited point-in-time recovery. Moreover, they are not part of all plans.
- No built-in app for point-in-time data backup and recovery
- A 30-day history of files with Trash cleared every 30 days.
- Google Vault and Takeout are archival in nature. File recovery is tedious, time-bound, and error-prone. Vault is not a part of all Google Drive plans.
- No application tailored for unlimited point-in-time data backup and recovery
You Pick the Cloud Storage – OneDrive or Google Drive. We Protect It.
No matter which cloud storage you zone in on,  SaaS data loss occurs frequently; affecting one in three organizations. Both Microsoft and Google caution that they cannot recover data from any point-in-time.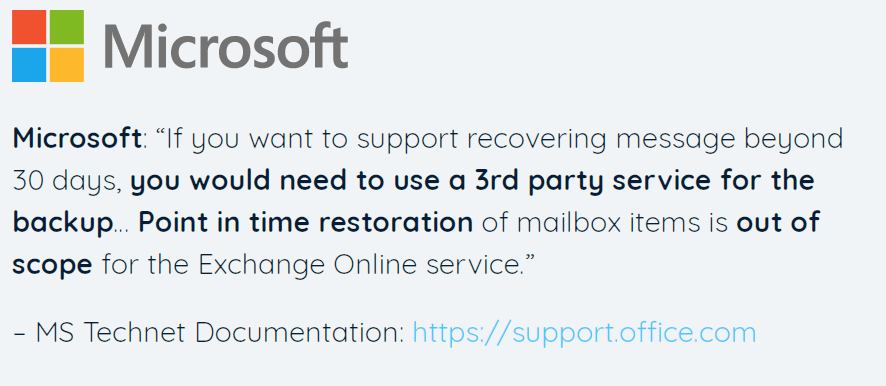 Your business-critical data on OneDrive or Google Drive is vulnerable to data loss due to mistaken deletions, malware, phishing scams, sync errors, ransomware, and/or malicious intent. Read our free ebook on Why Enterprises Need SaaS Backup.
Secure your cloud storage with a disaster recovery plan and a reliable third-party backup solution. CloudAlly is the only secure backup and recovery solution that provides end-to-end backup of all data from all SaaS platforms –  Microsoft 365, Google Workspace, Dropbox, Box, and Salesforce. Seamlessly and easily recover OneDrive or Google Drive data with a few clicks from any point-in-time, any level of granularity, and to any user.