Leading Cloud Storage Options and Online Backup Services for Business in 2019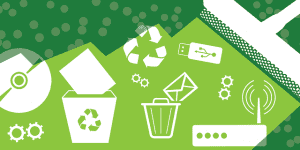 Businesses are increasingly relying on online backup services to protect their data (online backup services for business is crucial for DR). That's because most companies already store much of their data in the cloud or use cloud-based software such as Google Drive or Office 365 to run their business. So cloud storage options make sense.
---
What this article is about:
---
Cloud storage especially makes sense when you consider that global devices generate 2.5 quintillion bytes of data every day. That's a lot of vital information that your company can't afford to lose due to hard drive failures (140,000 a week), cyber attacks (31% of businesses have experienced a cyber attack), or poorly planned disaster recovery (68% of SMBs have no plan in place).
So, the need for some type of data backup in the cloud compared to in-house, on-premise local storage is ideal. The problem is figuring out which cloud backup companies offer the type of online storage options your business needs. There are a multitude of providers out there, and you have to wisely choose the option with the best ROI.
To help your business out, this article will take an in-depth look at what the leading cloud storage options for business offer and what your business needs to consider carefully before making the jump.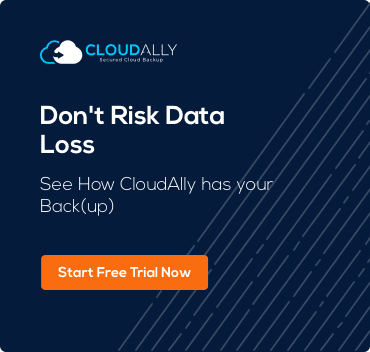 Why You Need Online Backup Services for Business
First, let's talk about why you need online backup services. While you might think that your tools, applications, and software are protected thanks to the backup and recovery built into most SaaS products, the reality is different.
Default cloud storage options are typically limited and not designed to fully protect your business. These online backup services exist to help you out in a tight spot when data is accidentally dropped in the recycle bin or your system shuts down unexpectedly, but they are definitely not a replacement for complete online backup services for business.
Let's take a deeper look at what these FREE or low-cost cloud backup companies offer.
Leading FREE or Low-Cost: Cloud Storage Options for Business
When considering your cloud storage options, the first place you'll probably start is with the default online backup services associated with your favorite SaaS applications.
Office 365 Exchange Backup and Recovery Software
Easy to Use

Integrated into Microsoft 365

Only 100GB default storage

30-day recovery limit
Office 365 comes with basic data protection and security measures for everyday use. This means that you can recover items for up to 30 days when using the recycle bin, and it works neatly with Windows users and quite a few mobile apps.
However, Office 365 Exchange is limited when it comes to cloud storage options. If data is purged, the data is unrecoverable. It also does not include point-in-time restore nor does it consider data corruption caused by 3rd party applications, unexpected malicious activity, or human error its problem.
There's also a problem when it comes to outages. Recently, Office 365 went down for four hours and that's not the only time the company has gone offline. They've had major outages five times in the last 12 months.
Price: 100GB free. Learn more about the default Office 365 Exchange backup here.
SharePoint Cloud Backup
Simplified data backup and recovery

No automated daily backups or point-in-time snapshots
SharePoint offers simple cloud storage for business through the central administration website. Data loss in the case of unintentional deletion or versioning, moving data between installations or hardware or software upgrade, and unexpected failure are all supported.
However, SharePoint cloud storage for business does not offer automatic daily backups, point-in-time snapshots, or data recovery due to corruption or other errors.
Price: 1TB per user for $5.00/month. Unlimited for $10.00 per user/month. Learn more about SharePoint backup in the cloud here.
G Suite Business Backup Solutions
15GB free storage

Integrates seamlessly with Android devices

Web interface is lacking and not easy to use

Limited data loss protection
G-Suite drive backup is a natural choice for Android users and those who use the online application. It comes with a generous 15GB of free storage including the ability to save high definition photos on the companion app Google Photos. G-Suite also has safeguards in place to protect your account from data loss through Google's Data Loss Prevention feature. This is valuable for keeping your files from being lost, and protects you from hackers and hardware malfunction.
You can use Google Vault to restore lost data as an export/import function, or you can use Google's built-in restore feature, which allows you to restore everything or nothing at all—you can't just choose one file. However, G Suite's online backup services does not protect you from irreversible data loss due to human error, missteps in syncing, or deliberate deletion of files, in fact the most needed feature is a point-in-time restore which can only be provided by a 3rd party backup vendor such as CloudAlly.com.
Price: 15GB free. 100GB for $1.99/month. 200GB for $2.99/month. 2TB for $9.99/month. 10TB for $99.99/month. Learn more about G-Suite cloud storage for business here.
Salesforce Backup
Limited default data protection

Expensive and time-consuming manual data recovery

Data deleted after 90 days
Salesforce contains some of the most valuable data and information belonging to your company but it comes with a very limited default backup in the cloud. Unfortunately, to use this data backup, the system administrator must perform a time-consuming, on-site manual backup on a weekly basis. There is no such thing as automatic or on-demand cloud storage for business within Salesforce, or point-in-time restore with an unlimited retention period.
And if the worst should happen and you need to recover lost data that you didn't manually backup, it costs $10,000 and takes six to eight weeks to get your data back. It's all or nothing. Worse yet, Salesforce only saves files for 90 days before they're gone forever.
Price: Manual backup included free but data recovery fee of $10,000. Learn more about Salesforce's data online backup services here.
Dropbox Recovery and Backup
Supported by multiple platforms

Includes many unique features

Easy-to-use

Limited to 2GB of space initially
Dropbox is one of the most popular free cloud storage options around. Its web interface is easy to use and streamlined. Unfortunately, it also comes with one of the least generous free packages available—just 2GB for new users.
With Dropbox, you can recover deleted files instantly and restore previous versions of your work. The application works like a time machine that keeps snapshots of every change in your Dropbox folder, making it easy to recover and restore data and/or return to a previous version of a file. It's also a highly collaborative tool that works well with Windows, Mac, and Linux plus a variety of mobile apps on Android, iOS, and Kindle.
Unfortunately, Dropbox's backup in the cloud doesn't protect from accidental or malicious file destruction. Once data has been purged, there's no getting it back. No point-in-time restore ability, no unlimited retention period, no restore support.
Price: 2GB free. 1TB for $8.25/month. 2TB for $16.58/month. Learn more about Dropbox's cloud storage for business here.
Box Cloud Backup
Supported by a wide range of apps

Business plans include advanced security features

Free accounts limited to 250MB upload

No backup once trash is emptied
Box.com is one of those cloud backup companies that has been around for a while. It's supported by a number of apps including Google Docs and Office 365 and it's also integrated with G-Suite, which means all of your docs, sheets, and slides can be automatically saved and managed with Box. In addition Box Sync client is available for Mac, Windows, and Android.
While you can securely backup your files with Box in case your device malfunctions or you accidentally delete an important file, the Box.com solution does not protect from accidental or malicious destruction of files. If the trash is emptied, it's gone for good. Plus, you only get 10GB of storage for free, otherwise you have to sign up for a business plan.
Price: 10GB free or 100GB for around $10/month. Learn more about Box here.
The Best Cloud to Cloud Backup Companies
So, what are the best cloud storage options for business in 2019? It comes down to understanding your highly complex business needs when it comes to data backup and recovery. Instead of using one of the tools we outlined above, which limits your online backup services to a single SaaS application, you need a solution that covers all of your bases at once.
CloudAlly Cloud Storage for Business
Strong security

Central SaaS data management

End-to-end encryption

Several packages available

Excellent integration

Easy to use interface

Point-in-time recovery

Automated backups for all users

User-specified archive locations in the US, Canada, EU, and AU

Unlimited archive retention
CloudAlly is a cloud-to-cloud data backup and recovery solution that keeps all of your data in one strategic location instead of using the default cloud storage options for G Suite, Office 365 Exchange, SharePoint, Dropbox, Box.com, and Salesforce. It handles all of your cloud storage for business purposes and provides centralized unlimited storage, automated daily backups, and flexible archive locations for the ultimate in data retention.
With CloudAlly you get:
Internationally recognized accreditation for information security management including industry-standard OAuth, Amazon S3 Storage with AES-256-bit encryption, ISO 27001 compliance, and HIPAA compliance.

Point-in-time recovery options that allow you to restore your entire system or single file back to its original location and format.

Cloud-to-cloud backup and recovery for multiple SaaS applications (Office 365 Exchange, Dropbox, Box.com, Salesforce, etc.) in one central location.

Automated daily backups and snapshot storage that is archived forever.

One platform to manage all of your daily backup activity including reviewing new and current users, exporting data, and restoring files.

Non-destructive restore options for quick and convenient access to all of your data.
When you use CloudAlly you never have to worry about lost or corrupt data. With automatic daily backup, point-in-time recovery, quick search features, non-destructive restores, and export potential, it's one of the best cloud storage options for business in 2019.
Price: Free 15-day trial version. Unlimited archive retention $30 per year/per user. Learn more about CloudAlly's online backup services for business here.