Salesforce witnessed a huge growth in adoption driven by the COVID lockdowns and the shift to a remote workforce. Its revenue in 2021 grew by a whopping 24% to $21.3 billion. With the en masse shift of business-critical data to Salesforce, it has become all the more important to have a safety net around it to protect it from data loss. Especially as Salesforce retired its Data Recovery service last July. Here we detail ways to restore deleted objects in Salesforce using native and third-party options.
Talk with our
Backup Expert
5 Ways to Restore Deleted Objects in Salesforce
#1 Restore Deleted Objects Using Salesforce's Deleted Objects Bin
A deleted object is held in the Deleted Objects list for 15 days. Go to Setup > Build > Create > Objects and click on the "Deleted Objects" link.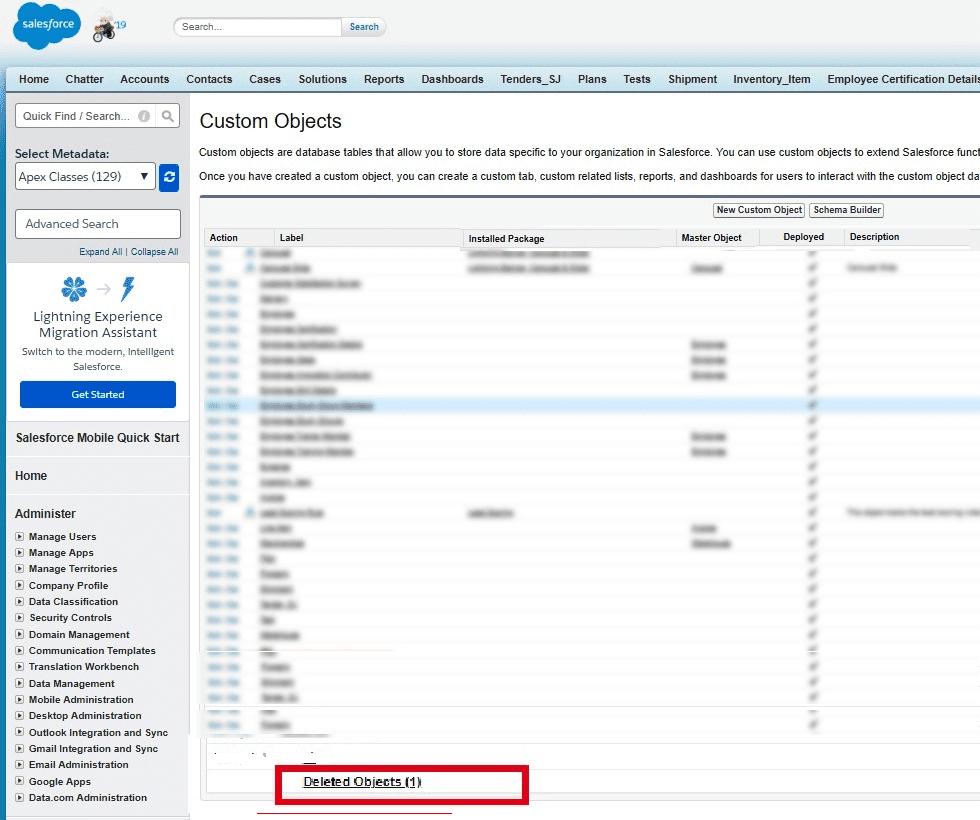 However, note that "undeletion" is not the same as true recovery, as some of the object properties might be lost or changed. After the 15-day period, the object and its data are permanently deleted.
#2 Restore Deleted Objects Using Salesforce Data Loader
Data Loader is a native Salesforce API client using which you can retrieve objects. 

Cons: 
You can recover only one object at a time. It only comes in handy if you want to restore a couple of deleted records. 

Data Loader offers no scheduling option. 
#3 Restore Deleted Objects With the Salesforce Data Export Wizard
Salesforce's browser-based Data Export Wizard pulls all Salesforce records at once. 
Go to the Setup of your organization and search for "Data Export". Use "Export Now" or "Schedule Export"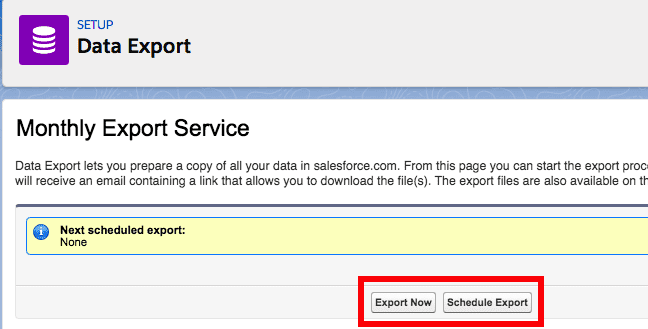 Proceed to choose the type of information you want to export.
Cons:
Derived fields are excluded. 

Every single Salesforce object results in a separate .CSV-file. 

A scheduled export is only available on a weekly or monthly basis. Thus data held is in no way real-time or even close to it.

Exports will be delayed and queued up if there are network issues.

Export can even fail if the responsible user has been deactivated. 

After the export job has run successfully, you have to take the zip-files within 48 hours. Large exports will result in multiple zip-archives.
#4 Restore Deleted Objects With Salesforce Reports
Another option is manually exporting Salesforce reports. Create a new report, select the object, and then "All [objects]" and "All Time":

Cons:
As with the above native methods, you have to store/save your data and maintain your storage yourself.

As soon as you've finished exporting reports, you have to start importing the records.
#5 Restore Deleted Objects With Third-party Backup
Only third-party SaaS backup can give you complete recoverability from Salesforce data loss.
Watch how easy it is to restore deleted objects with backup below.
CloudAlly pioneered Salesforce backup and recovery a decade ago. Our solution is proven, robust, and top-rated. What's more, it requires zero installation, zero maintenance, and zero cost of storage. Using snapshot recovery and granular recovery you can easily recover lost data from any point-in-time. It also includes features such as Salesforce compare and Sandbox seeding for easy metadata comparison and testing. CloudAlly backup has stringent security credentials – we store your data on Amazon S3 storage using advanced AES-256 bit encryption, we support OAuth and MFA/2FA, and are ISO 27001, HIPAA, and GDPR compliant.