SaaS Backup
An increasing number of organizations are moving to SaaS platforms like Office 365, G Suite (Google Apps) and Salesforce. It is a misconception however to assume that your data on the cloud is secure. Understand the risks of data loss on the cloud and use SaaS backup solutions to protect it.
This article contains:
SaaS data loss is a reality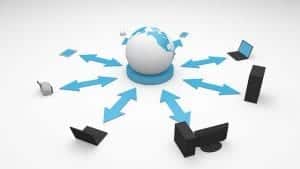 You've moved your data to a SaaS platform, and are hugely benefiting from its flexibility, scalability, and fantastic collaboration mechanisms. However, did you know that while SaaS solutions like Office 365, G Suite (Google Apps), Box, and Salesforce, have best-in-class security precautions, they cannot protect your data from data breaches or data loss at your end or from platform outages? This is why it is no surprise that SaaS industry news is replete with increasingly frequent occurrences of outages and security breaches.
At the root of it is a mistaken (but gradually changing) perception within the IT workforce that using cloud / SaaS solutions means that there is no need for data in the cloud to be backed up.
Main reasons for SaaS data loss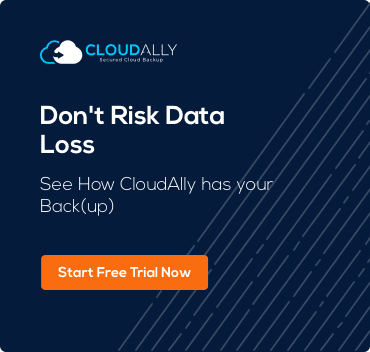 According to Ponemon Institute's Cost of a Data Breach 2019 report, the global average cost of a data breach is $3.92 million. Your data on the cloud is vulnerable to loss and breaches due to these reasons:
Human error: An account mistakenly deleted, a critical email erased or an org-wide shared document overwritten? Nightmarish scenarios that cannot be fixed without a backup and recovery solution.
Malicious intent: Your SaaS data is also prone to intentional overwrites, and deletes by bad actors like disgruntled or malicious employees.
Synchronization errors: Syncing or updating multiple SaaS applications, which is a common software scenario in organizations, is not always seamless and can cause loss of SaaS data.
Hackers, Malware, Ransomware, Cryptomining, Phishing: There is an ever-growing list of malware types and scams. Social engineering which target employees with phishing and whaling attacks are proving to be incredibly successful as per Verizon's data breach report. The damages due to such data breaches are devastating not only in terms of financial loss, but also damage the business' reputation and cause loss of customers.
Why is SaaS backup critical?
Your SaaS platforms cannot protect you from all these causes of SaaS data loss. In fact, CSP providers like Microsoft 365, G Suite (Google Apps), Salesforce, Box, and Dropbox themselves recommend third-party backup for recovery from SaaS data loss. Additionally, many regulatory laws such as GDPR, HIPAA, SOX, etc. mandate that protecting SaaS data is a "shared responsibility", and an organization needs to have accurate recovery capabilities in the event of data loss. Top analysts like Gartner and Forrester too advise backup. Download this ebook for a detailed overview of why backup is essential.
How do you secure your SaaS data?
Ironically, the cloud itself is the answer to protect your SaaS data. Cloud-to-cloud backup harnesses the many advantages of the cloud to provide reliable backup and quick recovery.
CloudAlly provides SaaS backup solutions for the entire range of SaaS platforms – Office365, G Suite, Salesforce, Sharepoint and OneDrive, Dropbox, Box and more. We were also ranked #1 under best business tool category by Newsweek by over 10,000 IT Pros. We offer a full-featured