By Adi Hirsh Schwartz – Customer Support Director
---
MSP Business Plan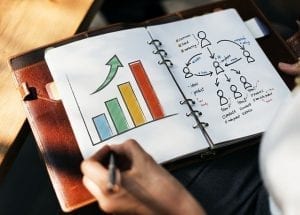 The Managed Service Providers (MSP) market is expected to grow from $155.91 billion in 2017 to $296.38 by 2023, at a growth rate (CAGR) of 11.32%. The Reseller Market exhibited Similar growth.
This potential for high returns is resulting in an uptick in entrants and an increasingly competitive business landscape. How can you differentiate your products or suite? With simply exceptional customer service, and build up your: MSP business plan.
Read on for pointers. This article is about:
Standing out in the MSP business plan Market
MSPs offer multiple advantages such as low operating and capital expenditure, quality of service and best-in-class expertise. Thus, it's no surprise that organizations are turning to MSPs in droves to facilitate and sustain digital transformation.
MSPs enable companies to focus on nurturing their own core business and gives them peace of mind that their SaaS stack is being taken care of both proactively and reactively.
However, the potential for high returns and rapid growth has resulted in increased competition and reseller/partner programs. MSPs have to differentiate themselves to survive and thrive.
Offering a comprehensive suite of premier solutions helps greatly in building long-term sustainable customer relationships. Another oft-neglected differentiator is offering exceptional Customer Service.
How Customer Service can be a Differentiator?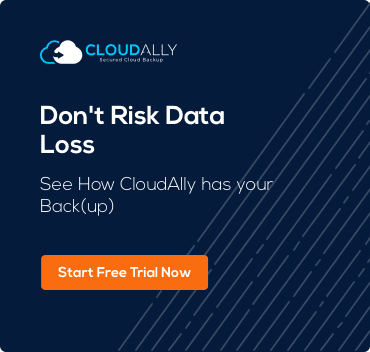 Studies show that it costs five times more to attract a new customer than to keep an existing one. This cost will probably go up when applied to the competitive MSP/Partner market, where losing even a few major customers can be crippling to the business.
Here are aspects of Customer Service that can help both with customer engagement and retention:
Understanding the Customer
MSPs and Partner resellers offer a range of products to a variety of clients. It is essential to understand what the customer expects from each of them, to avoid potential disappointments and unmet requirements.
However, to be able to market the product effectively, it is equally, if not more important to understand the customer's requirements, pain points, and MSP business plan challenges. To benefit from a valuable personal insight that can be used to inform product marketing and the development of your suite and individual products, create an engaging customer service both in the pre-order and in the post-sale.
Keeping Communication Lines Open and Active
Exceptional customer service requires an effective communication framework that is multi-channel, intuitive and responsive. Keep the communication lines active – provide product updates, metrics of the ROI you bring, and regular reports of your KPIs.
Encourage two-way communication with regular surveys, social media engagement, and feedback mechanisms.
Fast Issue Redressal to Combat Customer Loss 
To increase customer retention, their complaints and queries must be addressed rapidly before they become festering roadblocks. For that, there needs to be easy support options for the customers to share their grievances and ask their questions.
As per ZenDesk customers overwhelmingly prefer multi-channel support options. These queries must then be followed through with actionable resolutions with a short response time.
How CloudAlly Can Help?
We are driven by delighting our customers and partners at CloudAlly. And this is not mere lip-service.  It starts with the development ethos of our SaaS backup solutions for Office 365, G Suite, Salesforce. We prioritize UI/UX with OOTB products that require minimal adoption effort.
Lets start the discussion…
We cultivate our customer engagement pre-sales and post-sales with 24x7x365 customer support where you can expect a practical solution to your query within 30 mins from a real person.
We also understand the customer's need for multi-channel support options via call, email, chat, or a ticket through our dedicated customer portal. A proven product differentiation is the Customer support that is highly responsive, dedicated and spans the full sales lifecycle.
Explore our accelerated Partners Program that offers exclusive partner discounts, commissions and added revenue. MSP business plan – Complete your MSP suite with a comprehensive SaaS backup solution with customer support that makes a difference that will matter to you and to your customers.