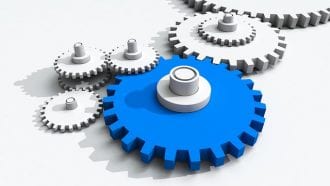 Many businesses are choosing G Suite to handle their immediate software needs. Docs, sheets, and slides act in place of Microsoft's Office products while their email system is accessible from anywhere. There are several applications and add-on that work seamlessly with G Suite products, including Cloudally's G Suite backup tool. So view below our selection of 5 free tools for G Suite, and our Box Cloud backup solution.
---
What this article is about:
---
5 Free Tools For G Suite (Google Apps), Which Can Help You Enhance Your Productivity:
Weekdone Weekly Reporting
All managers plan on meeting with their workers. However, sometimes the best-laid plans do not come to fruition. When the team misses regular meetings, managers are lost as to what projects their employees are working on, and employees do not have the opportunity to ask questions or raise concerns.
Weekdone – Weekly Reporting application allows employees to fill in progress reports, plans, and problems. Managers receive an email report. The app helps managers and employees communicate and keep the managers apprised of project status.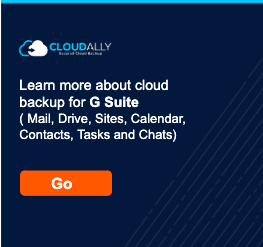 Save Email
Gmail already allows users to save attachments to their Google Drive accounts. Save Email is a Google Sheets add-on tool that stores email content directly to Google Drive. The attachments download as a searchable PDF file.
In addition to storing information as a PDF file, Save Email works as a makeshift cloud backup solution for:
Important Emails
Microsoft documents
Travel receipts
Video files
Large image files
To use, from Google Sheets select the Add-ons Tab. Select Save emails and attachments, then create a new rule. Users can set the parameters to ensure all messages or attachments move safely to their Google Drive.
Zipbooks
Not all small businesses can afford state of the art accounting software to help them ensure that they are on the right page financially. The Zipbooks application allows users to increase their project management efficiency. It helps with budget allocation for clients, freelancers, and agencies and sends this information to finance departments.
Zipbooks also allows users to track time for project management. Additionally, business owners can use the auto-billing and online invoicing features to ensure receipt of payments.
Hubspot CRM
Customer Relationship Manager is a tool many businesses use to store information about current, past, and potential clients. CRM platforms can be costly to use, especially for small business owners who are just starting out.
Hubspot CRM is a free app version that connects to G Suite accounts and allows owners to keep track of contacts in a single location. This tool also allows users to add, nurture and track customers. Hubspot CRM has additional features such as:
Email Templates
Deal dashboard
Call recording
Users with a Hubspot Marketing account can integrate the CRM tool into their existing marketing platform.
Lucid Press
One program G Suite does not offer is a Publisher type program for those who want to create brochures or newsletters. Docs can only handle so much. Those using Docs to create their mailable pieces need to be both design and Docs experts to make it work.
Lucid Press is a design tool like Microsoft Publisher and Adobe InDesign. It allows users to create stunning brochures, newsletters, and even magazines. Its intuitive layout gives creators the ability to build their file without having to be a design expert.
Choosing G Suite to handle the necessary software and email needs gives employees the freedom to work from anywhere and still connect to the office. Adding these handy free applications offers small businesses the edge needed to compete with larger companies with Cloud Backup Solutions.