Restoring Deleted Files from Microsoft Office OneDrive for Business?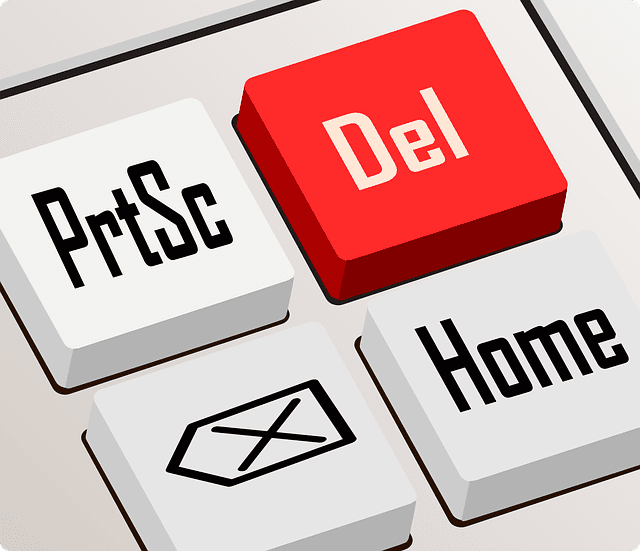 If your end-users mistakenly delete necessary files in their OneDrive for Business accounts, it's up to you to help them restore this missing data. OneDrive for Business stores deleted files in the first-stage and/or second-stage Recycle Bin for a total of 93 days.
How to Recover Permanently Deleted Files from OneDrive for Business?
If your users don't realize that a file was missing for longer than longer than that period, though, you'll have to have a third-party solution, like CloudAlly OneDrive for Business Backup & Restore, in place restore to recover the files.  Learn more about:OneDrive Backup.
Contents: 
Permanently Deleting Files in OneDrive for Business

The 93-Day Window for Restoring Deleted Files in OneDrive for Business

Restoring Deleted Files in OneDrive for Business

Using CloudAlly to Restore Permanently-Deleted OneDrive Files
Permanently Deleting Files in OneDrive for Business
Backing up OneDrive for Business is particularly important. Though the program has this two-tiered Recycle Bin system to protect against malicious activity and server crashes, some users can be confused about how OneDrive for Business operates. Specifically, they may believe that if they delete a file from the mobile app, web browser, or desktop File Explorer that it will remain in other locations.
Talk with our Backup Expert
However, this is not the case, of course. If a user deletes the file from any of these access platforms, it will be deleted entirely from OneDrive for Business.
OneDrive for Business users have control of their first-stage Recycle Bin, but only you as the administrator can access and restore files from the second-stage Bin. 
When a user deletes a file, it is stored in their first-stage Recycle Bin. If a user then empties that Recycle Bin, or chooses to delete a single file from that first bin, that file is then moved to the second-stage Recycle Bin where it is stored for the remaining retention period. Only a SharePoint admin can restore these second-stage files for a user.
The 93-Day Window for Restoring Deleted Files in OneDrive for Business
Deleted files are only stored in either the first- or second-stage Recycle Bins for 93 days. After this period, OneDrive permanently deletes the content. At this point, these files are unrecoverable unless you have already backed up your user sites using a third-party platform.
This 93-day rule isn't absolutely true, either. There are some exceptions to OneDrive for Business' 93-day file retention period. For example, you as the site collection Recycle Bin administrator can scrap the items before that time.
Further, if the site collection Recycle Bin grows larger than its quota, it will start purging files before the 93-day retention period is up. Don't forget that storing files in the Recycle Bin is included in your storage quota and List View Threshold. The site collection Recycle Bin can store 200 percent of the site collection quota.
Unsure about your storage size in OneDrive? Here's how to find out how much of your storage your users have filled:
From your Office 365 Admin portal, click Expand on the left hand side panel.

Scroll down to Reports and click on it.

From there, click on Usage.

A table will appear. Next, click on the Select a report drop-down menu.

Choose OneDrive.

Click on Usage.

On top of the table that appears, click on Storage; the table that appears lets you know how much of your total OneDrive storage your users are filling every day and over time.
The program offers a limited fail-safe for permanently-deleted items, however. If you unintentionally permanently-delete a file from OneDrive for Business, the site will store it for 14 days. You can contact Microsoft Support if you can't locate the missing file in either Recycle Bin within that two-week window.
Restoring Deleted Files in OneDrive for Business
If a user deletes a necessary file, you want to first give them instructions for restoring it from their first-stage Recycle Bin:
Sign into your OneDrive for Business account.

Navigate to the Recycle Bin in the navigation pane.

Once they identify the file or folder they want to restore, they can click on the circle check box and click Restore; note, the option to Restore all items that's available for personal OneDrive is not available in OneDrive for Business.
If a deleted file is not available in the Recycle Bin, you should instruct your end-user to look for it on their desktop Recycle Bin (Windows) or Trash (Mac), just in case.
Only administrators can recover files from the second-stage, or site collection, OneDrive for Business Recycle Bin.
Here's how to do it:
1.Navigate to the site and click on Recycle Bin from the left hand options.
At the bottom of the Recycle Bin page, you'll see Second-stage recycle bin. Click on this.

Next to the file that you want to restore, click on the Restore button. The restored item will return to the folder where it was previously stored.
Restoring Your Entire OneDrive for Business 
If a user's entire OneDrive for Business is corrupted or deleted – likely after a sophisticated malware attack – you can restore all the lost files. Here's how:
1.Sign into your user's account.
Click on Settings and then Restore your OneDrive.

Choose the date before the OneDrive was corrupted, i.e. Yesterday, One week ago, or a Custom Date and Time.

Use the activity chart and activity feed to identify the actions that you want to undo. Choose the earliest activity that you want to undo.

Click Restore to undo all of the selected activities.
Using CloudAlly to Restore Permanently-Deleted OneDrive Files
As we know, users don't always realize that they've deleted necessary files until the 93-day OneDrive for Business window has closed. However, there is no way to restore files after this time period, which is why it's so important to back up your OneDrive for Business accounts with a third-party app. 
CloudAlly's Backup for Office 365 – OneDrive lets you back up your SharePoint Online Team Site, Public Site, Private Site Collections, and OneDrive for Business Sites. Unlike OneDrive for Business, too, CloudAlly lets you maintain an unlimited archive, so you're not always worrying about overreaching your storage quota.
Log into your CloudAlly account.

Click Activate New Backup on the home screen.

Choose OneDrive.

Log into your Office 365 account using your global admin username and click start.

Once your accounts are linked, you'll see all of your OneDrive sites. You can back them up one by one or activate all of them.

Next, you should check the box next to Automatically detect and activate new Site so that CloudAlly can backup users for whom you create new OneDrive accounts.

Choose your backup preferences. You can select your backup time and how often you want your data backed up (i.e. daily, every three days, or weekly). Save changes.
If you've tried all of the recovery options above and none of them have been successful, you can find and restore the missing file using CloudAlly's simple process: 
Click on Restore & Download from the CloudAlly homepage.

Choose SharePoint/OneDrive.

From the Restore or download page, choose the user account that needs a file restored

You can then decide if you want to find your backup by date (Snapshot) or by searching for the file name (Item Search).

However you search, you can decide to restore or download the entire backup from the day or search within a particular day for the file you're seeking.

If you're unsure of what file you want to restore, you can click on each item to discover more details about it.

Next, click on the download arrow for CloudAlly to initiate creating a zip file for the file.

CloudAlly will prompt you to enter an email address to be notified when the file is ready to be opened. You can send the restored file to its original user. CloudAlly performs a non-destructive restore by creating a subfolder for the restored item so that it doesn't replace newer versions of the same file.

Once you enter the email, you'll be taken back to your home screen. Scroll down to the Restore & download status section of the page to monitor the status of your restore.
The Necessity & value of a OneDrive for Business Third-Party Backup & Restore
Backing up OneDrive for Business is so necessary because your end users may not understand that its multiple access points all delete the same files. Further, the platform only stores deleted files for 93 days, meaning that some users may not even realize they mistakenly deleted a necessary file until it's too late. CloudAlly eliminates worries by backing up your OneDrive for Business as often as necessary and storing that data in a limitless archive.
Want to learn about how CloudAlly can provide a full-scale backup & restore solution for Office 365 Exchange, SharePoint, and OneDrive? Read the Microsoft Guide here.
View the Microsoft Video on how to restore files with OneDrive: