Email Continuity For Business Resilience
Access 30 days of Email During Downtime
Reduce Downtime Costs. Increase MRR.
According to Gartner, the average cost of IT downtime is $5,600 per minute. Apart from the devastating financial impact, downtime can paralyze your customer's business and ruin customer engagement. Work shouldn't stop just because your email service goes offline. Our Email Continuity solution provides failsafe protection for your email service at all times so it's always accessible. Your customers can access 30 days of company email even if the infrastructure goes down.
Improve Business Resilience
See how our Email Continuity solution can improve your customer's business resilience while increasing your MRR.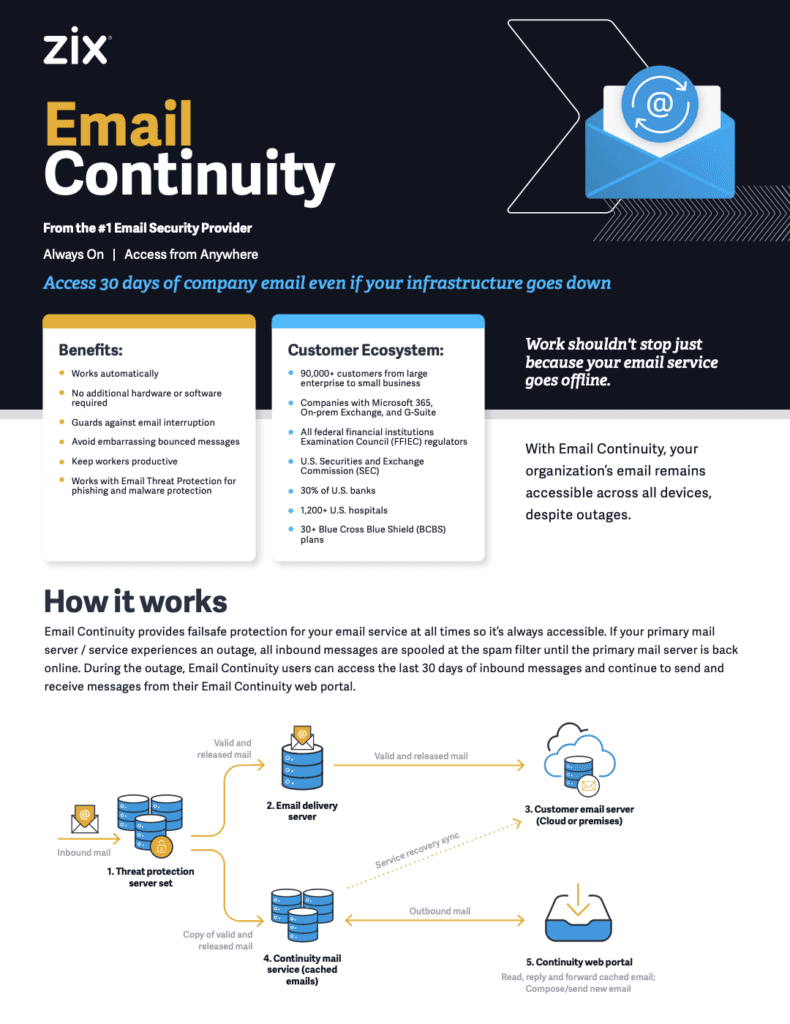 Download
Email Continuity Datasheet