Increase Your MSP Revenue
Expand Your Business With Zix Secure Cloud
Productivity, Security and Compliance With One, Integrated Secure Cloud
We're excited to announce that CloudAlly is a part of Zix | AppRiver. Zix's Secure Cloud platform is trusted by 100,000 customers including 30% of all U.S. banks and 40% of all U.S. healthcare organizations.
Expand your MSP business by comprehensively securing your customers. Our Secure Cloud Platform provides email security, email encryption, threat protection, archiving, backup and recovery, and Microsoft 365 Plus.
Grow Your MSP Revenue With Zix's Secure Cloud platform
Increase your MSP Revenue with Zix Secure Cloud. Here's How
Increase your customer's productivity and secure their environment with bundled M365 packages.
Optimize ROI with one integrated platform for best-in-class email security, threat protection, and real-time threat analysis. 
Ensure compliance with archiving, email security, backup and recovery, and secure file sharing.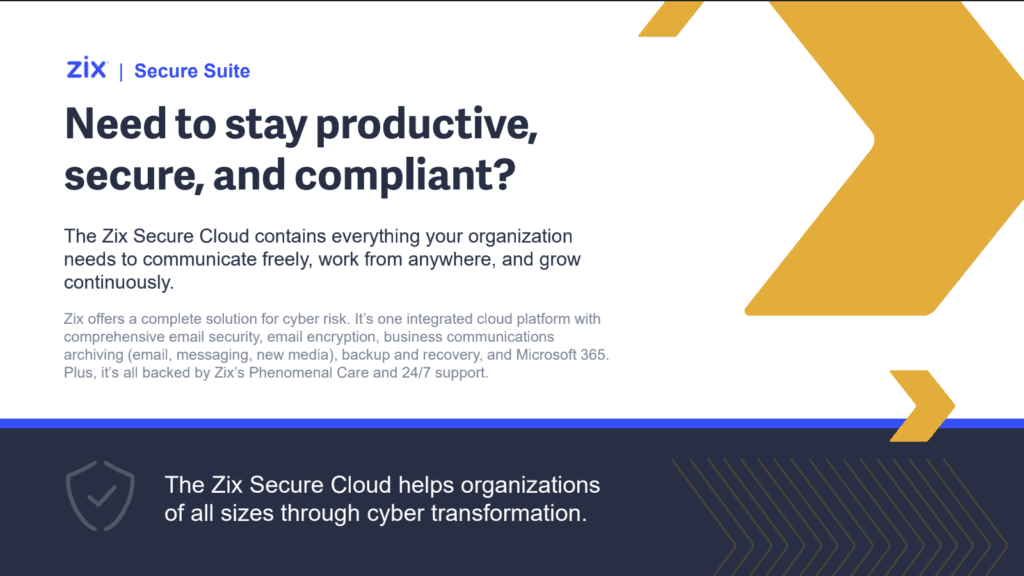 Download The Secure Cloud
Portfolio Overview