Secure Your Remote Workforce
From The Cyber Pandemic
Protect your business-critical data from data loss with CloudAlly's enterprise-grade SaaS backup and recovery for
Microsoft 365, G Suite, Salesforce, Sharepoint/OneDrive, Box, and Dropbox
With malware scams tripling, the Cyber Pandemic is targeting the remote worker.
How can you secure your remote workforce?
Improve Disaster Recovery and facilitate Business Continuity?
Protect your SaaS platform from data loss?
Read on for Practical pointers to secure your remote workforce and protect business-critical SaaS data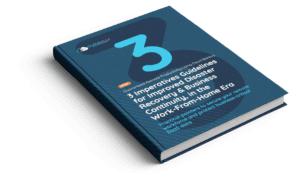 How do you Secure the Remote Worker?
Consult with our Security experts
Got Questions? Why not talk to our backup consultant, to learn more about how to enable a recovery from any point in time. No obligation.
Schedule a 1-on-1 Consultation
with our backup expert