Canada's Fastest-growing MSP Secures its SharePoint Data with

CloudAlly

---
DMS iTech
Industry: MSP
Organization: DMS iTech 
Company Size: 11-50 employees
Solution: Microsoft SharePoint Online

Location:

 Edmonton, Alberta

Website: http://www.dmsitech.com
DMS iTech: One of Canada's Top 50 MSPs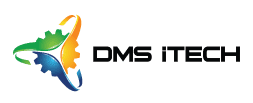 Since its inception in 2008, DMS iTech has been recognized several times as one of Canada's fastest-growing IT companies as well as one of the 50 Best Managed IT companies in the country. As a full-service Managed Service Provider (MSP) it offers end-to-end IT services, including hardware and software sales, support, consultation, procurement, and assessments to organizations of all sizes.  
It has built a stellar reputation as a trusted IT advisor to over 200+ clients built on its in-depth expertise managing IT services for 23+years and backed by multiple tier-one partners and industry certifications.  
Challenge:

How Can MSPs Help Customers with Ransomware Recovery?

 
Ransomware attacks have grown dramatically in the past couple of years. The global attack volume has increased by 151% in 2021 and 37% of organizations have been targeted by ransomware attacks. As a trusted MSP, DMS iTech was looking for ways to help their customers recover from ransomware attacks with minimal impact to business continuity. 
Robert Vance, Solution Specialist at DMS iTech, says, "We wanted a Microsoft SharePoint data protection solution that would give our customers quick recovery from ransomware." They needed the solution to be simple to implement and easy to manage while providing reliable and easy data recovery. 
Solution:

Ransomware Recovery in Minutes (Without a Cent Paid)

 
"We actually just had a customer hit by Ransomware who managed to get to recover their data with CloudAlly SharePoint Online backups. With a few clicks we were able to restore all the affected data. Big win for Cloudally!"

Robert Vance

, 

DMS iTech
CloudAlly with its immutable, secure, and comprehensive Microsoft SharePoint backup facilitated fast ransomware recovery for DMS iTech's customers. CloudAlly backs up all SharePoint online data including collections and/or sub-sites and OneDrive for Business data including metadata from day 1. All the data is stored on industry-leading Amazon AWS storage in immutable, encrypted backups. Data can be recovered from any point-in-time and level of granularity. When ransomware struck a client, they simply used the historical snapshots to restore data from a day prior to the attack. Voila! The data was recovered seamlessly without a cent of the ransom paid. 
Peace of Mind in the Face of Ransomware
"CloudAlly was in fact able to "save the day" in terms of SharePoint Online ransomware recovery"

Robert Vance

, 

DMS iTech
Vance emphasizes, "CloudAlly's reliable backup and easy data recovery gives our clients and us peace of mind in the face of rising ransomware and malware attacks". Ransomware can cause irreparable damage. Mitigate the risk with rapid data recovery by CloudAlly for reduced RPO, RTO, and optimal business continuity.
Microsoft Office 365 Backup Tailored for MSPs
CloudAlly hearts our partners with special bundled packages for MSPs. Secure all your SaaS platforms with Partner Backup, reinforce brand identity with white-label backup, all with single-pane customer management via your Partner Portal. Book a demo with a Partner Specialist today!
Deep-dive into Our Microsoft 365 backup solutions
.