EichenauerUSA | Backup for SharePoint

---
EichenauerUSA
Industry: Electric System
Organization: Eichenauerusa
Company Size: 250-500 employees
Solution: SharePoint Backup
Location:

Germany

Website: https://eichenauerusa.com/
Overview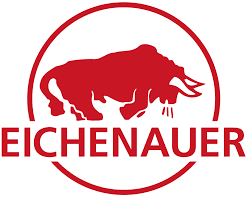 Eichenauerusa is a family company, renowned specialist in the development, production and sale of electric heating systems for over 90 years. They supply their customers all over the world in the areas of Automotive, Appliances and Industrial Systems.
In 1925, Fritz Eichenauer senior founded the company of the same name in Kandel, Germany, for the manufacture of specialized electrical products. Over the decades, Eichenauer has experienced impressive growth and now offers a wide range of products, in addition to employing more than 500 employees in its various units.
Eichenauer International operates in more than 45 countries in Europe, Asia, North and South America and Australia. Their on-site representatives have the technological expertise to assist you.
Challenge
Steve was looking for an easy and a great SharePoint Solution to backup his team data for Groups & Teams.
MS Groups and MS Teams are heavily used by employees to collaborate as they seamlessly integrate with other popular Office 365 apps, TeamDrive, and sync with SharePoint.
All the business-critical data on MS Groups and MS Teams is also vulnerable to data loss due to human error, malicious intent, hackers, sync error, and malware. 
Solution
"I'm using Cloudally and am quite happy with it.  We still use local exchange servers, so we're only backing up OneDrive & Sharepoint (and Teams).  And for just that, it is very inexpensive and works great."

Reviewed on Spiceworks
Steve Hebert, manager at Eichenauerusa
CloudAlly's backup solutions comprehensively protect SharePoint with automated backup and easy recovery from any point-in-time. All comprehensive SharePoint backup includes: Team Sites, Public Sites, Private Site Collections and OneDrive for Business sites.
Results
Eichenauerusa has your SharePoint data comprehensively secure with cloud to cloud backup on Amazon AWS with CloudAlly.
.