Why you need SaaS backup?
5 Reasons to Secure your Data with SaaS Backup
5 Reasons to Backup and Secure your Data

Cloud Service Providers Recommends Third-Party Backup
Microsoft: "If you want to support recovering message beyond 30 days, you would need to use a 3rd party service for the backup… Point in time restoration of mailbox items is out of scope for the Exchange Online service."
– MS Technet Documentation: https://support.office.com
G Suite: "You have a limited time from when the data was permanently deleted to restore files and messages. After that, the data is gone forever."
– G Suite Administrator Help: https://support.google.com
Salesforce: "maintains a copy of customer data for disaster recovery purposes, but it is important for customers to develop a data backup and recovery strategy as part of their overall data management and security model. The Salesforce Data Recovery service is an expensive and time-consuming process and should only be used as a last resort, when no other copy of the data is available."
– Salesforce Knowledge: https://help.salesforce.com

Box: "There is a 14-day grace period when content is removed from Trash during which User Services can recover your content. After this, we cannot guarantee that the files or folders will be recoverable."
– Box.com Community Help Portal: https://community.box.com
Dropbox: "Deleted files are marked for deletion in our system and are purged from our storage servers. They can no longer be recovered."
– Dropbox Help Center Portal: https://dropbox.com

Top IT Analysts Advise Third-Party Backup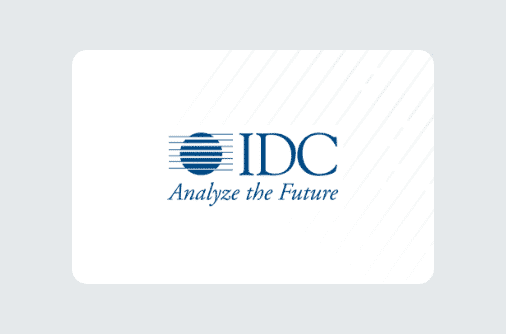 IDC:
"Why a Backup Strategy for Microsoft Office 365 is Essential for Security, Compliance, and Business Continuity"

Audits and Regulations Mandate It
Audits and data protection laws like the GDPR, and HIPAA, mandate demonstrable recoverability.
Article 32 of the GDPR insists that organizations, "have the ability to restore the availability and access to personal data in a timely manner in the event of a physical or technical incident"
"Have the ability to restore the availability and access to personal data in a timely manner in the event of a physical or technical incident."
– Article 32, GDPR – https://www.privacy-regulation.eu

SaaS Data Loss Happens. Frequently.

Native Workarounds are Timebound and Cumbersome
Native solutions are built for purposes of archival and not recovery. Hence restoring lost data using them is tedious and time-bound. They cannot compare to the ease of point-in-time recovery by SaaS backup solutions.

Native solutions like Litigation Hold and Recycle Bins are timebound. Once the time limit is up your data is permanently deleted.
Native solutions are archival in nature and not built for data recovery. This means that restore is tedious and destructive (changes are overwritten) without unlimited point-in-time, or cross-user recovery.
Why Backup your Data with CloudAlly?

Simplified User Interface providing / End-to-end automated or on-demand backup of all your Office 365 data (Mail, Calendar, Contacts, Tasks), SharePoint Online, OneDrive, and Groups. Metadata included. Auto-addition of new users, groups and sites.

Anytime/anywhere recovery includes non-destructive restore from any point-in-time, granular level, or across users to any  storage (CloudAlly regional Amazon S3/Compatible, Azure, Google Cloud Platform.* Plus unlimited data retention. 

Exceptional Customer Service real-person 365x24x7 to resolve all your Office 365 backup queries within a 30-min response time. Dedicated Customer Hub with video tutorials and a detailed knowledge base.

Secure and Certified with Microsoft mandated OAuth and MFA/2FA support. ISO 27001, HIPAA, and GDPR compliant. Global data centers. Secure Amazon S3 Encryption. 
Our Cloud Backup Solutions are:
Talk with our Backup Consultant
Got Questions? Our backup consultant will resolve all your data protection queries. No obligation.
Get a 1-on-1 Consultation
with our backup expert