SaaS Backup for Universities
Secure Data Protection Tailored for Education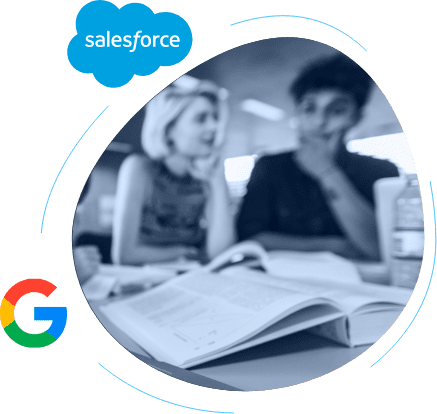 CloudAlly Backup for Education
Universities, schools, and colleges use SaaS platforms like Salesforce and G Suite as the bedrock of their system.  All your valuable data – applications, student records, research files, assessment details, alumni data – require protection from data loss. Malware, accidental error, ransomware, and sync errors can cause crippling data loss. That's why: G Suite Backup for Education is needed.
How can your institute quickly recover while ensuring compliance with FERPA, HIPAA, GLBA, FISMA, RFR, and PCI DSS? SaaS Backup and Recovery
Secure the School Gone Remote
Globally, schools have transitioned to remote teaching aids and platforms. However, this brings its own set of security vulnerabilities:
Unsecured Devices: School data and applications are being access over unsecured devices and networks.
Cyber-guard Down: Staff and students working remotely have more likely to click that phishing email, or not update their apps/anti-virus, leave their devices unlocked, and/or share devices. Leaving a easy entry point for hackers. 
Ransomware Attacks Targeting Schools: Ransomware is increasingly targeting schools and universities. The problem is serious enough for The Department of Education to issue a security alert about the prevalence of ransomware attacks targeting schools.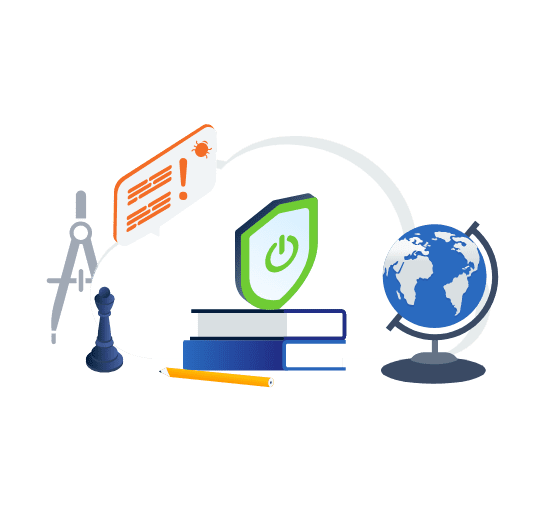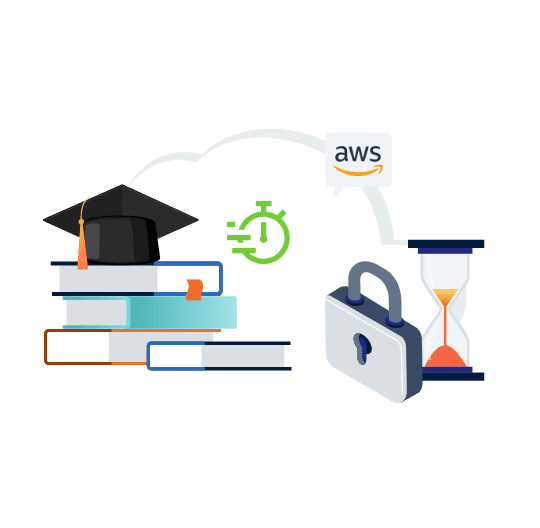 You've Got Enough On Your Plate. Don't Add Data Loss!
University admins, educators, and teaching staff, have a noble, yet challenging mission. You certainly do not need the stress of data loss or worry of regulatory fines. Stay focused on your mission with CloudAlly Backup and Recovery:
Ransomware Protection with Immutable Backups and Easy Recovery: Our backups are immutable – backup data cannot be manipulated or deleted. Should ransomware strike you can easily recovery it from any point-in-time and at any granular level. Three easy clicks and you have your data back
Comprehensive Data Protection and 

Unlimited Storage

: We protect all your  G Suite, Salesforce, Office 365, Dropbox, and Box data. And offer unlimited storage. Truly no exclusions!
Secure and Compliant: Backups are stored on secure Amazon AWS S3 storage with advanced AES encryption at-rest and in-transit. We're stringently certified – ISO 27001, HIPAA, and GDPR.
We Highly Respect Educators.
Here's How We Show It!
As you strive on your noble path, we've tailored our backups to suit the nuances of education:
Zero adoption effort: Our solutions work right out-of-the-box. Three clicks to backup and three to restore. Watch how easy it is to backup and restore with CloudAlly.
Work Confidently on the Cloud: Data protection is a must to adopt and harness cloud platforms. We have your back(up), so you can innovate on the cloud, fearlessly!

Tier 1, 365x24x7 Customer Support

: Our highly-responsive customer service is just a call, email, chat, or ticket away.
A Special Edu-discount: We offer special pricing for educational institutions. Contact us now

.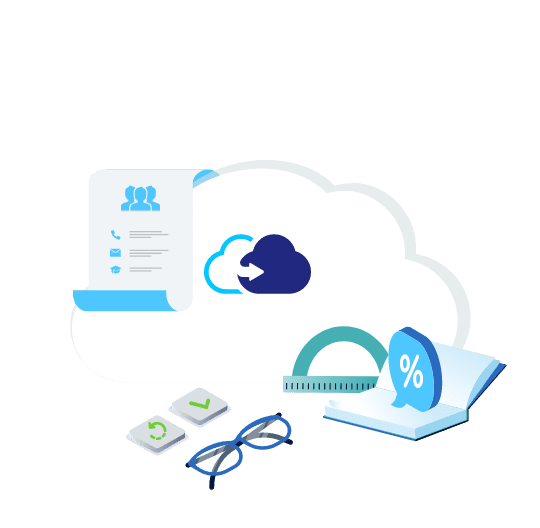 Hear It From Your Colleagues
Start Protecting Your Data Today!
Questions about compliance for Educational Services
Fill in the form to consult with our compliance director Monty Sagal.
Compliant, Secure and Audit-Ready
Your valuable SaaS data is only as secure as its backup. Which is why it is critical to ensure that your backup solution is dependably secure.
Security has been in our DNA right from when we pioneered SaaS backup a decade ago. We're fanatical about security for all our backup solutions for Microsoft 365 (Office 365), G Suite,  Salesforce,  Dropbox,  and Box. We have internationally recognized accreditation, stringent application security, and rigorous data protection. We continue to strive beyond the required compliance standards to achieve best-in-class security.
Consult with our Security Expert
Got 100+ Accounts to backup?
We have a special offer for Enterprise Level Pricing.
Get in touch with us for a Custom Quote, or Questions