SaaS Backup for Education
Google Workspace (G Suite), Salesforce, and Microsoft 365 (Office 365) Backup and Recovery for Educational Institutions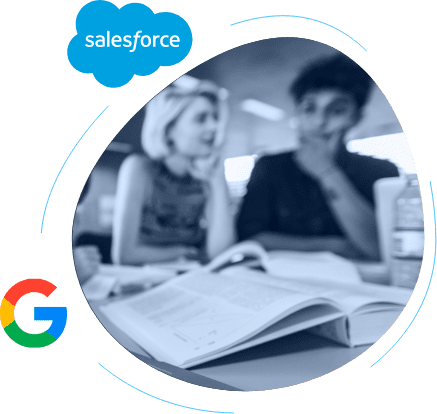 SaaS Backup For Education at a Special Price
Your school is heavily dependent on SaaS platforms such asGoogle Workspace (G Suite), Salesforce, and Microsoft 365 (Office 365). However, all the valuable data you hold is vulnerable to data loss. Applications, student records, research files, assessment details, coursework, assignments, alumni data – can be lost or corrupted in minutes. This is especially true with the "school gone remote" – students, teachers, and staff accessing data on unsecured devices over unsecured networks. 
Statistics indicate that US educational institutions, universities, and schools have leaked 24.5 million records in 1,327 data breaches since 2005. How do you mitigate the risk of a breach? With reliable SaaS backup and recovery.
We highly appreciate your transformational contribution to society. As you focus on your life-changing work, you certainly do not need the hassle and stress of SaaS data loss. Secure all your SaaS data at a special price with our top-rated, secure SaaS backup solutions. Just for Edu!
Up to 50% Discount!
Get a Custom Quote
Your Fellow Institutions Back Up With Us
Over 5,000 customers backup their productivity solutions with CloudAlly.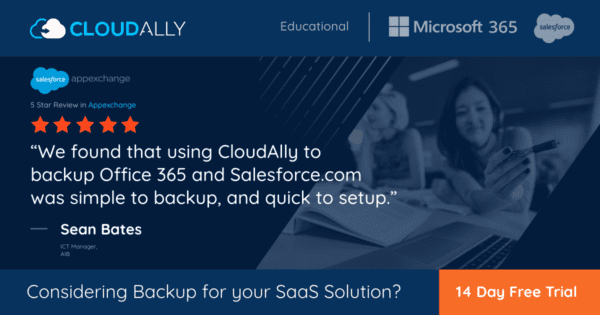 Hear It From Your Colleagues