Backup for
Microsoft 365 Contacts



Why Backup Microsoft 365 Contacts?
This is a valid question IT admins and CEOs are asking themselves regularly.  Why backup is necessary for Microsoft 365 Contacts?
The following incidents illustrates possible scenarios which often occur:
A sales rep deleted the contact of a lead and needs it back urgently.
A new employee has deleted a critical shared contact list.
Sync error with a CRM app has bulk-deleted contacts.
There is an Microsoft 365 outage and employees can't access their contacts.
The reasons for losing business-critical M365 contacts are numerous and commonplace.
Microsoft  365 is stringently secure, but it cannot protect your from data loss at your end. This can include malware, ransomware, human error, malicious intent, downtime, sync errors, and more.
How can you recover valuable M365 Contacts? Via unsure, tedious, time-bound Recycle Bin or other native options. Or recover contacts with a few easy clicks using CloudAlly Backup for M365.
During the stressful moments of data loss- which do you prefer? SaaS data loss strikes one in three companies. Secure your valuable data with the pioneers of SaaS backup.
Microsoft Recommends 3rd Party Backup
"We recommend that you regularly backup Your Content and Data that you store on the Services or store using Third-Party Apps and Services."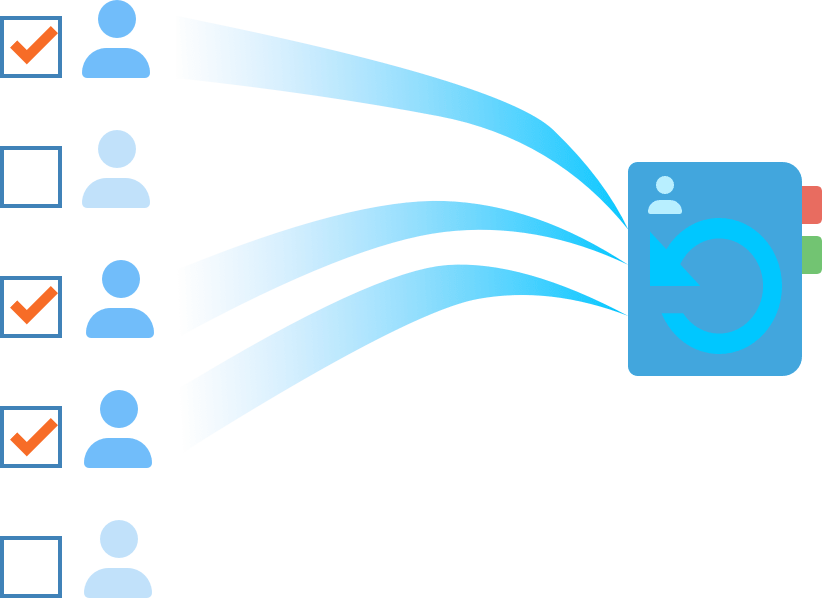 Why Backup Microsoft 365 With CloudAlly?
Proven pioneers of backup: We pioneered SaaS backup almost a decade ago. Consequently our products are mature and robust.
Comprehensive M365 Protection: CloudAlly M365 Backup includes Mail, SharePoint/OneDrive, Teams and Groups, (essential for Remote Teams), Calendar, Contacts, and Tasks. No exclusions.
Unlimited AWS data storage

: All our plans include unlimited storage on secure AWS servers. Save on the cost of storage and the risk of running out of it.

Non-destructive restore with unlimited retention: Recover your M365 contacts from any point-in-time.
Smart, granular recovery: Easily find specific contacts or lists with advanced search and filter options.
Only SaaS backup guarantees unlimited and easy data recovery, thus ensuring quick disaster recovery and business continuity. As the IT admin, your colleagues depend on you for uninterrupted access to M365 data. CloudAlly Backup for Microsoft Office 365 ensures precisely that – seamless recovery even if the data is corrupted, lost, or deleted.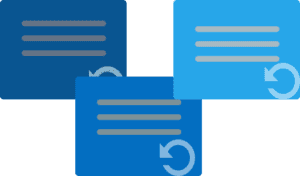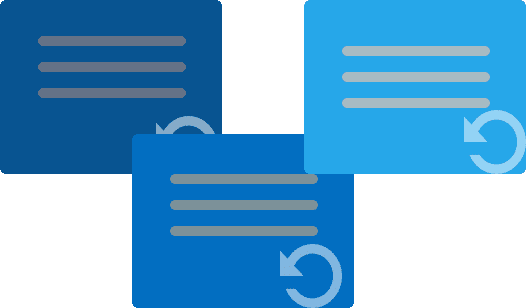 Video Demo - Recover Microsoft 365 Contacts
Backup for
M
365 Contacts, so you can recover Microsoft 365 Contacts
Recover
M
365 Contacts with three clicks...
Deep-dive into Our Microsoft 365 backup solutions
Start Protecting Your Microsoft 365 Data Today!
Secure Cloud Backup & Recovery for Microsoft 365 Contacts

Protect your data with automated daily backup, fast accurate restores, and enterprise-grade protectection. 

Read our free ebook: Why Microsoft 365 Needs Backup