OneDrive is your organization's central file collaboration system. An accidental deletion, sync error, outage, or a malware/ransomware attack can disrupt business continuity. SaaS data loss affects one in three companies. So much so that across the board – Microsoft, analysts, laws like GDPR/HIPAA – all recommend third-party backup. Native recovery options like Recycle Bin are time-bound and tedious. They do not provide quick disaster recovery and seamless business continuity – a must to mitigate the impact of data loss. Read our ebook: 7 Reasons Why Enterprises Need SaaS Backup
CloudAlly Backup eliminates data loss with automated backup and easy point-in-time/granular recovery. Choose between non-destructive or in-place recovery. Ease on-boarding with support to 
export data and restore data to a different user. Our backups are compliant and secure, and include 
unlimited storage.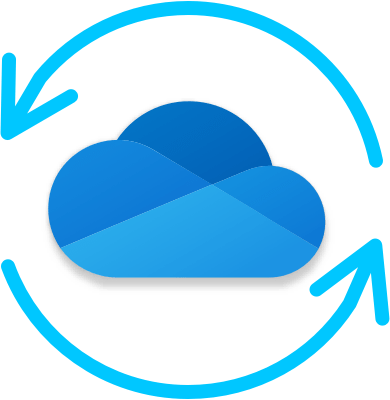 Why Choose CloudAlly OneDrive Backup?
Unlimited AWS Backup Storage: Our automated/on-demand backups are stored on industry-leading, secure Amazon S3 servers. With unlimited storage included.
Comprehensive Microsoft 365 Protection: Apart from OneDrive, CloudAlly Backup includes Mail, Calendar, Contacts and Tasks, Groups/ Teams, and SharePoint.
Non-destructive or In-place Restore: Restore deleted files without overwriting existing data or choose in-place restore if you want to overwrite live data.
Smart Recovery: Historical snapshots of backups and advanced filter criteria help you recover exactly what you want with a few clicks. 
Onboarding Support: Cross-user restore and support export backups to your own storage facilitates easy onboarding/ offboarding of employees. Restore OneDrive data to the same account, or to any other account on the Microsoft 365 tenant.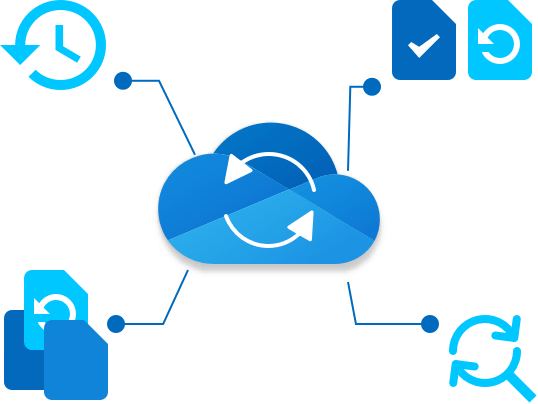 Know More: Our Microsoft 365 Backup Solutions
Backup and Recover OneDrive Files With A Few Clicks
Watch how simple it is to backup your OneDrive with a few simple clicks.
Start Protecting Your Microsoft 365 Data Today!
Secure cloud-to-cloud SaaS Backup and Recovery

Protect your data with our automated daily backup, fast accurate restores, and enterprise-grade data protection
The following are frequently asked questions about our OneDrive backup: